Danish Students Visit the High Peak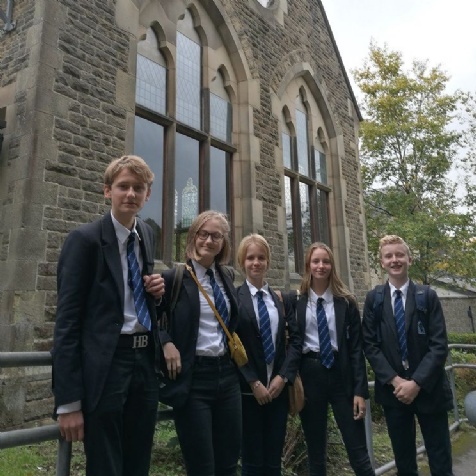 Students swap Denmark for the High Peak!
Seventy-two 13-14 year old Danish students from Frederikssund private realskole, which is situated approximately 40km from Copenhagen, have spent two weeks in the High Peak. The children and their teachers have been staying at Edale Youth Hostel where they have been enjoying a variety of activities. Additionally, they have been visiting three schools in the Peak 11 where they have been shadowing English children of the same age and learning about life as a student in an English school.
Buxton Community School have been thrilled to host five of the Danish students who have been buddied-up with five of our Y9 students. For five days they have experienced exactly the same school day as our students; attending all lessons and enjoying break and lunch with children from another culture - they have even been wearing the BCS blazer and tie!
The five Danish children very bravely addressed a whole group of year 8 and year 9 students in assembly to give a presentation about their school and life in Denmark.
This has been a hugely enjoyable experience for both groups of students who have been able to learn so much from each other.