PTA Dickensian Market Stall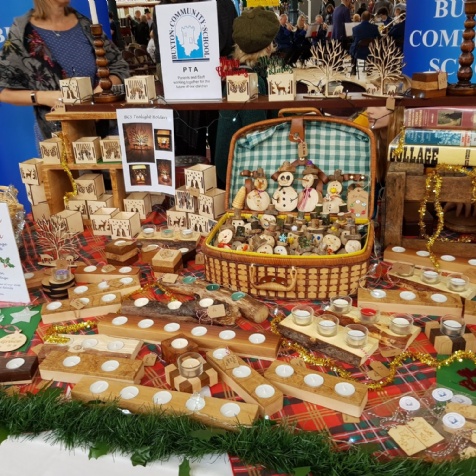 The PTA represent Buxton Community School at the Pavilion Gardens Dickensian Market
Thank you to everyone who called to see us on the PTA stall at the Dickensian Market in the Pavilion Gardens on Saturday, 17th November. Massive thanks to Julie Carr, our senior technology technician and enterprise co-ordinator, for making so many fantastic products. Thanks also to Mrs Birtles, Mrs Carr and the Christmas craft club who crafted a range of scented snowmen which were very lovely! Thanks also to any parents who brought in donations.
Can we please remind you all that if you are buying anything on-line (which you may be doing more than normal in the run up to Christmas), please use www.easyfundraising.org.uk. This scheme does not cost you or us anything. There are over 2,700 retailers listed (including holiday and train ticket suppliers) who will pay commission on your purchases to our charity. Just go to the website, create an account and nominate Buxton Community School PTA, then carry-on to your favourite retailer website.
Thank you for your support and if we don't write to you again before the holidays, please have a very Merry Christmas and a Happy New Year.
BCS PTA