Derbyshire Athletics Championships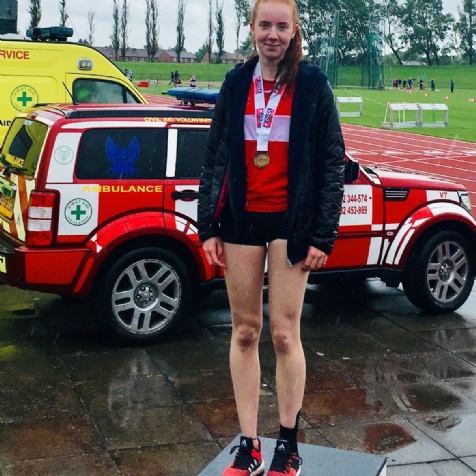 BCS students excel for the High Peak!!!
14 BCS athletes defied wet and windy conditions to represent the High Peak at the Derbyshire Athletics Championships this weekend. All students participating did the school proud and the following podium returns were noteworthy:
Gold: Will Tighe - senior boys 1500m. Heather Wilshaw - inter girls high jump. Ellie Wilson - inter girls 1500m
Silver: Eddie Fenton - inter boys 400m.
Bronze: Sosseh O'Brien - inter girls 1500m. Nell Tolley - inter girls 300m
Additionally, Heather, Ellie, Eddie and Sosseh have been selected to represent Derbyshire at the Mason Trophy taking place at the Alexander Stadium in Birmingham this coming weekend.
We would like all the athletes to know how proud we are of them and we wish those selected for the Mason Trophy all the very best of luck!