Recycling Christmas Jumpers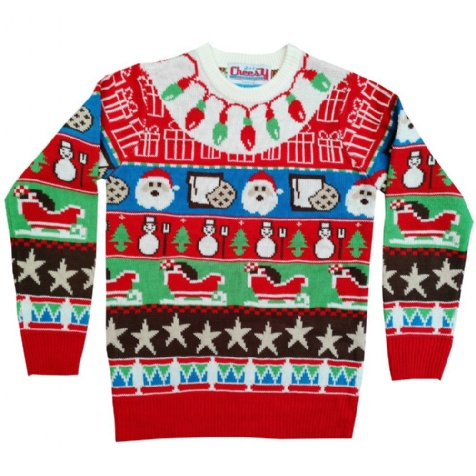 Christmas Jumper Fundraising Stall
On 13th December the school will be having our next Dress Your Best day, when students can wear non uniform in return for a £1 donation. We are supporting Save The Children, who have designated this day as Christmas Jumper Day, and are encouraging schools to wear festive jumpers on that day.
We are aware that new Christmas jumpers can cost quite a lot, especially as children can soon grow out of them. As a school we are also aware of the effect of 'fast fashion' on resources. As a result, we would like to encourage staff, parents and carers to donate any unwanted or outgrown jumpers that are in good condition and have been washed. Please drop them off either at the main office or at my office in A block.
We will then organise a 'Vintage Jumper' stall, and students will be able to purchase a clean good condition jumper. All jumpers will cost £1 and all proceeds will be added to the Dress Your Best total for Save The Children.