Congratulations to our A level students !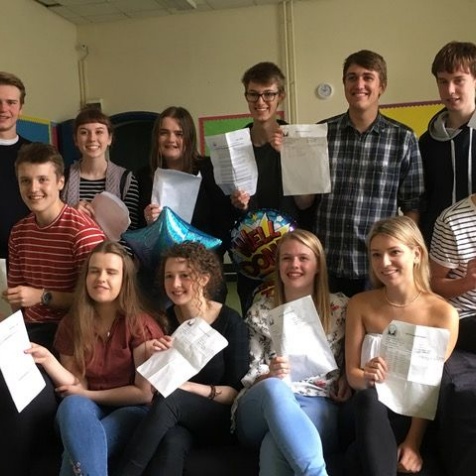 Buxton Community School's A level success
The next generation of teachers, opticians and vets celebrated A-level success at Buxton Community School - with one student even heading to Oxford. It was smiles all round as pupils picked up their A-level results, with 55 per cent of students receiving one or more top grade of A*.
Thirteen of the A-level subjects were completely changed which means teachers and students have had to adapt to new ways of working. They have shown professionalism and confidence in dealing with the new exam system and I am really proud of everyone and their brilliant grades.
I wish them well in whatever they do. We have people going all over the country to study on different university courses, and even someone joining the Navy. We will miss them all.
Craig Yates
Headteacher