Last day as Y11 students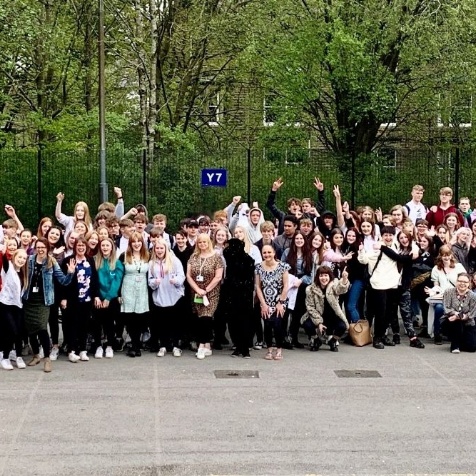 Y11s enjoy their last morning with staff and peers.
Although it was sad to say goodbye, we had a lovely morning celebrating our Y11s journey with us.
They have been incredibly resilient in these unprecedented times and we are proud of the way that they have supported one another and continued to work towards their GCSEs.
We are very much looking forward to welcoming many of the year group back in Sixth Form and for everyone leaving us for new adventures, we wish them the best of luck.
We will miss them!
Mrs C O'Brien - KS4 Director of Progress