Derbyshire cross country event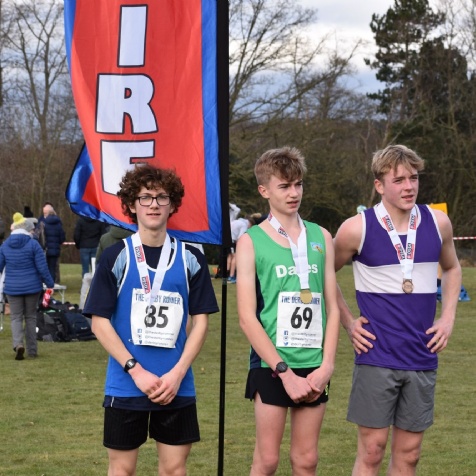 Eight of our athletes competed in the Derbyshire Cross Country event at Mount St. Mary's School. All students invited to this event had to qualify by finishing in the top 10 of the High Peak trial.
All our students competed strongly in a very competitive field and two made the podium! Matty Miller (Y7) finished 3rd and Thomas Gilliver (Y10) finished 2nd.
Huge congratulations to Matty and Thomas and all the students who represented us so well - Holly Shirtcliffe, Nancy Pilkington, Rogan Hall, Peter Wilson, Rebecca Cudahy and Rachel Cudahy.