Yasmin is British Champion!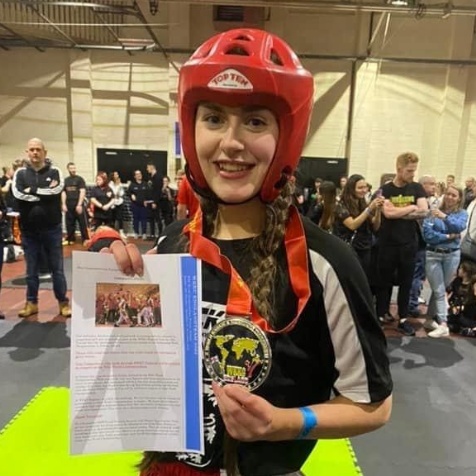 Huge congratulations to Yasmin on her success at the WKKC National Championships
Year 11 student Yasmin Graf competed at the WKKC (World Karate & Kickboxing Commission) National Championship's on the 20th March. This is the World championship qualifier.

Yasmin fought in 2 categories, Light Continuous and Points.

She won her first British Title to become, British Champion in the Girls age 15 - 17 year old -55kg Light Continuous category, she also won Silver in the Girls age 15 - 17 year old -55kg Points category.

Yasmin has qualified to represent the WKKC England Team in both Light Continuous and Points at the World Championships 2022 later this year in October, in Ireland.