Y7 Camp 2022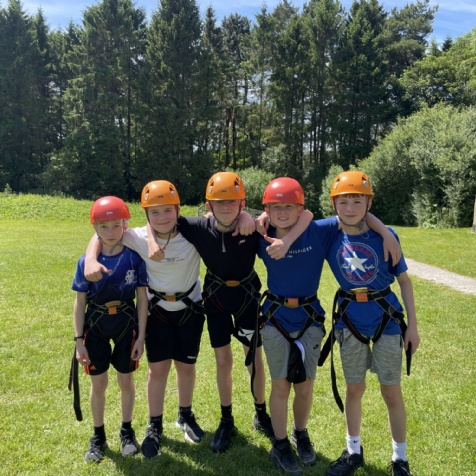 The perfect re-start to Y7 Camp
We were absolutely thrilled to be able to restablish Y7 camp following two longs years of no trips/camps. It could not have been better!
In glorious sunshine at the end of June 90+ Y7 students visited the wonderful Thornbridge Outdoor Centre near Bakewell. They enjoyed a plethora of activities, great food and warm dry tents at the end of the day.
The staff - both our own and external - were incredibly complementary about the enthusiasm and behaviour of the students.
Huge thanks go to the camp organisers, Mr Matt Lomas and Mr Holman, and to their helpers; Mrs Stafford, Mrs Siddons, Mrs Lowe and the Y7 tutors - Miss Heywood, Miss Copley, Miss Davenport, Mr Fowler, Mrs Howard and Mr E Jones.
Please follow this link to view the photo album; Buxton Community School - Y7 Camp 2022