National Safer Internet Day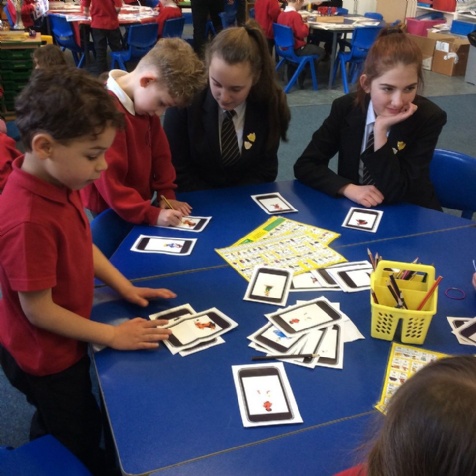 To mark National Safer Internet Day, Miss Murray and Mr Griffin took eleven of our Y10 Peer Mentor team to Buxton Infant School for an afternoon. They worked with KS1 students on how to keep safe online, how to report anything that is worrying and how it feels to be bullied online. Our Y10s were impeccable role models once again and represented BCS proudly. The photos include pictures of the younger pupils writing advice to bullies and to those being bullied.
Important rules for all students/pupils to remember - only talk online to people you know, play games that are suitable for your age group and always report anything that worries you in the slightest to an adult.
National Safer Internet Day link:
https://www.saferinternet.org.uk/safer-internet-day/2018
NSPCC link for keeping children safe on 5e internet:
https://www.nspcc.org.uk/preventing-abuse/keeping-children-safe/online-safety/