Students train with Mo Farrah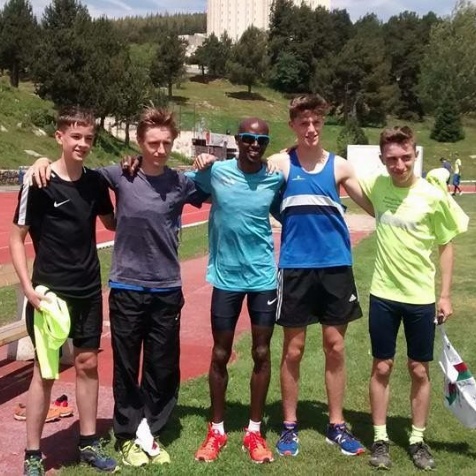 Buxton Community School students and members of Buxton Athletics Club, Will Tighe and Eliot Meylan, experienced a dream come true whilst training this summer at Font-Romeu in the beautiful French Pyrenees.
Unbeknown to them the legend that is Mo Farrah was also utilising this facility and he took the opportunity to encourage the boys in the sport they all love, by giving them an impromptu training session. He also posed for photos with them and signed t-shirts.
We would like to wish Will the very best of luck as he dons a coveted England vest this weekend following a superb performance in a selection race for the Mountain Running Junior Home Internationals. The Home Internationals will be held in Peebles, Scotland this weekend.