Y10 Students are a Big Deal at Warwick University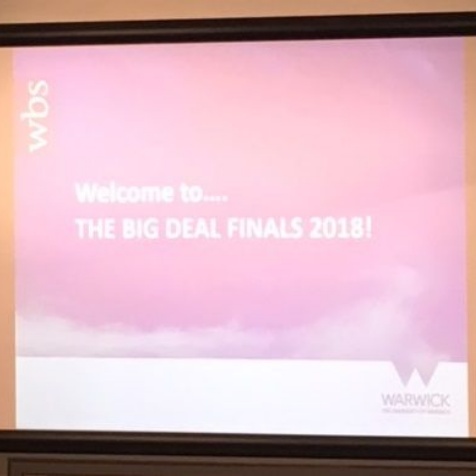 We are delighted to announce that Year 10 students Rose Gilman, Scarlett Bambridge, Harry Walters and Chad Jackson were recently awarded runners-up in 'The Big Deal' competition at Warwick Business School.
The students are participants in Warwick University's UniTracks programme which encourages able and talented young people to aspire towards applying to Britain's top universities. For this particular challenge, they were required to produce a business plan and presentation on a social enterprise that would benefit the local area.
They envisioned a website called 'Experiex' that would enable employers and young people in the Buxton area to connect with each other in the sharing of work experience opportunities.
The students found this incredibly rewarding in developing teamwork, research and time-management skills and valued the chance to work with a business mentor from Rolls-Royce.
We are extremely proud of how well they did against a a number of very different schools. To be second in a field such as this, is an incredible achievement!!