Right Honourable Baroness Morris of Yardley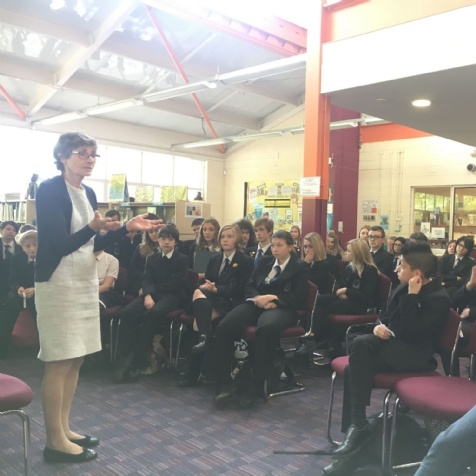 Baroness Estelle Morris pays a visit
On Friday 18th May we were thrilled to welcome the Right Honourable Baroness Morris of Yardley to Buxton Community School to talk to our students.
Estelle Morris started her career as a teacher before becoming an MP and, for a short while, was secretary of state for education. She stepped down as an MP in 2005 before being made a life peer, taking a seat in the House of Lords.
After speaking to over 100 of our students about her life in politics, Baroness Morris took questions from the audience on a range of issues, such as education, Brexit and party politics, amongst others.
It was a thoroughly enjoyable hour and a great opportunity for our students to learn first-hand about the world of politics, and how they could become involved in politics themselves.
We would like to say a massive thanks to Baroness Morris for taking time out of her busy schedule to talk to us.