English Language
Dear prospective English Language students
I hope you are all okay and managing to stay positive during these uncertain times.
We have been thinking a lot about ways that we could introduce you to some of the key ideas and concepts involved in studying English Language, when this booklet arrived from the English Language and Media centre. It has a huge range of different activities inside that will keep your brains ticking and bring you back out of the mid-pandemic stupor that we currently find ourselves in.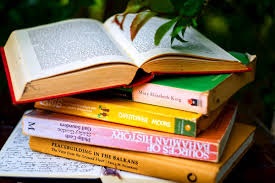 As English students, you will be faced with a range of key issues and concepts that come as a result of the lives we live, and the communication we have every day. I am really excited to share this booklet with you, as it's full of fascinating and stimulating information surrounding many areas that we explore over the duration of your A Level English Language course.
Clear instructions on how to complete the work are outlined on page 3 of the 'Learner Task booklet'. I appreciate that receiving a 46-page booklet might seem daunting, but if you complete the booklet in the suggested sequence (from task 1 through to 19), it will be much easier. There are specific task instructions at the start of each section, too. For some tasks, you will find answers at the back of the booklet. For other tasks, you will need to refer to the 'emagazine Resource Pack – Language' or the 'LeapLangAudio files' to find the information you require.
There is no expectation for you to complete all of the tasks in the booklet, but it is really important, given the circumstances, that you don't allow yourselves to become 'deskilled' from having such a long period of time away from academic study. If you would like to email any of the completed work to us, we would love to see it!
If you have any questions at all, please email me.
We miss you all and hope you enjoy navigating your way through this booklet.