Food and Cookery
Head of Department: Hannah Edwards (hannah.edwards@buxton.derbyshire.sch.uk)
---
Key Stage 3
All pupils have the opportunity to study Food and Nutrition at KS3. In Year 7 pupils have a twenty lesson module which gives them a good introduction to the subject, and a further 20 lesson module later in the year. In practical lessons pupils will cook a range of simple dishes and will learn the basic food preparation skills.
At the beginning of the course they will be given a recipe book and are asked to provide the necessary ingredients , a container and an apron for each practical lesson. The recipes can also be seen below and are also downloadable at the bottom of the page, should you wish to view this way or print a copy. In addition to developing their practical skills, pupils will learn about choosing a healthy diet and the importance of Food Hygiene.
Students will study Food Technology for 40 lessons in year 8 and 9 on a rotation with other technology subjects. Practical cooking lessons will be once a week and students will be required to bring ingredients and an apron. During practical lessons students will prepare and cook a wide range of dishes which include a variety of traditional British (such as Shepherd's Pie), foreign main meals (like Lasagne or Curry) and the occasional pudding! All are guaranteed to be delicious and will be enjoyed by families at home. Again, recipes can be seen below as a jpeg or as a PDF document at the bottom of the page.
During theory lessons students will cover a range of topics including the importance of healthy eating for teenagers, planning nutritious diets, food safety and hygiene, wise shopping and budgeting skills.
Rotas
New Rotas will be added in the new school year.
Your child will be participating in practical cookery sessions this half term. It is expected that students bring ingredients from home to cook. It is also useful if they have a suitable container, such as a plastic tub, and an apron to protect their school uniform. On some occasions an oven proof dish may be required.
All recipes are on the school website for your information.
If you are unable to provide ingredients please ring Miss Edwards on 01298 212158
Year 7 Ingredients List
>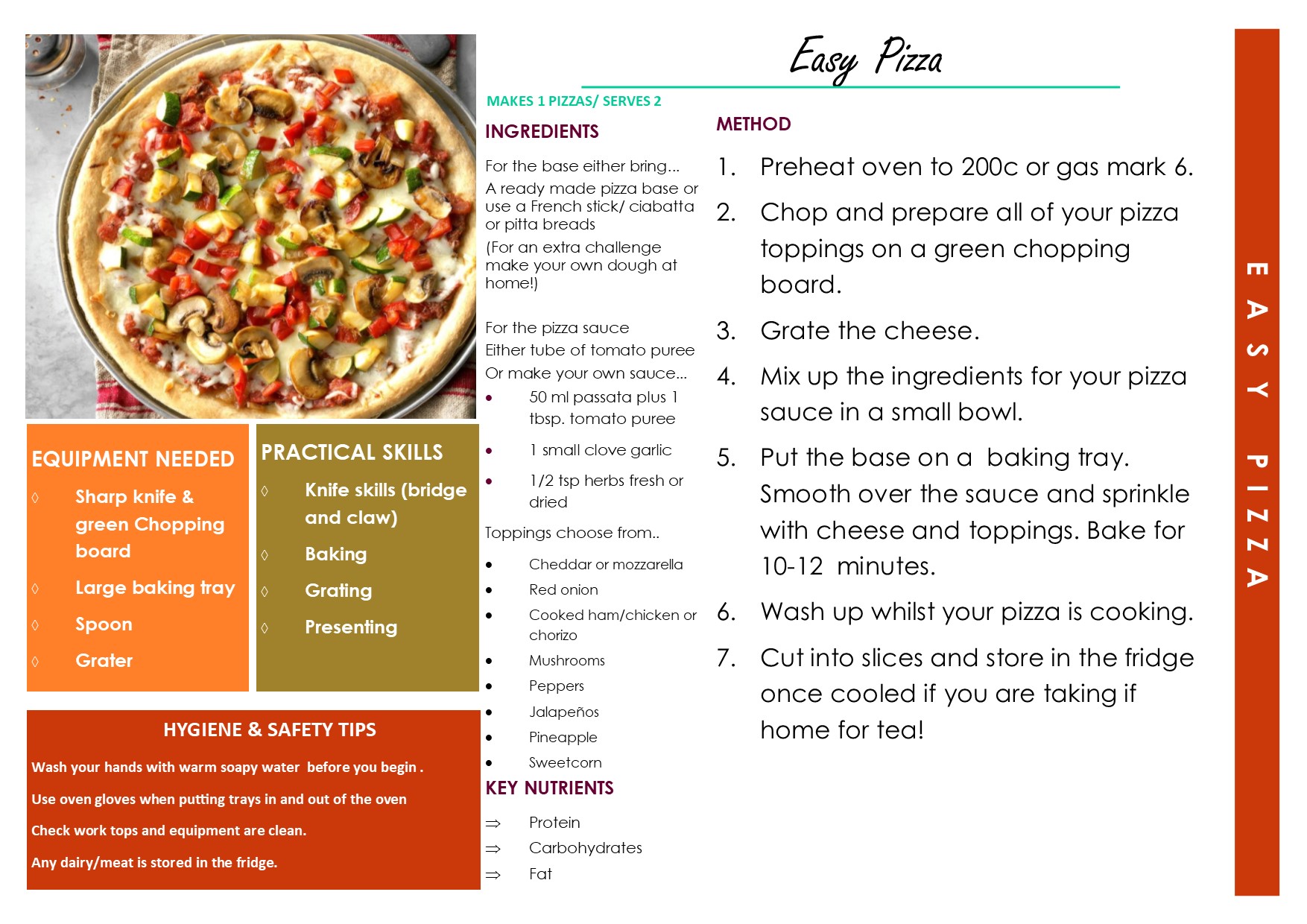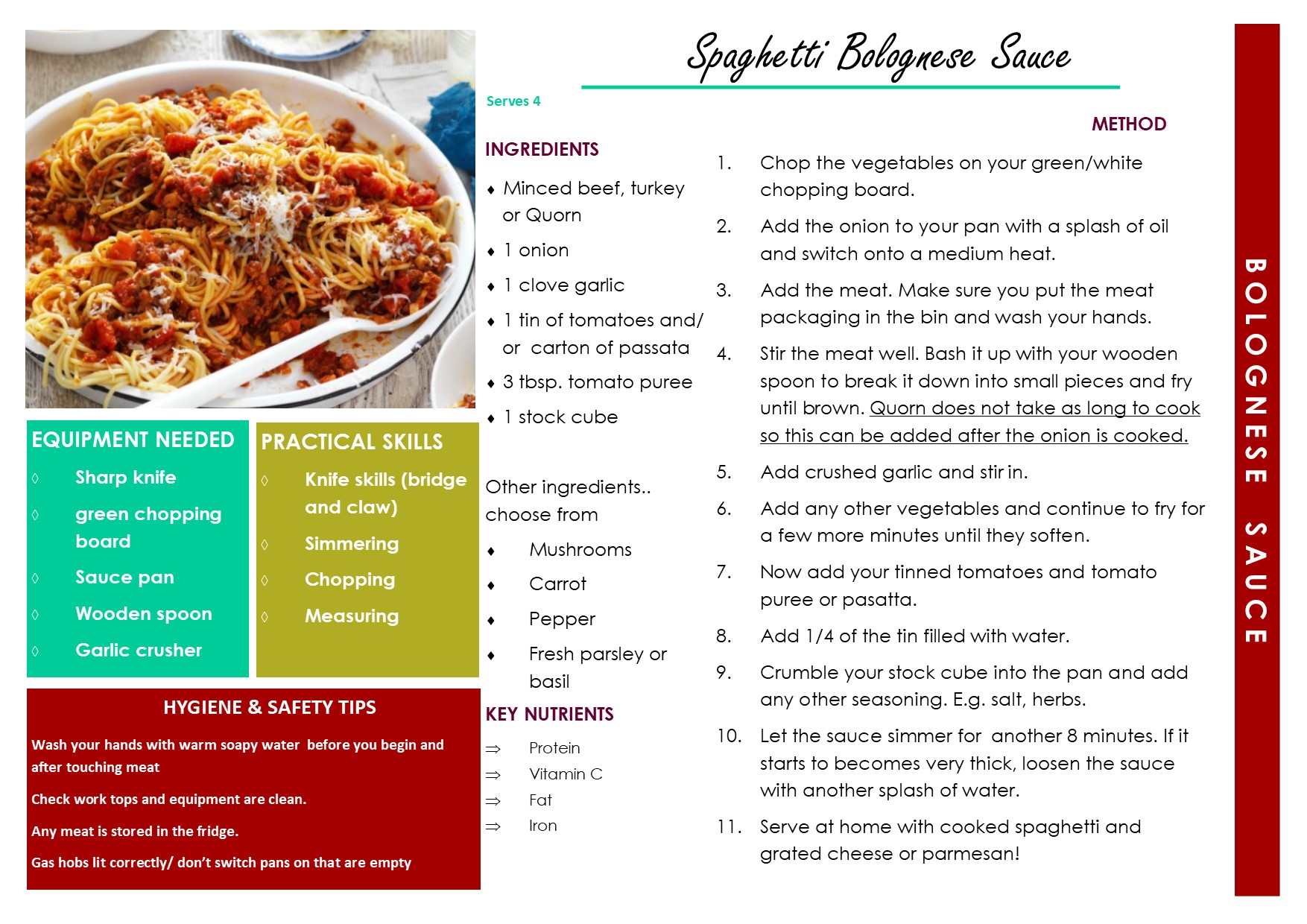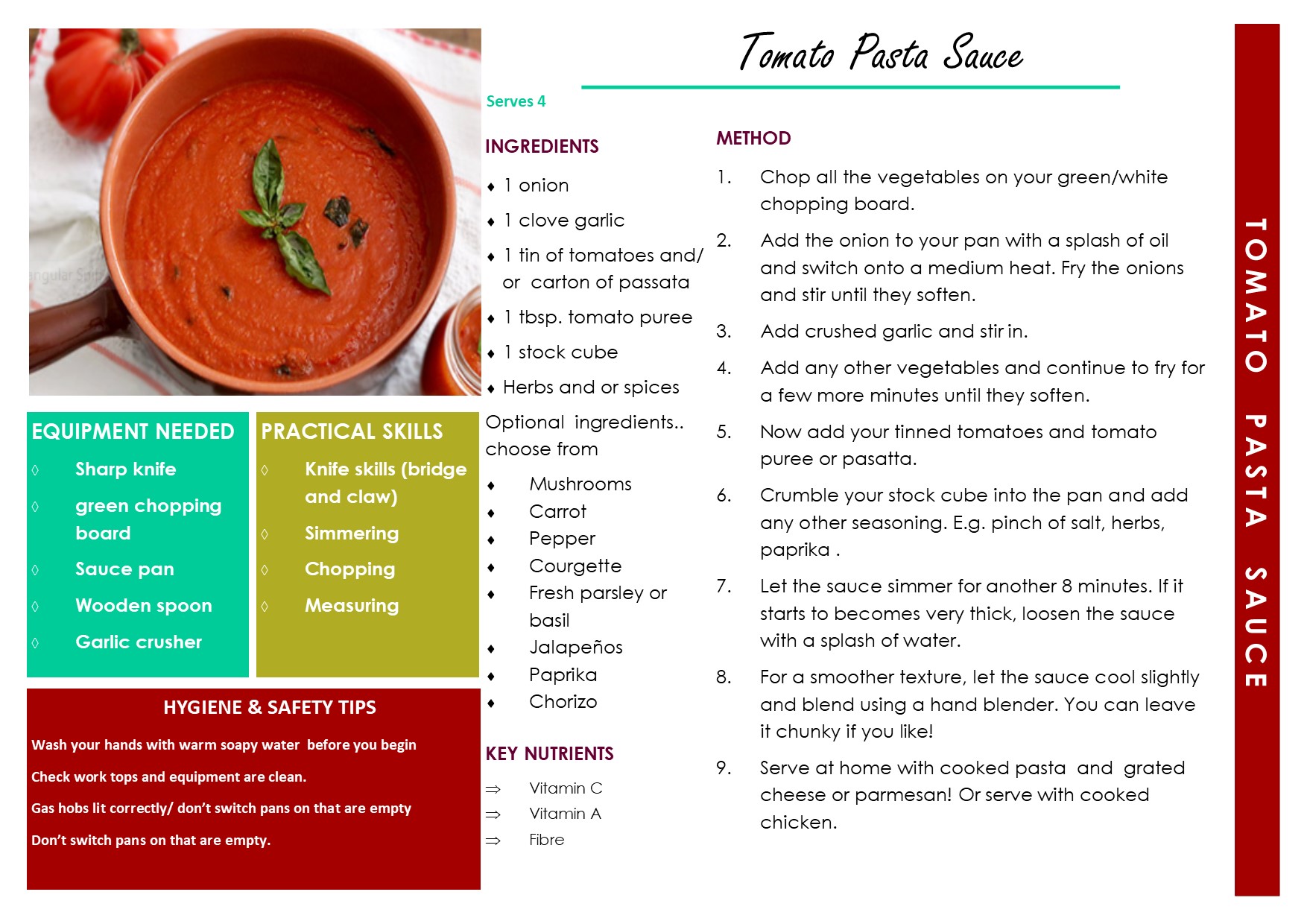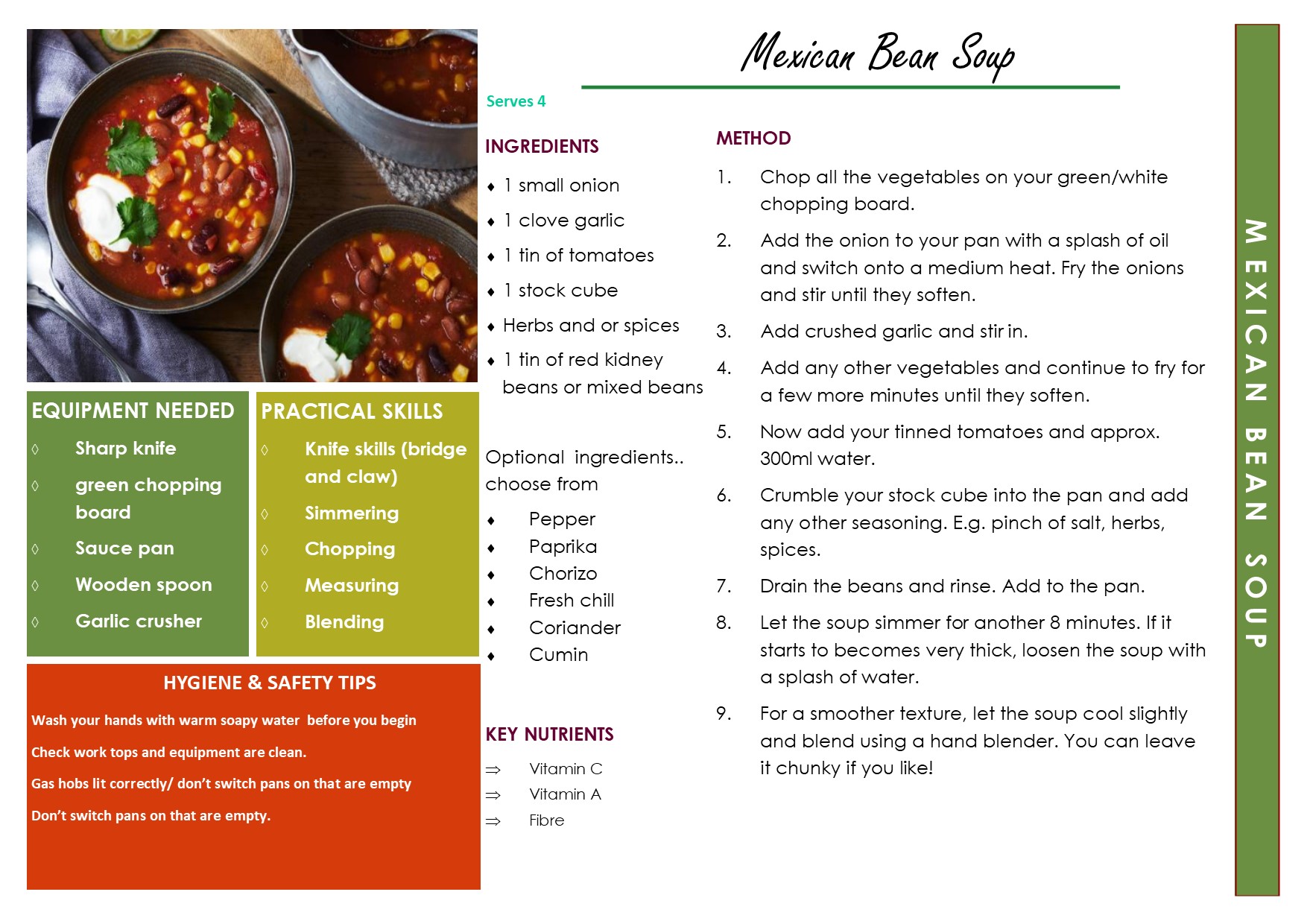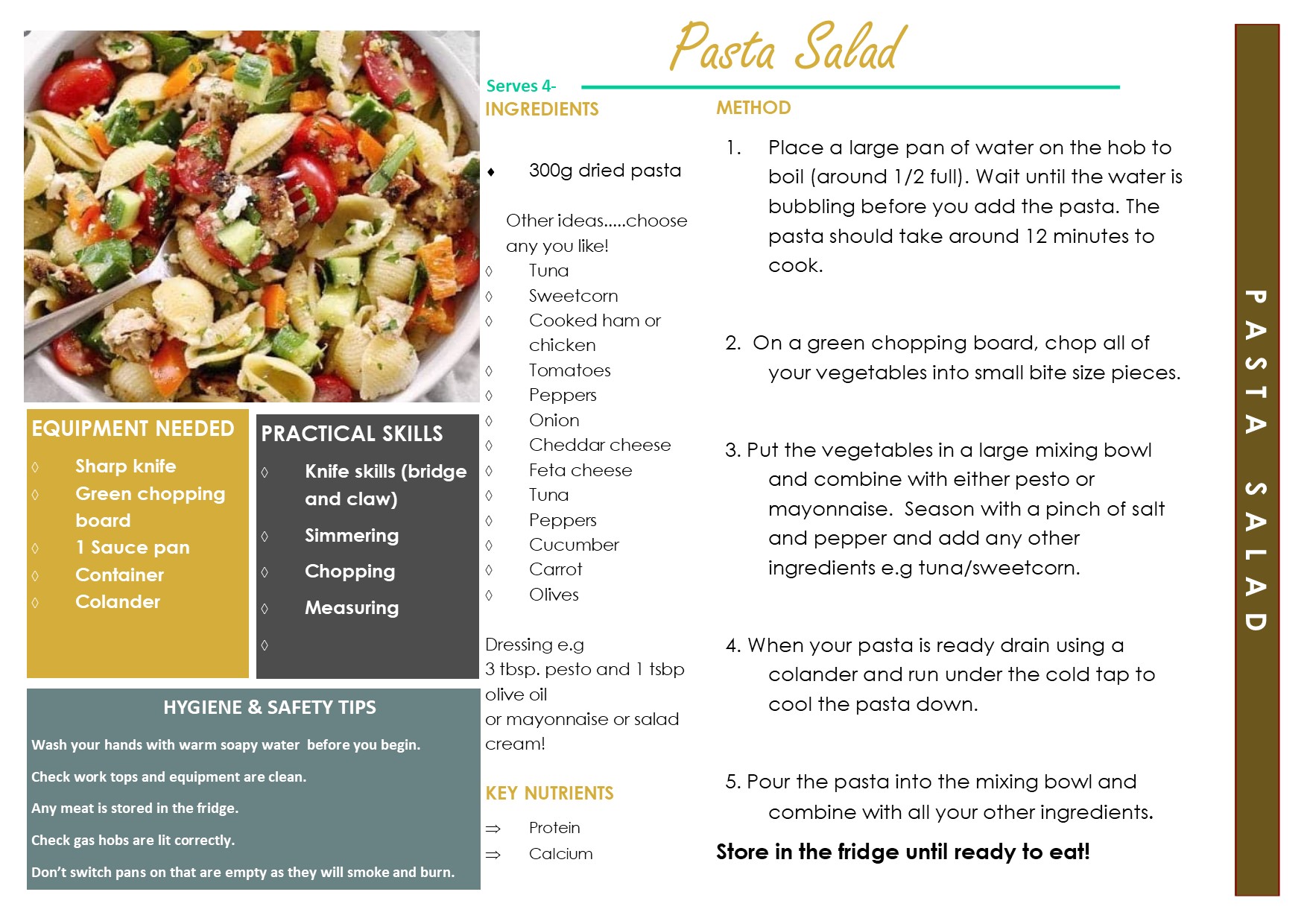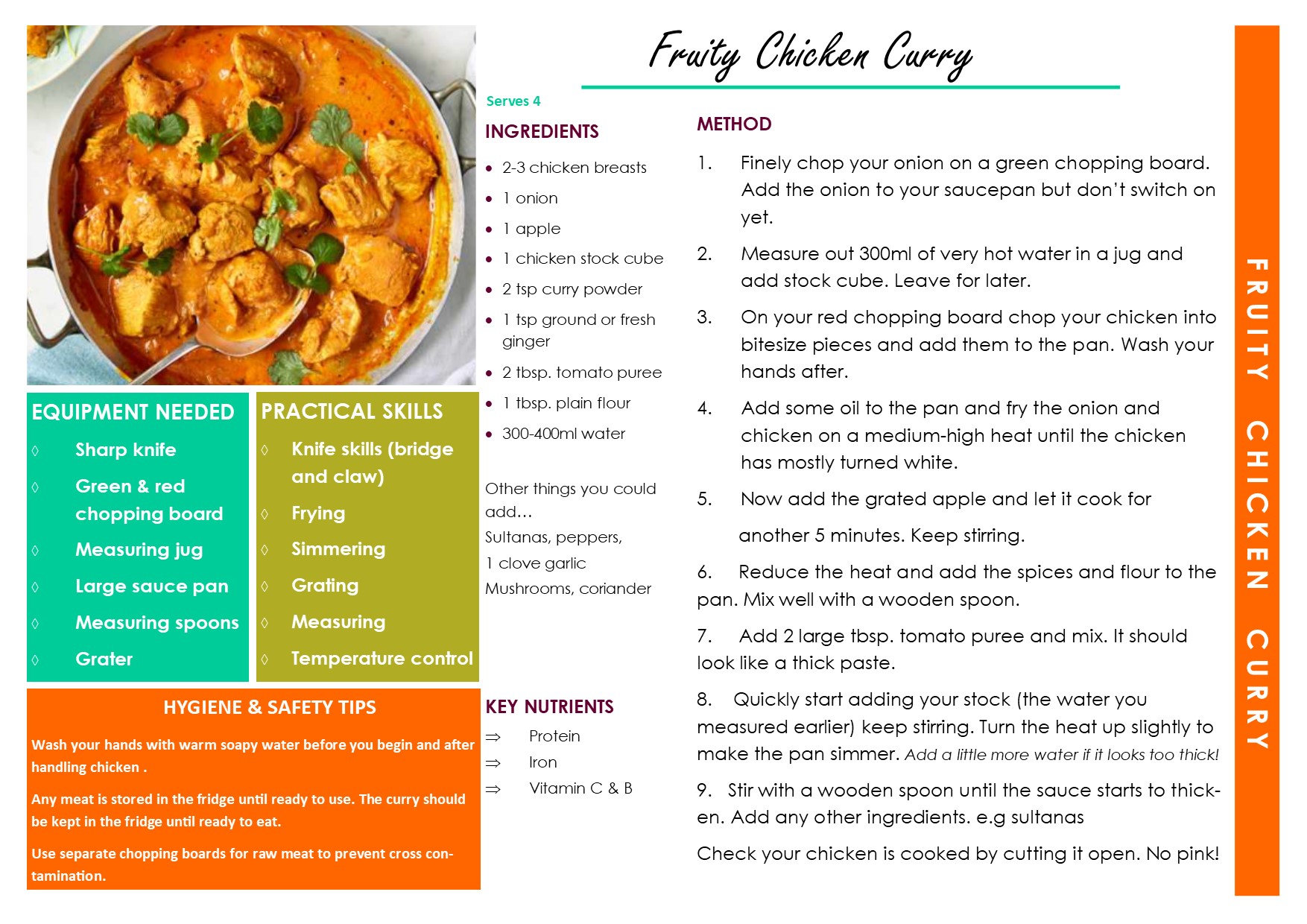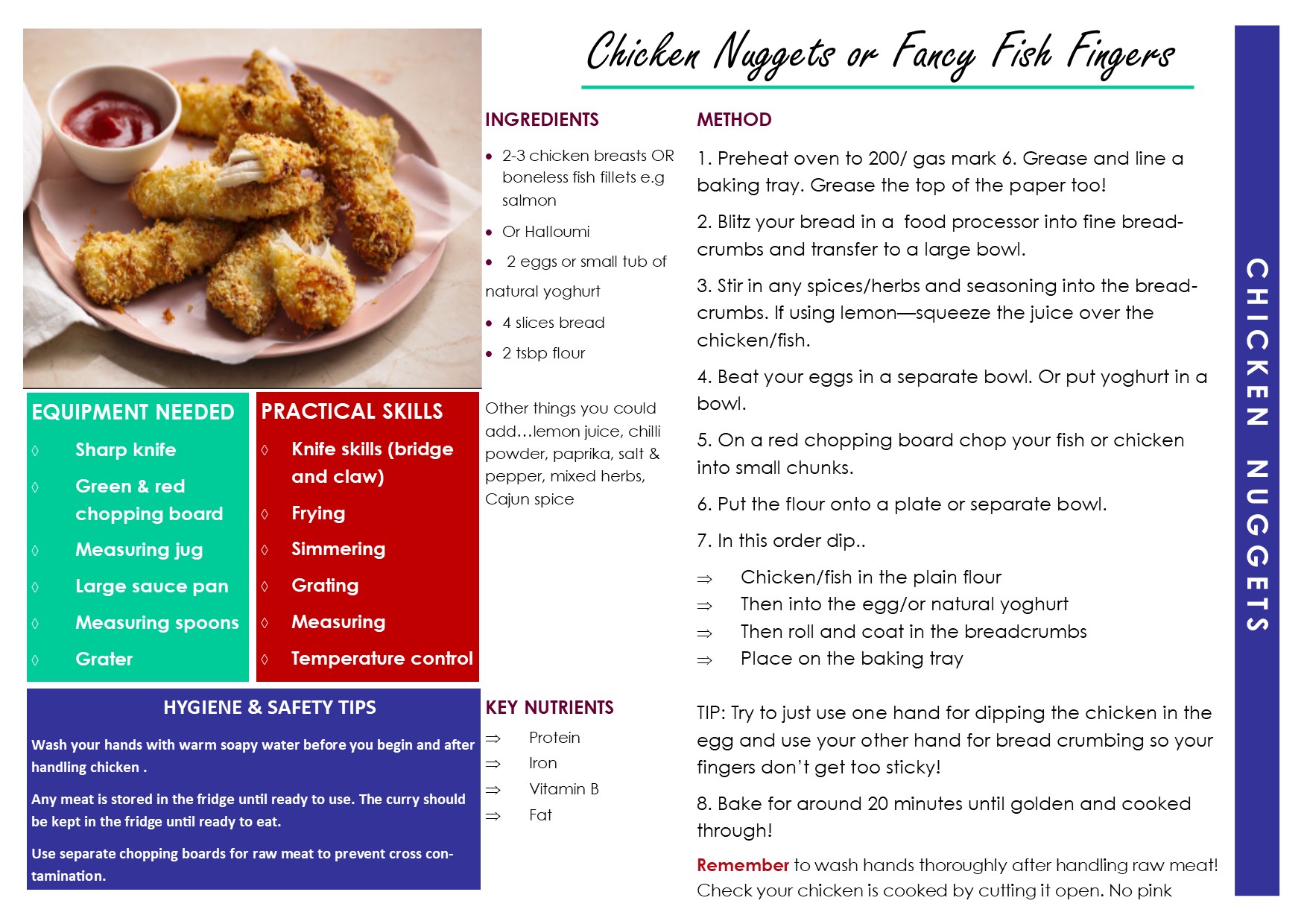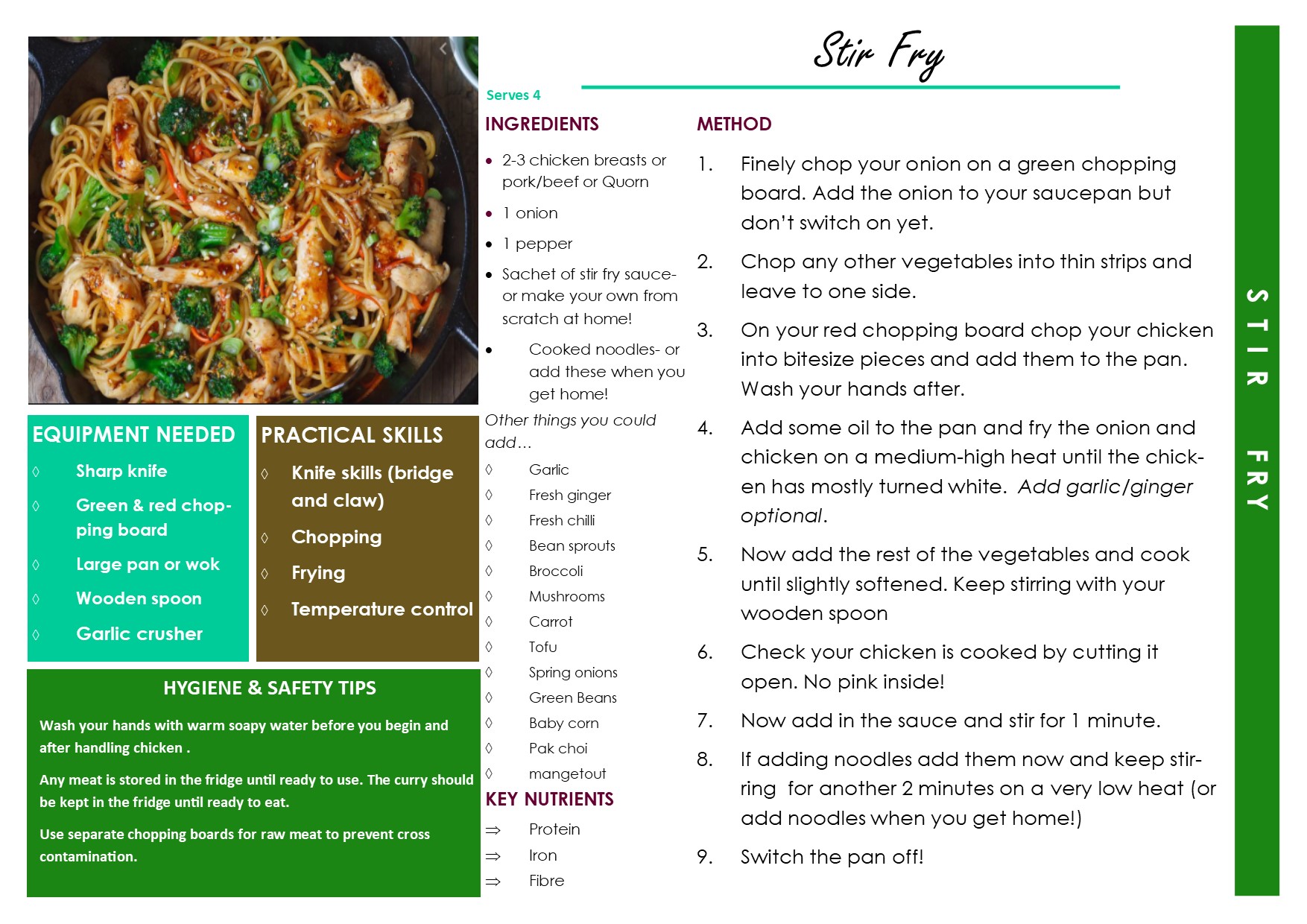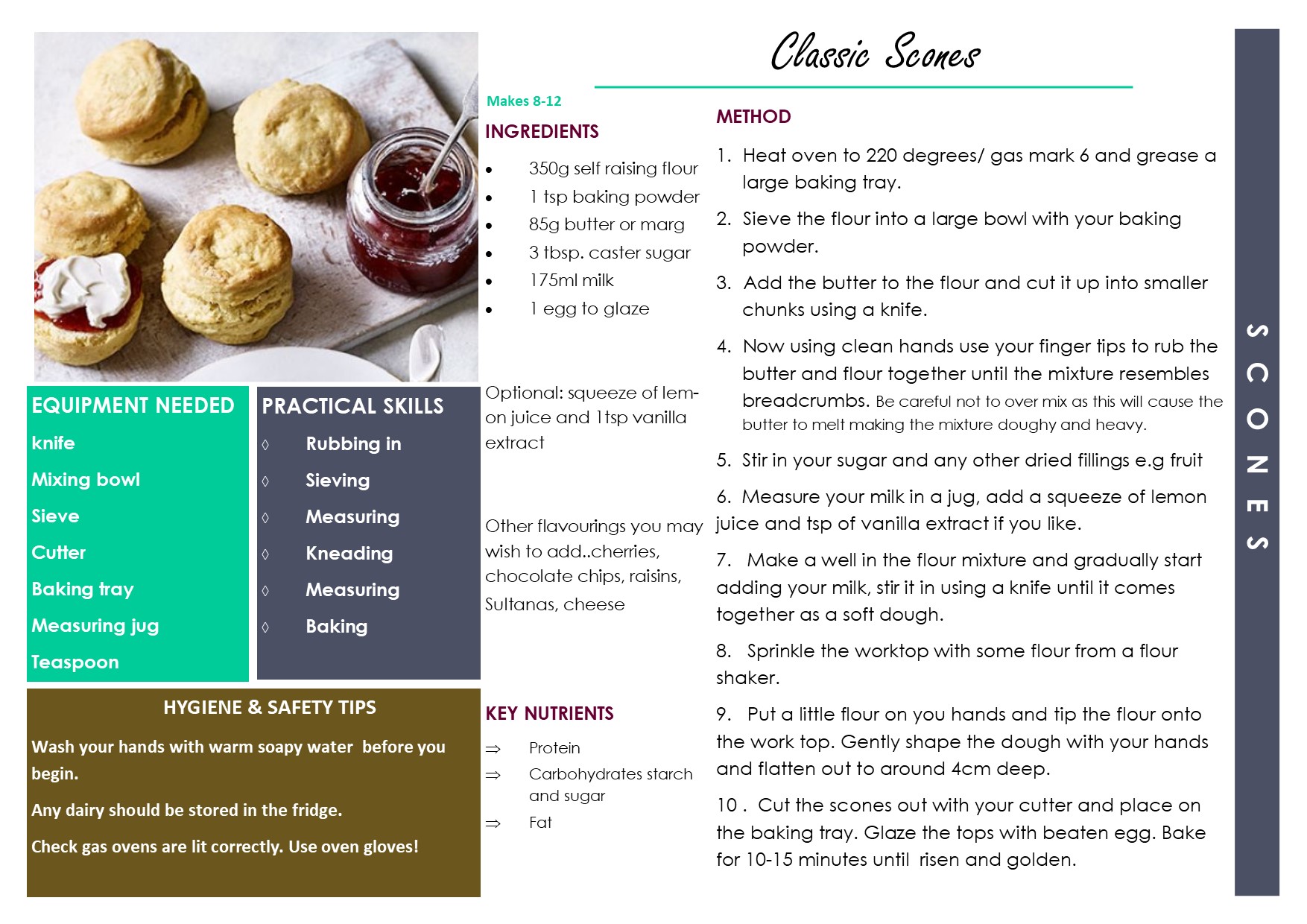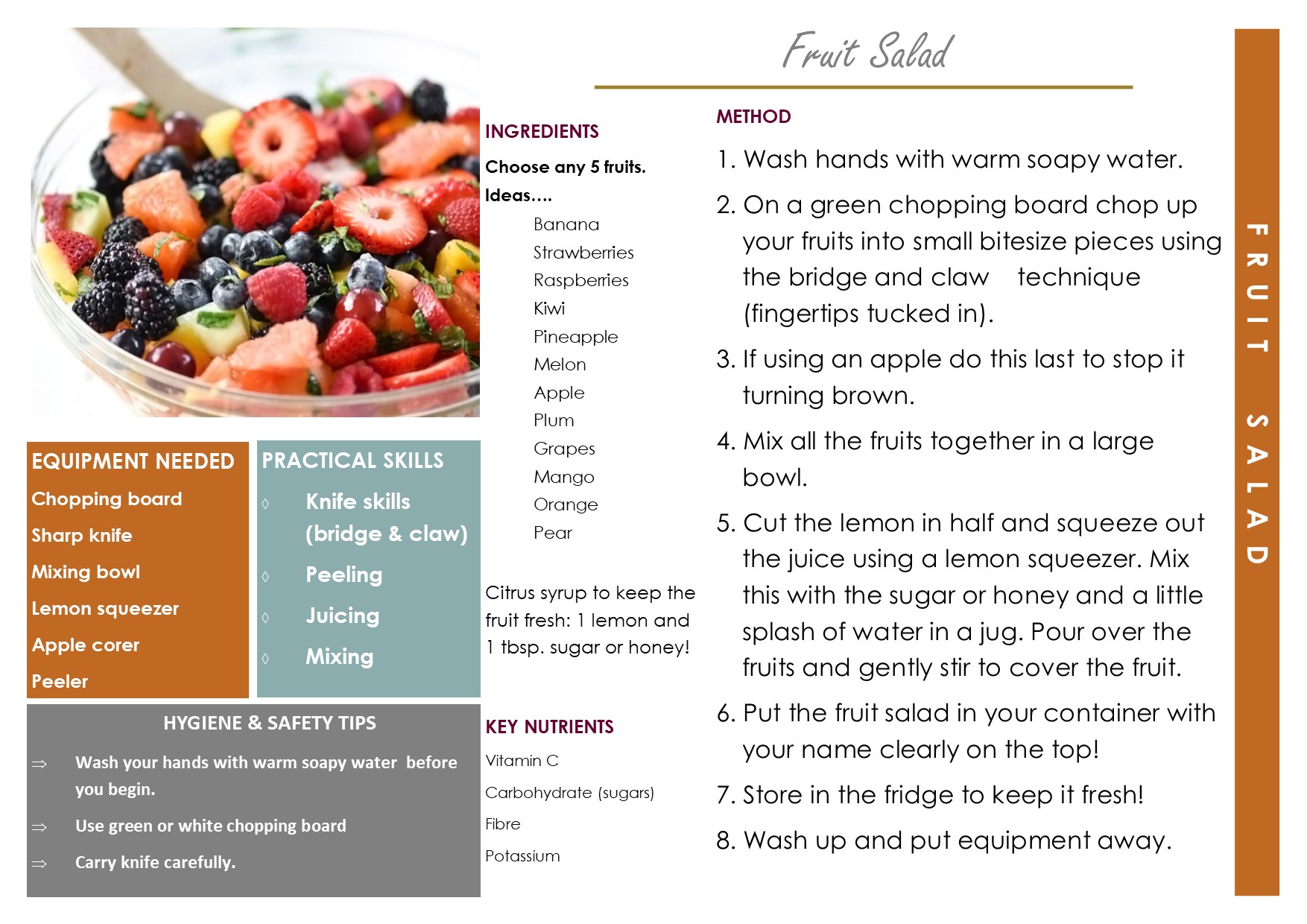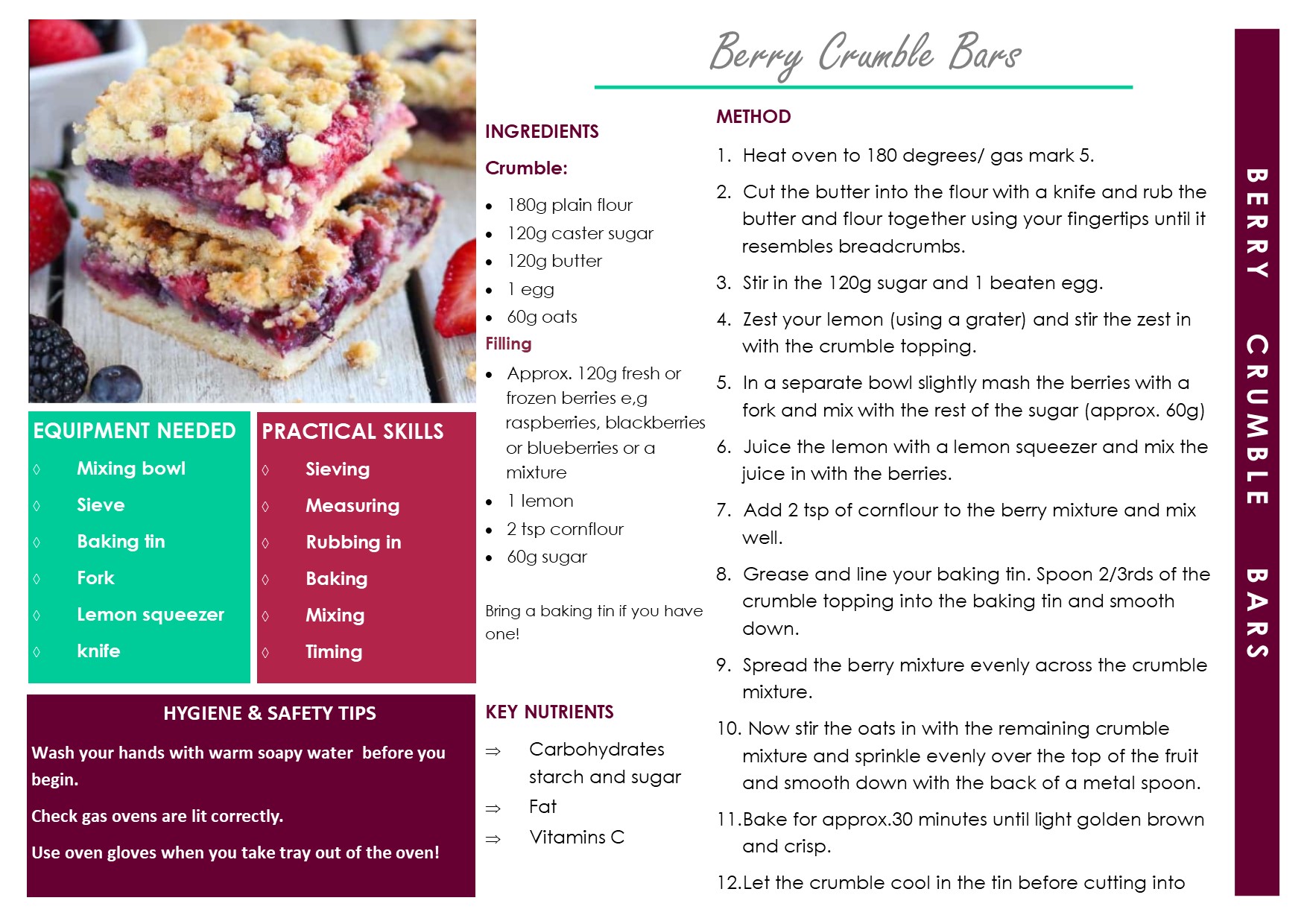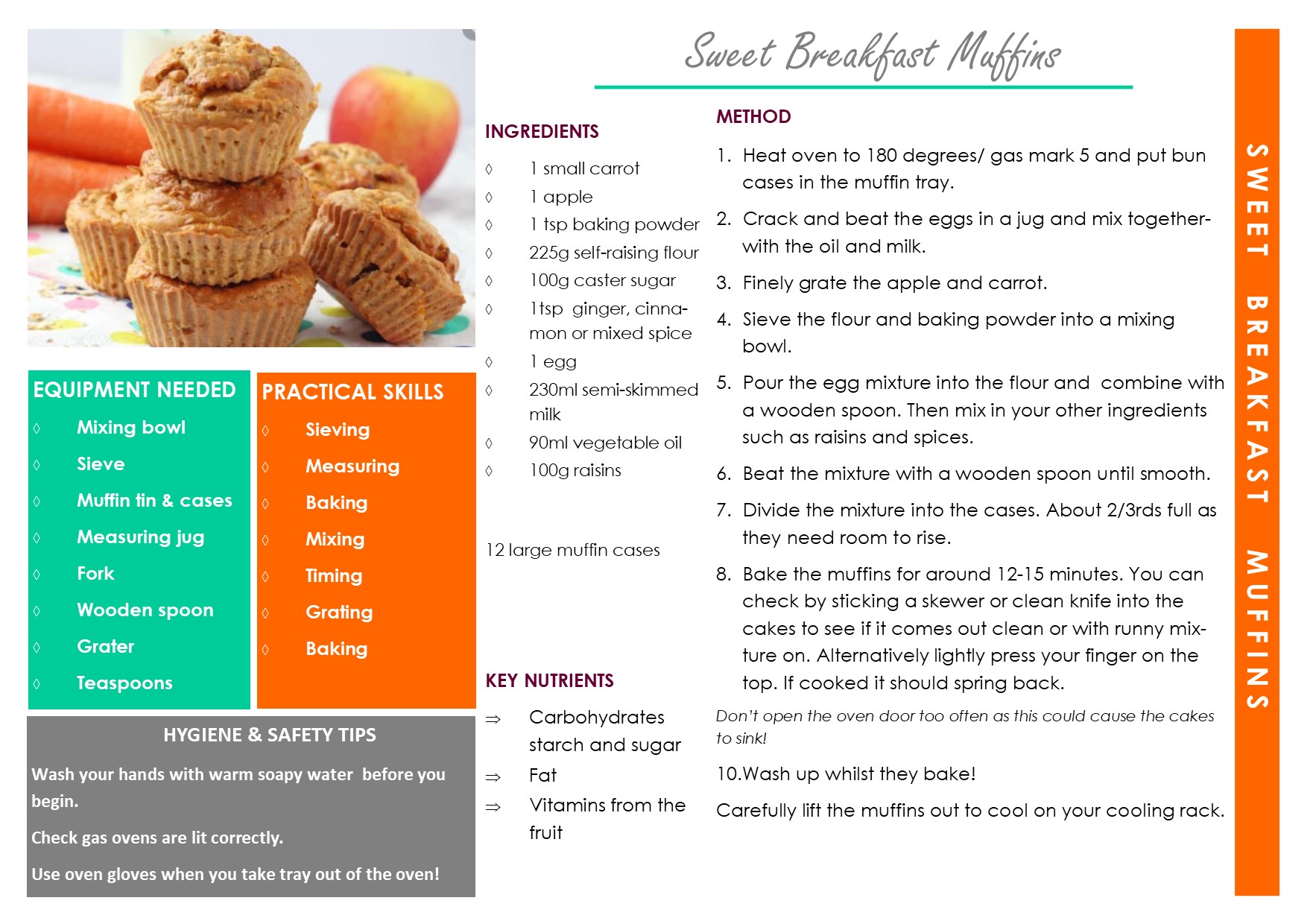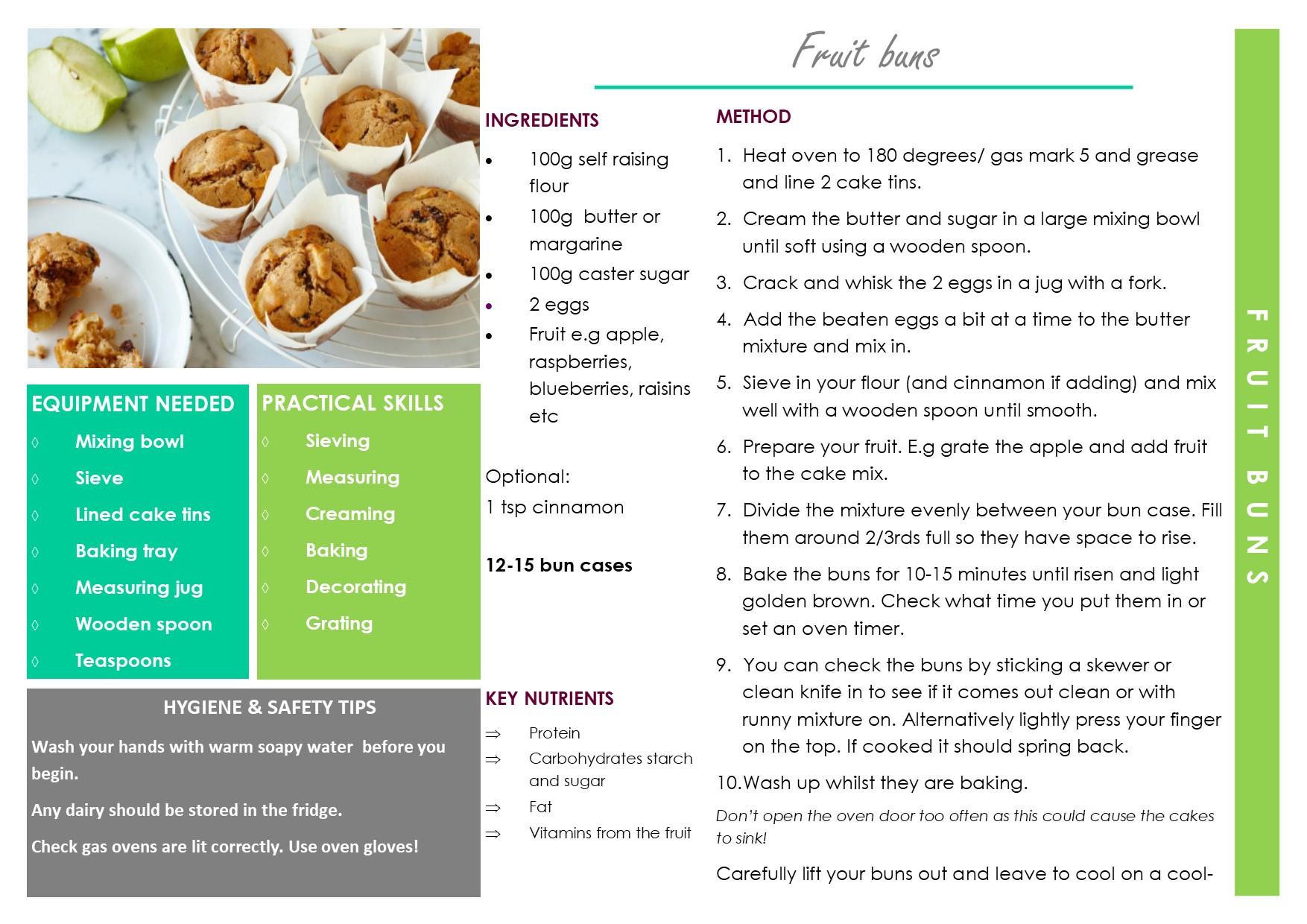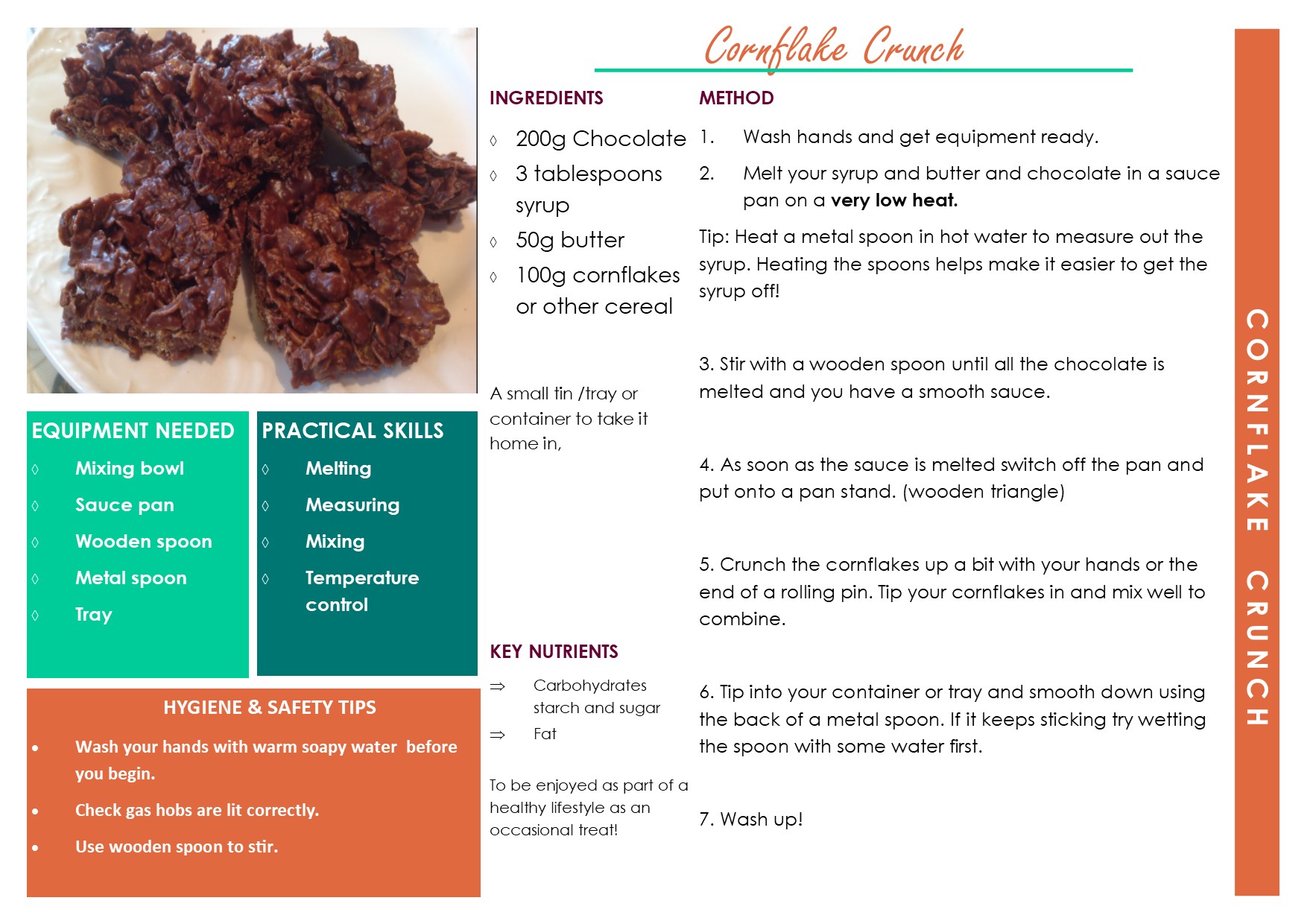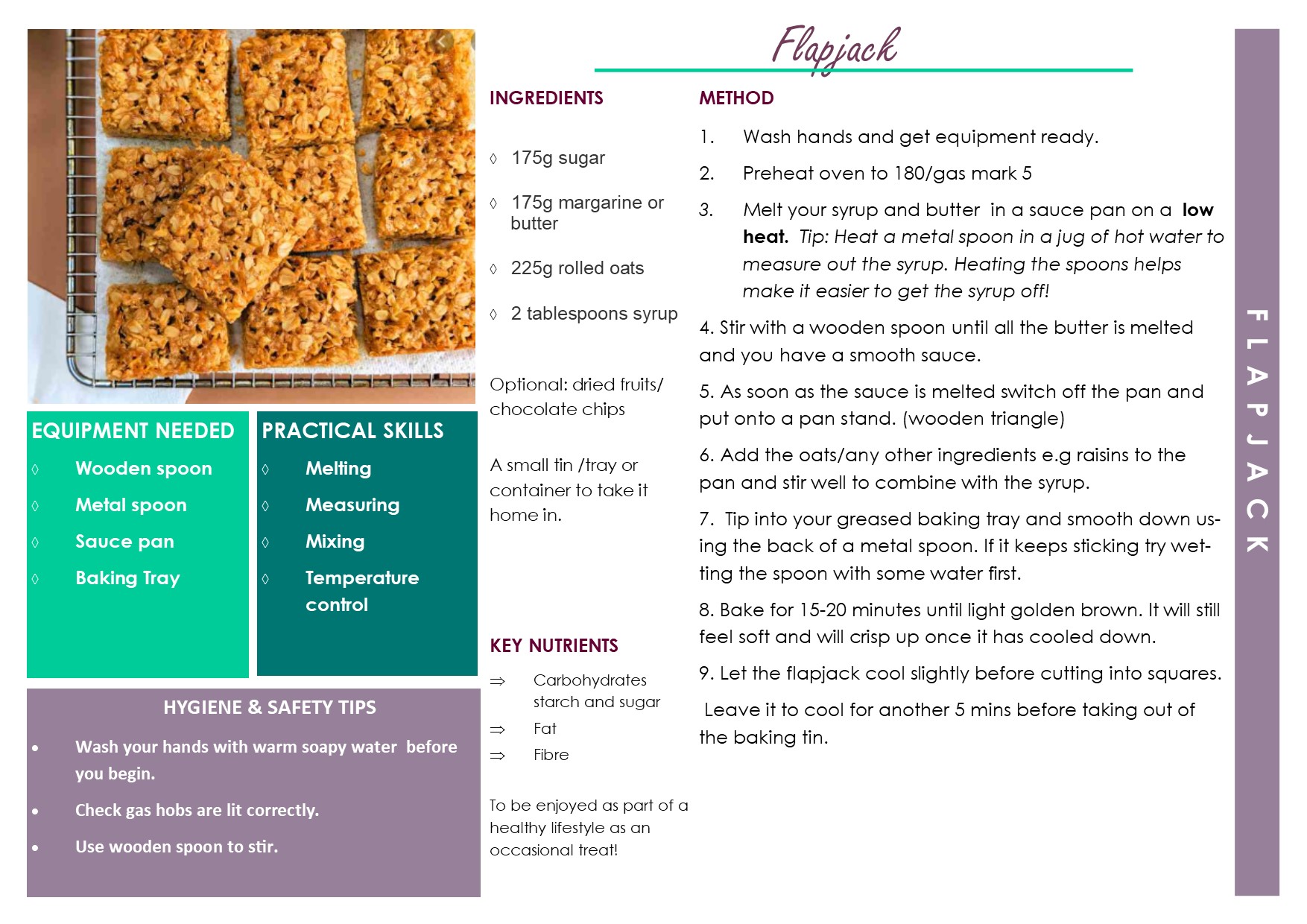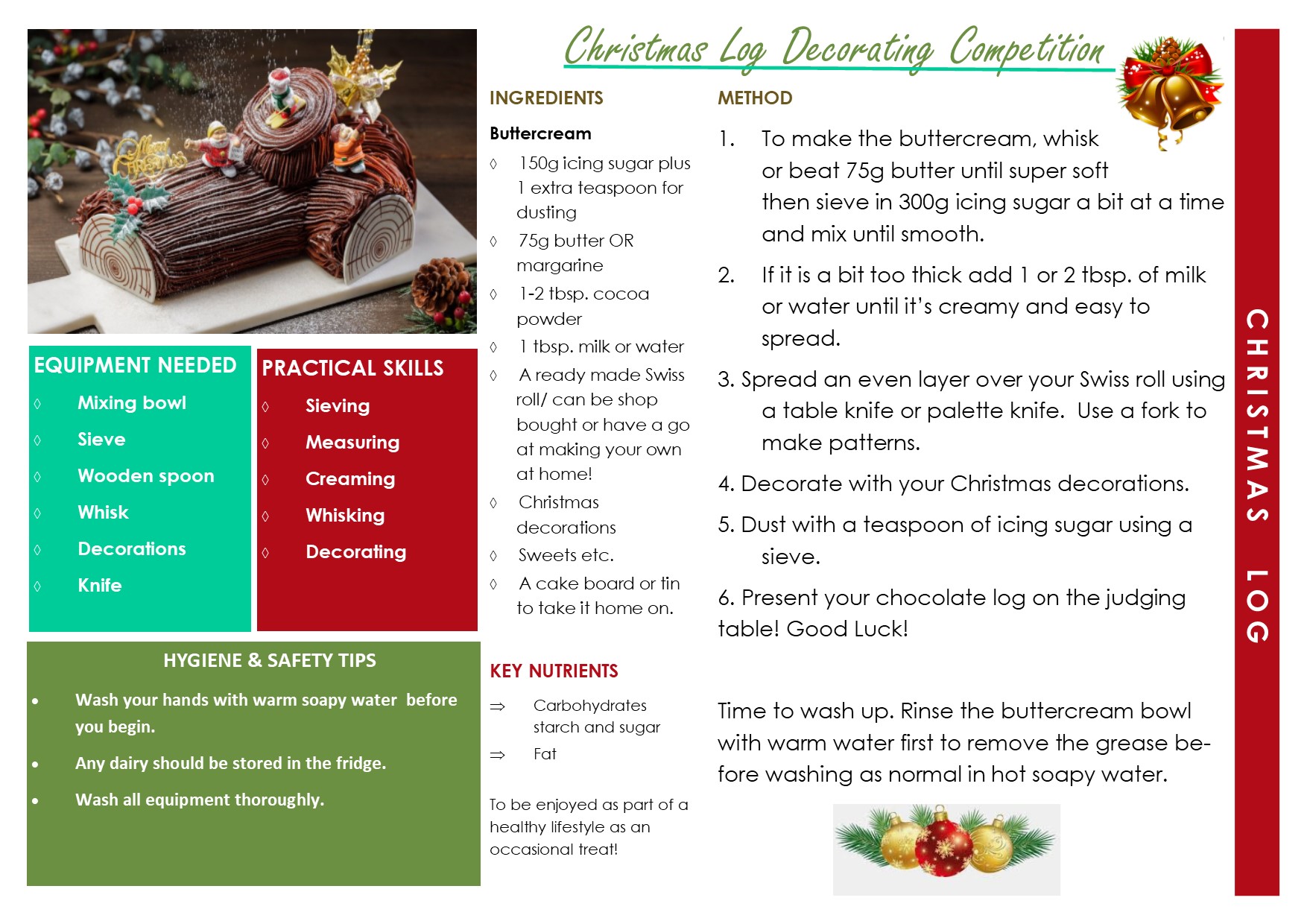 Year 8 Ingredients List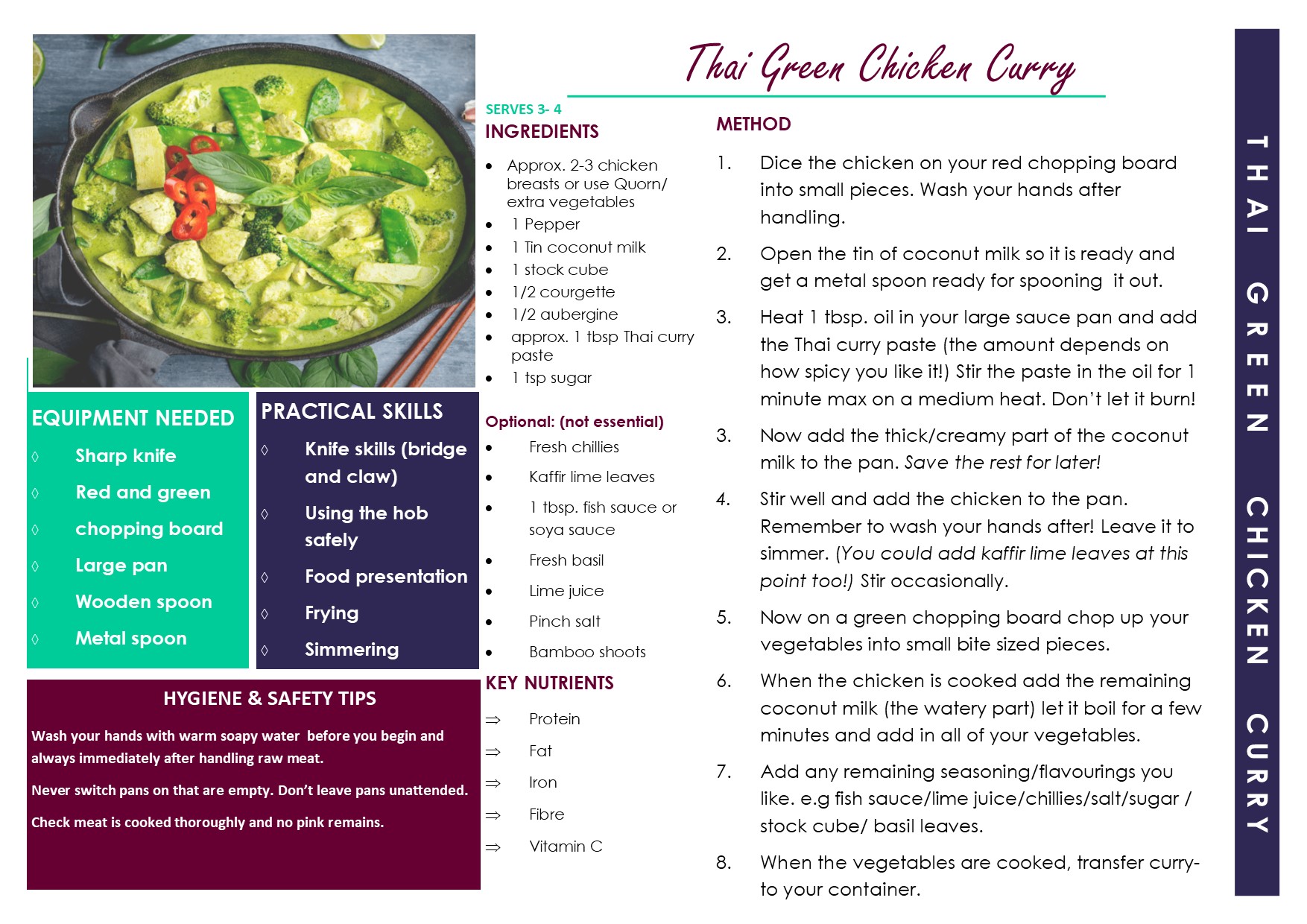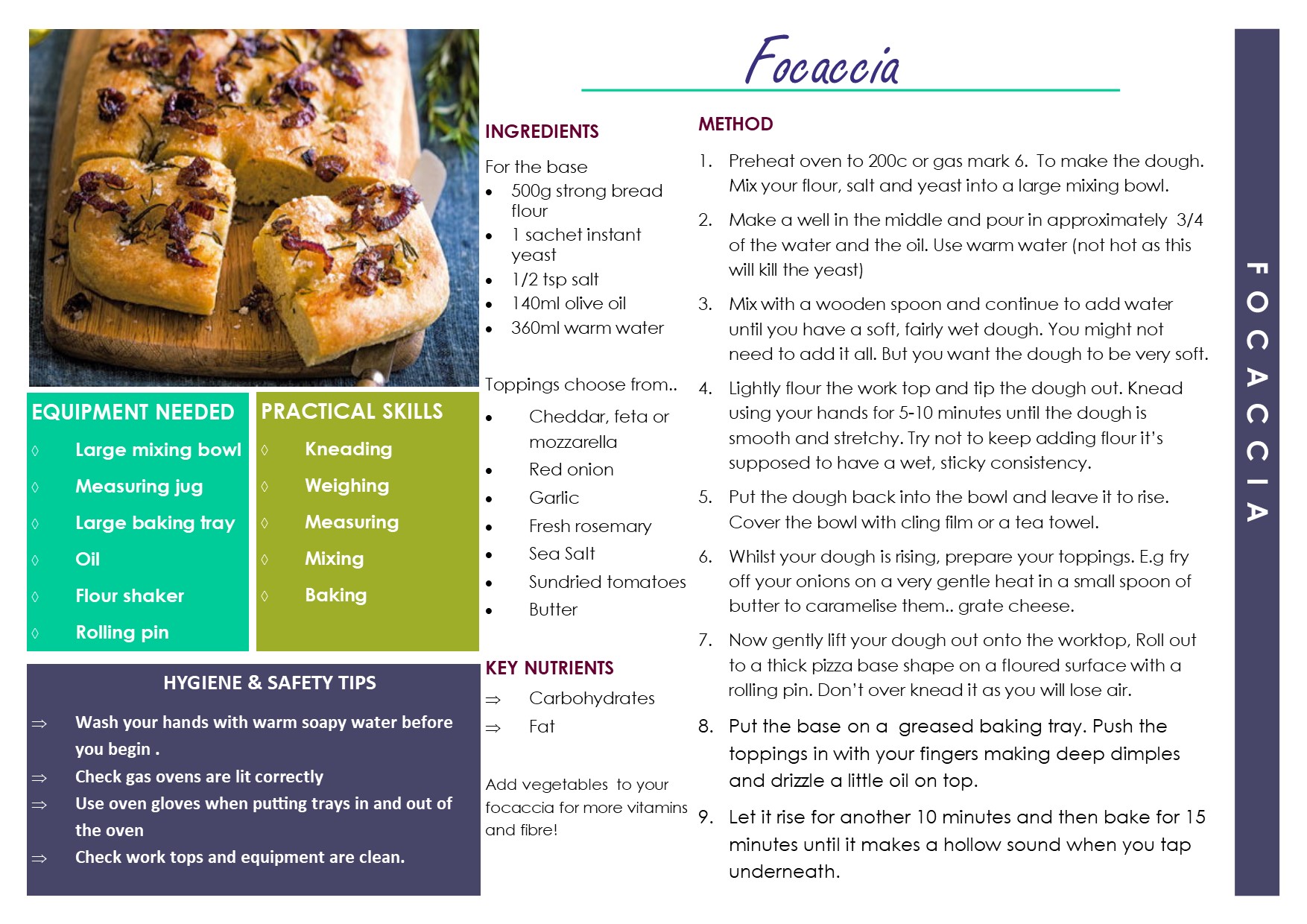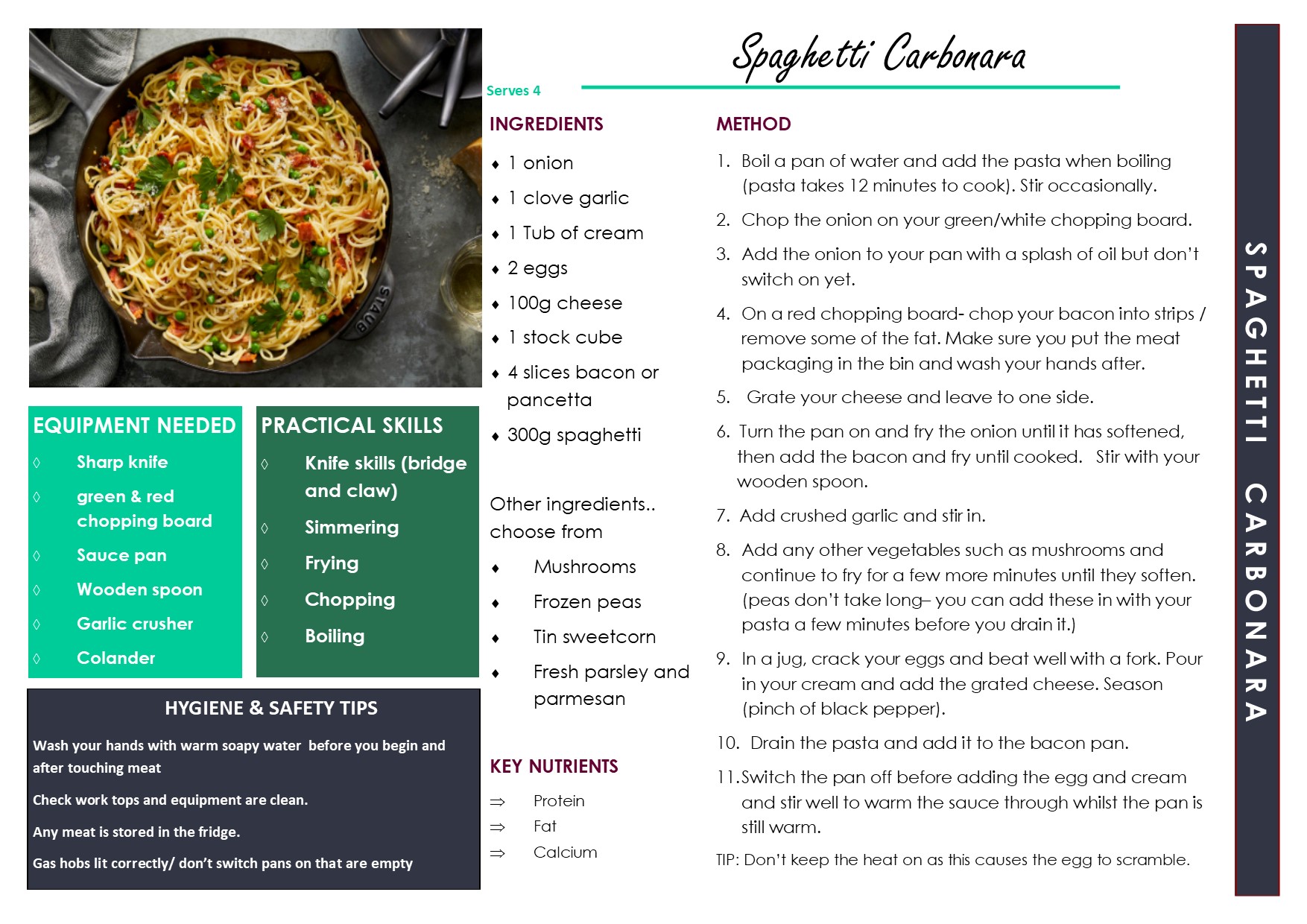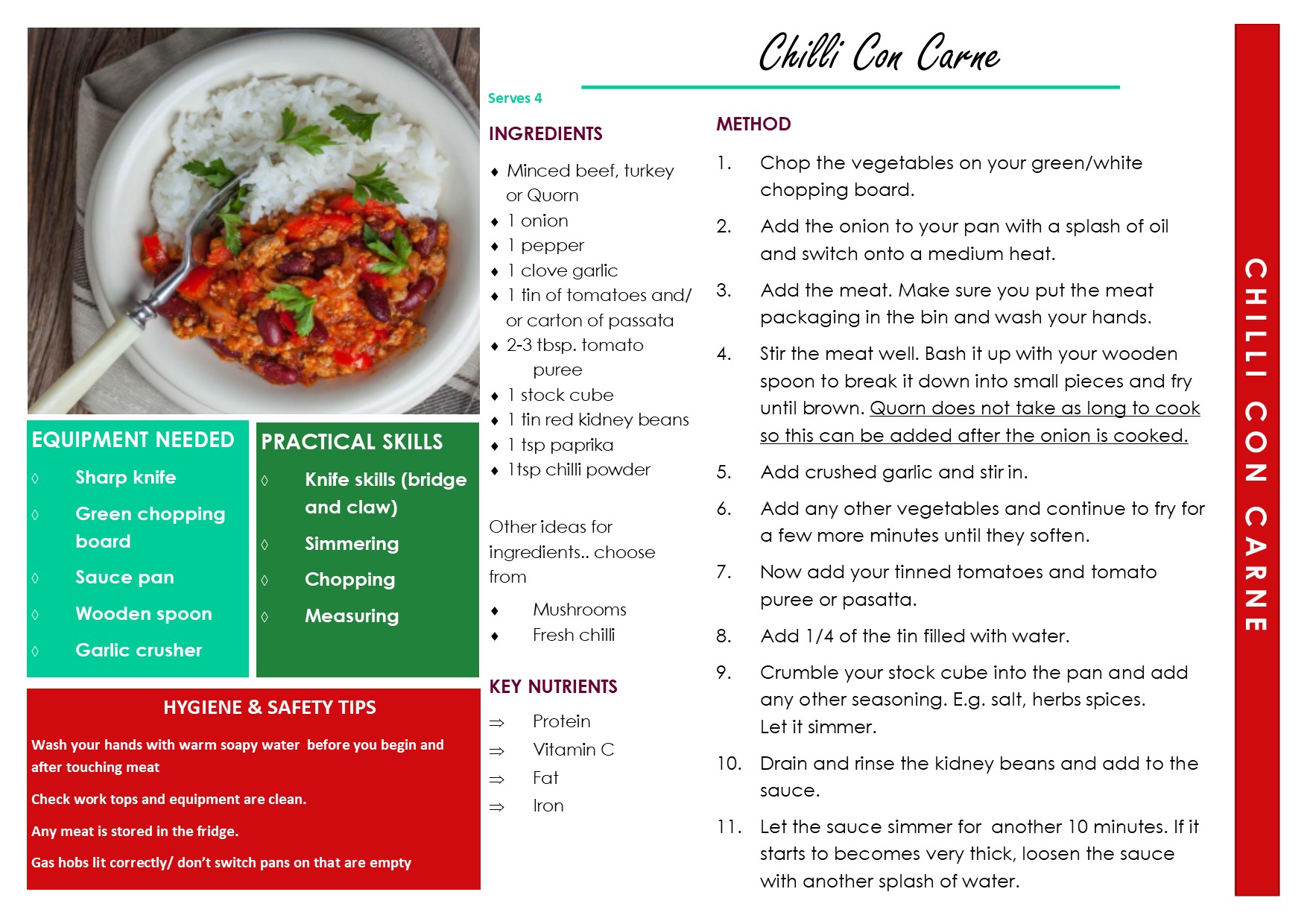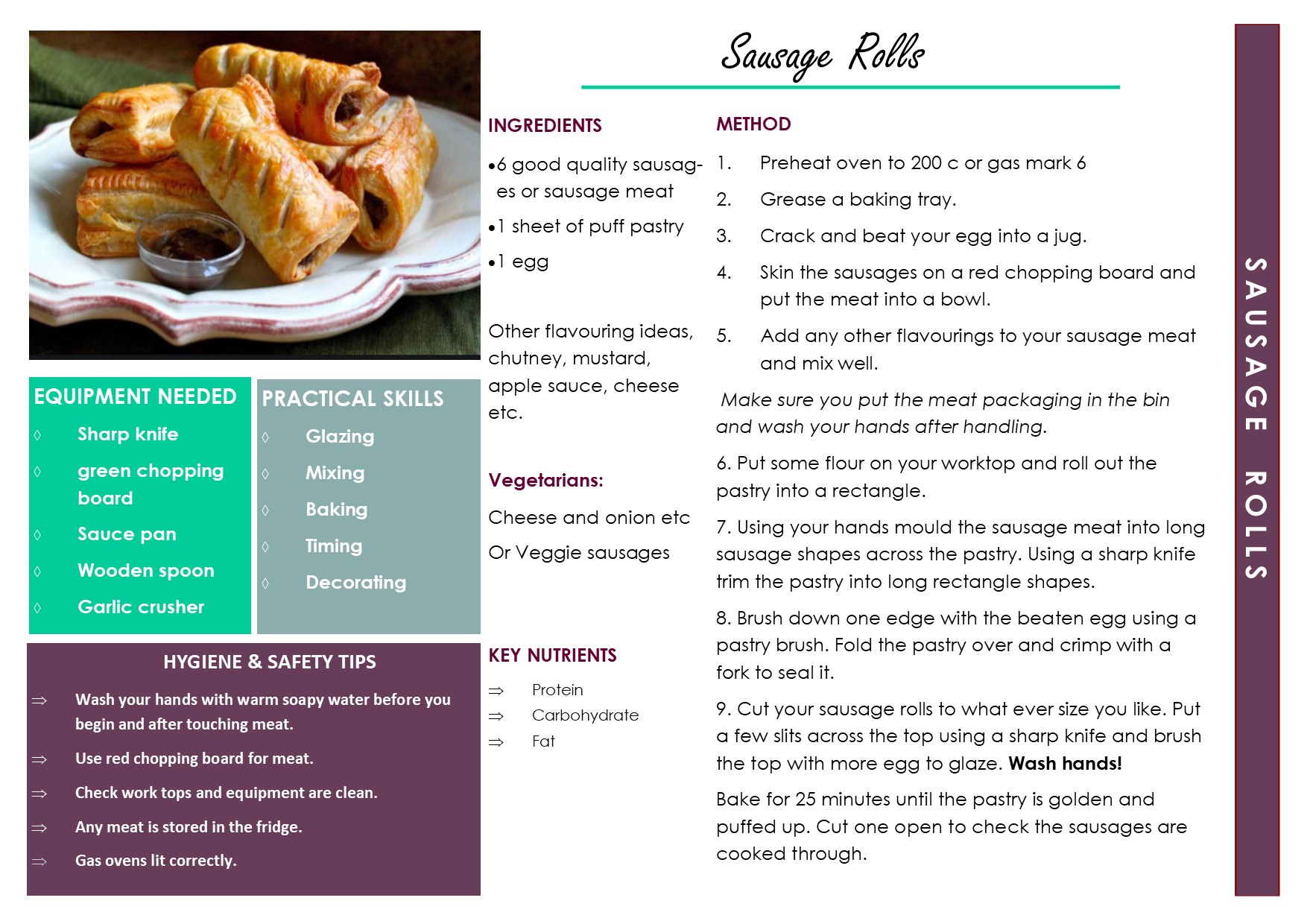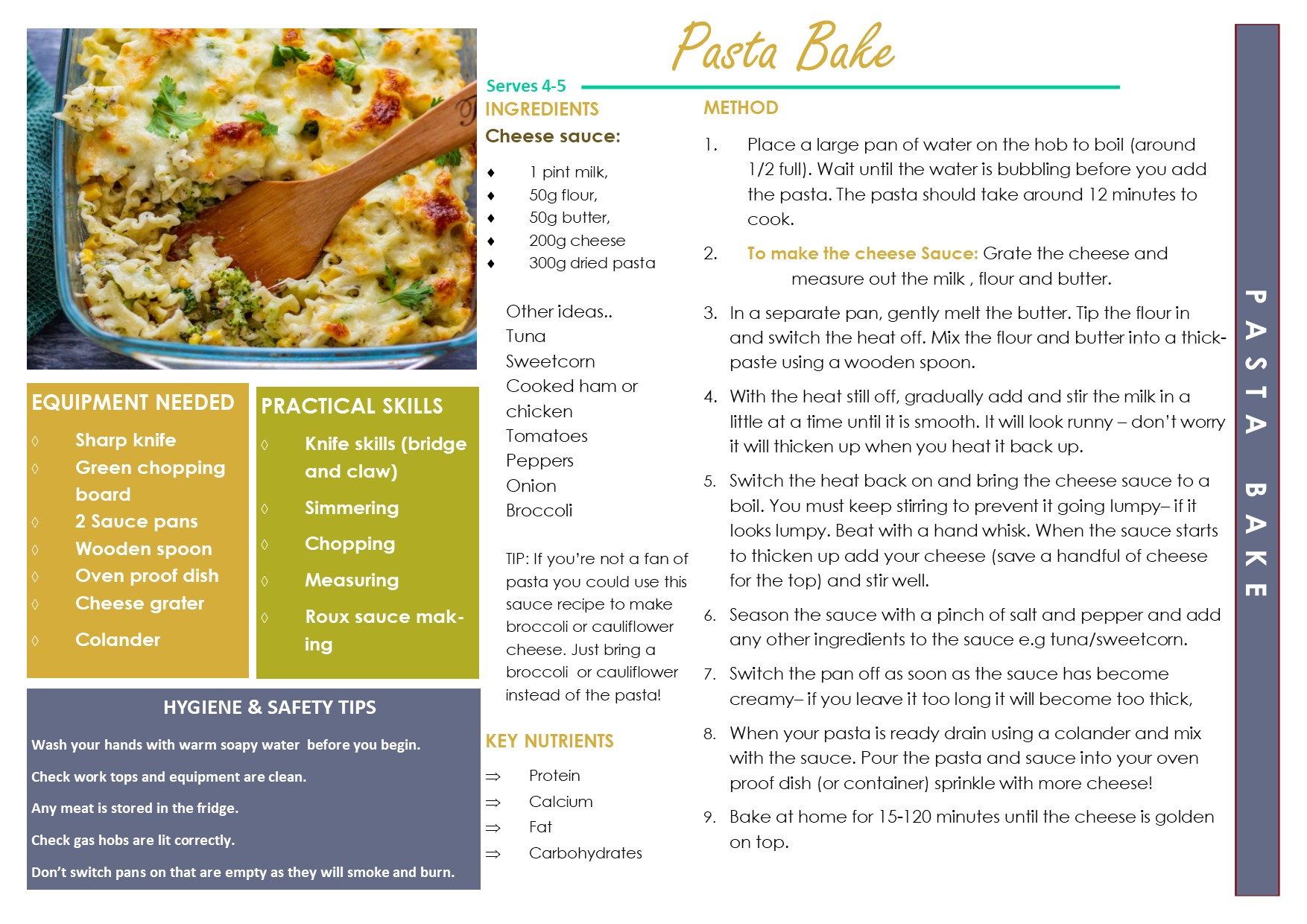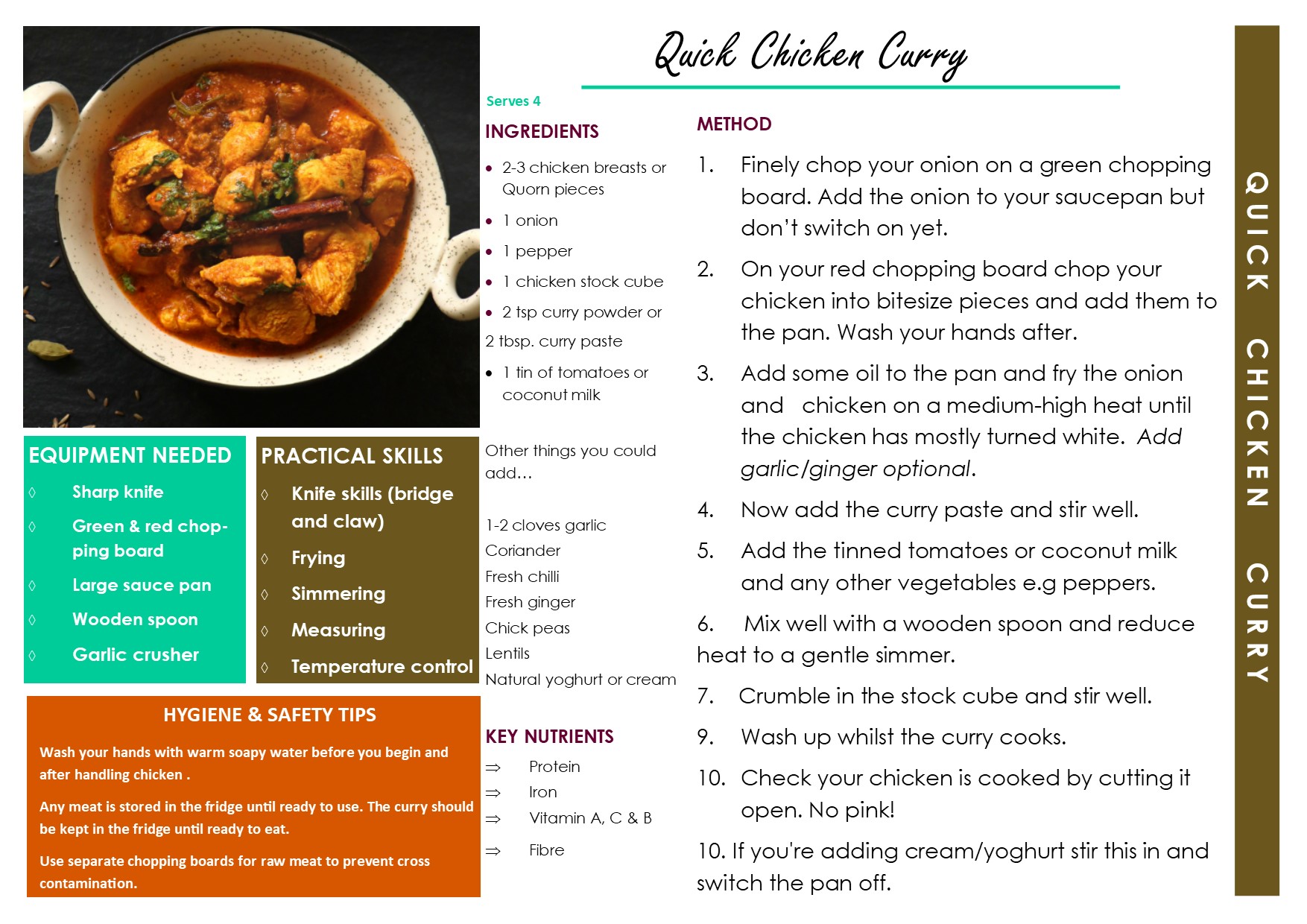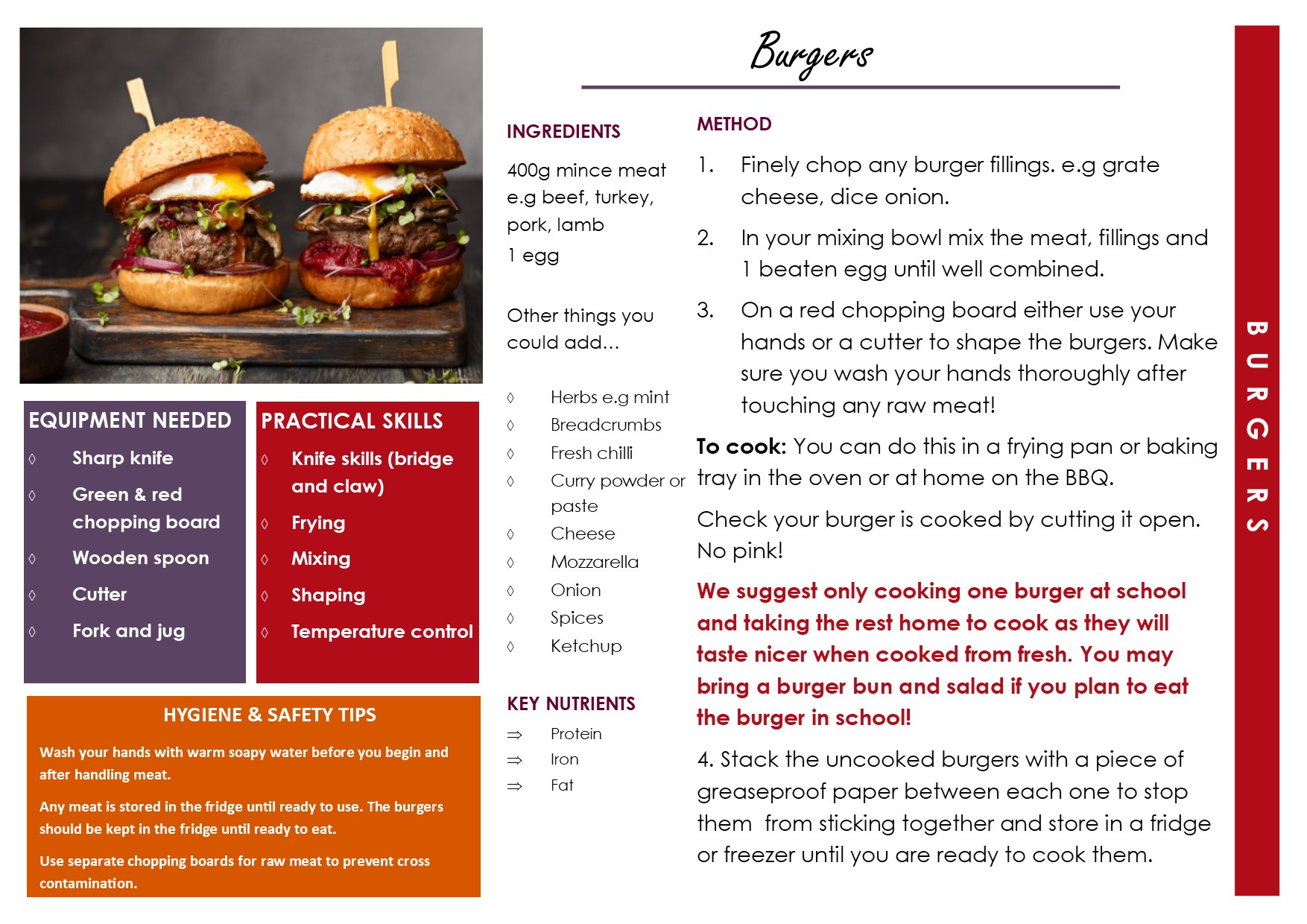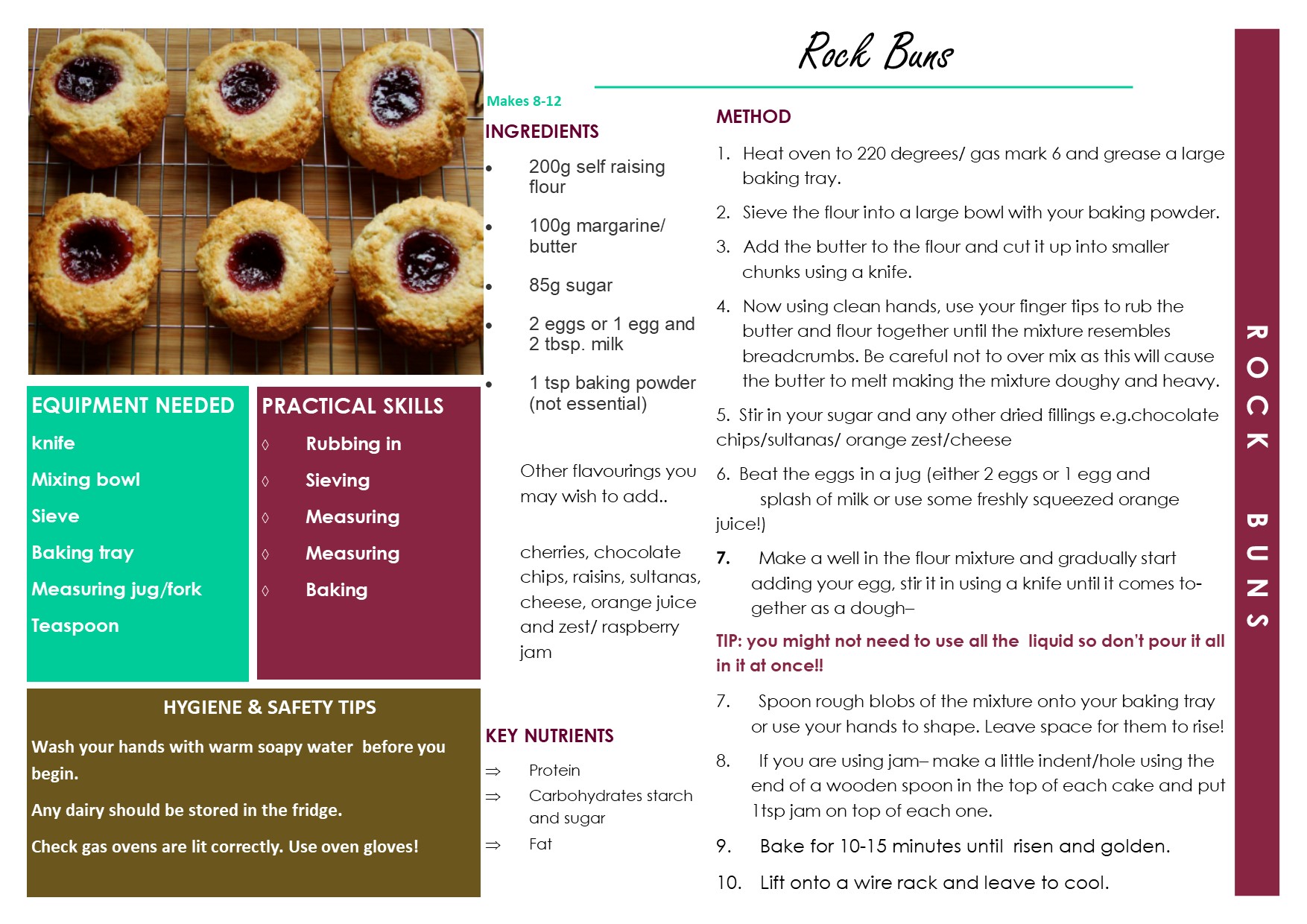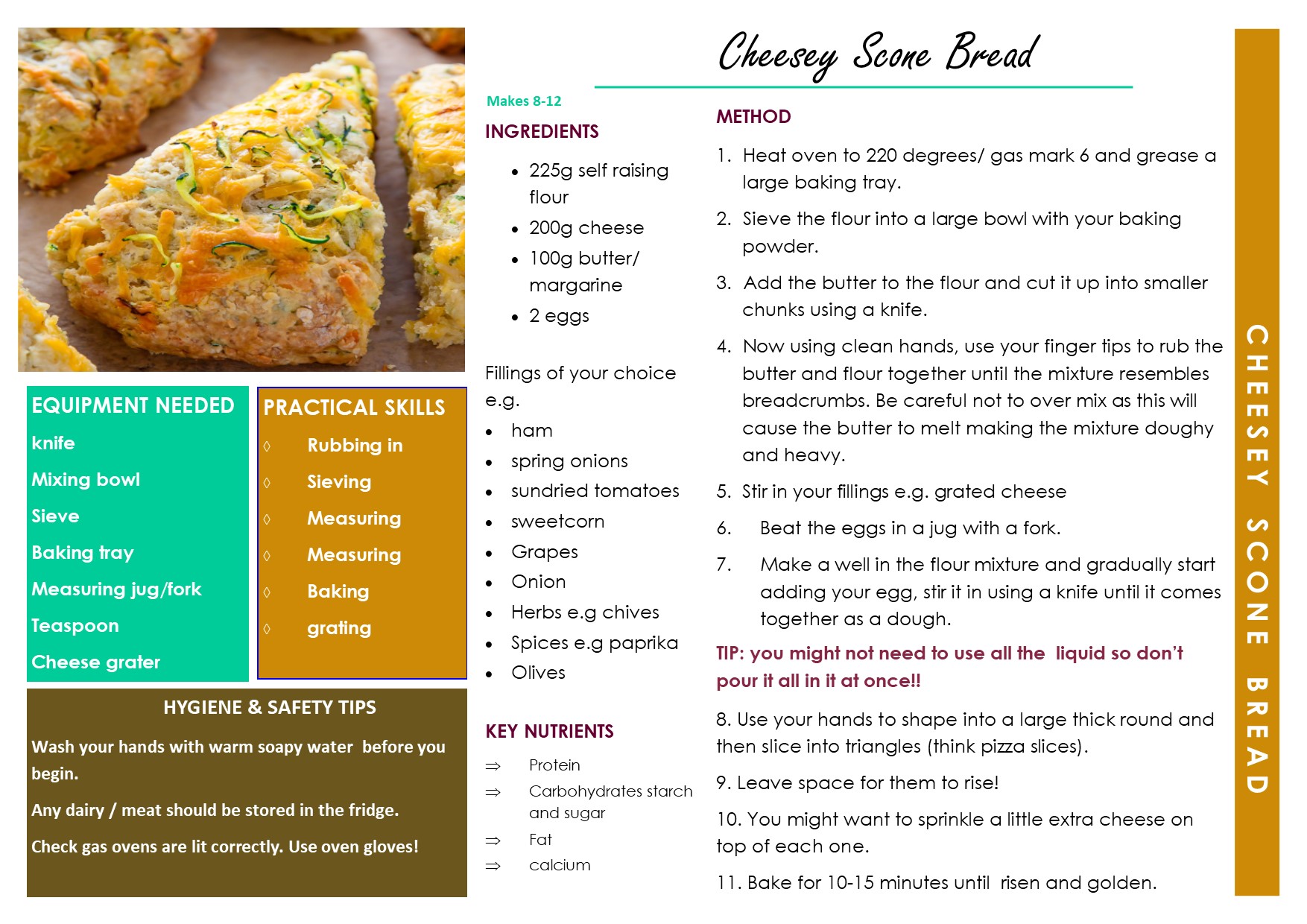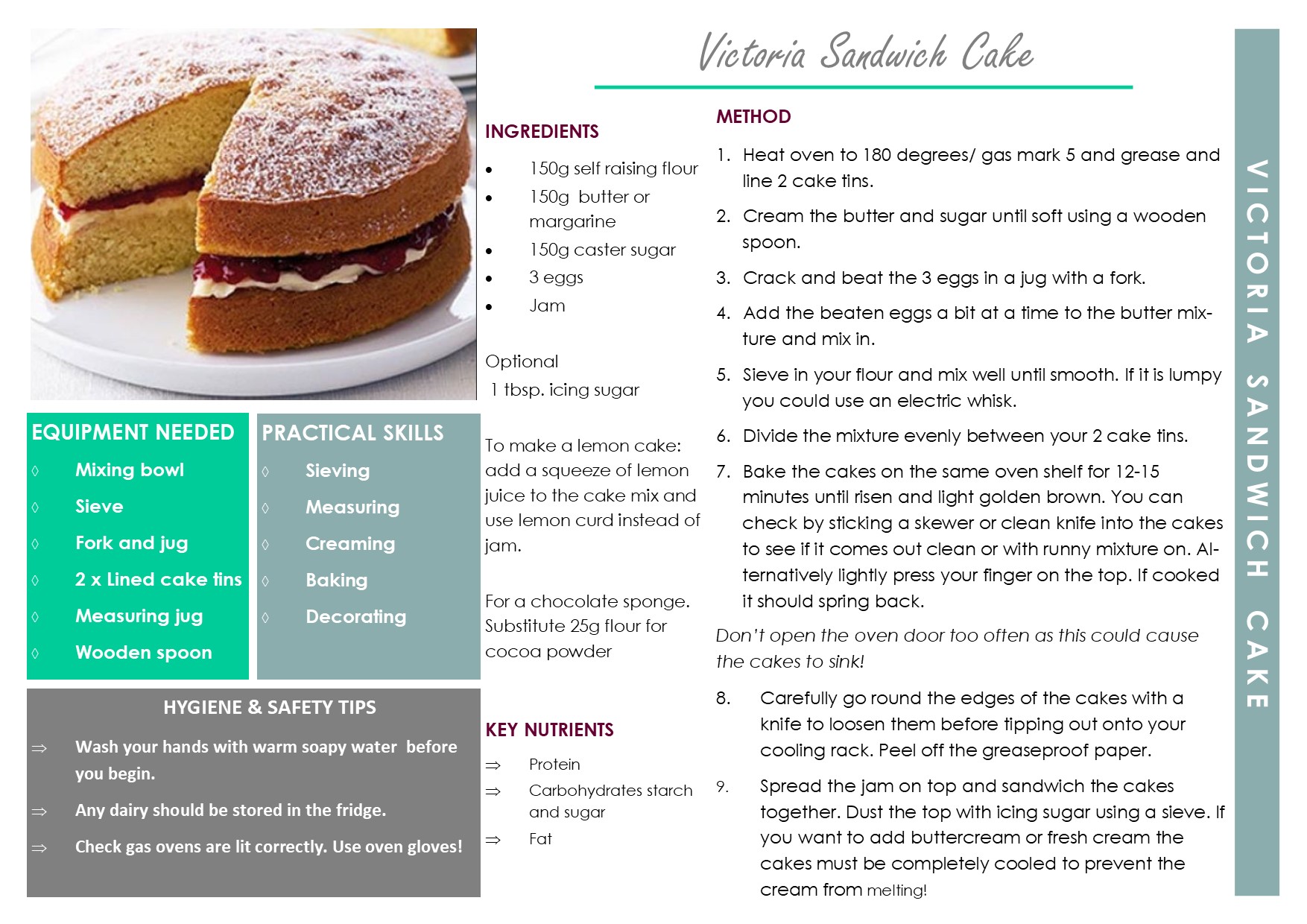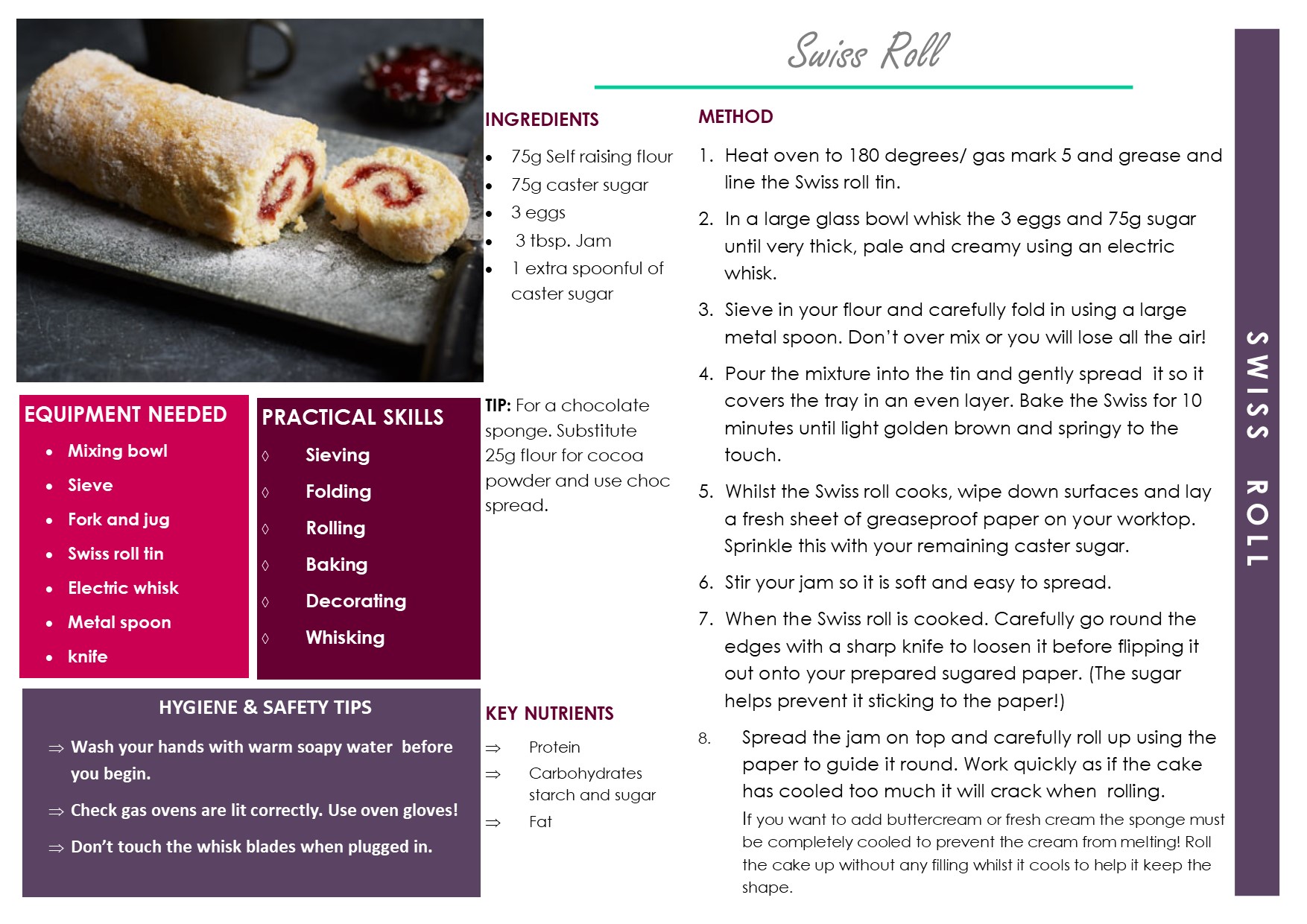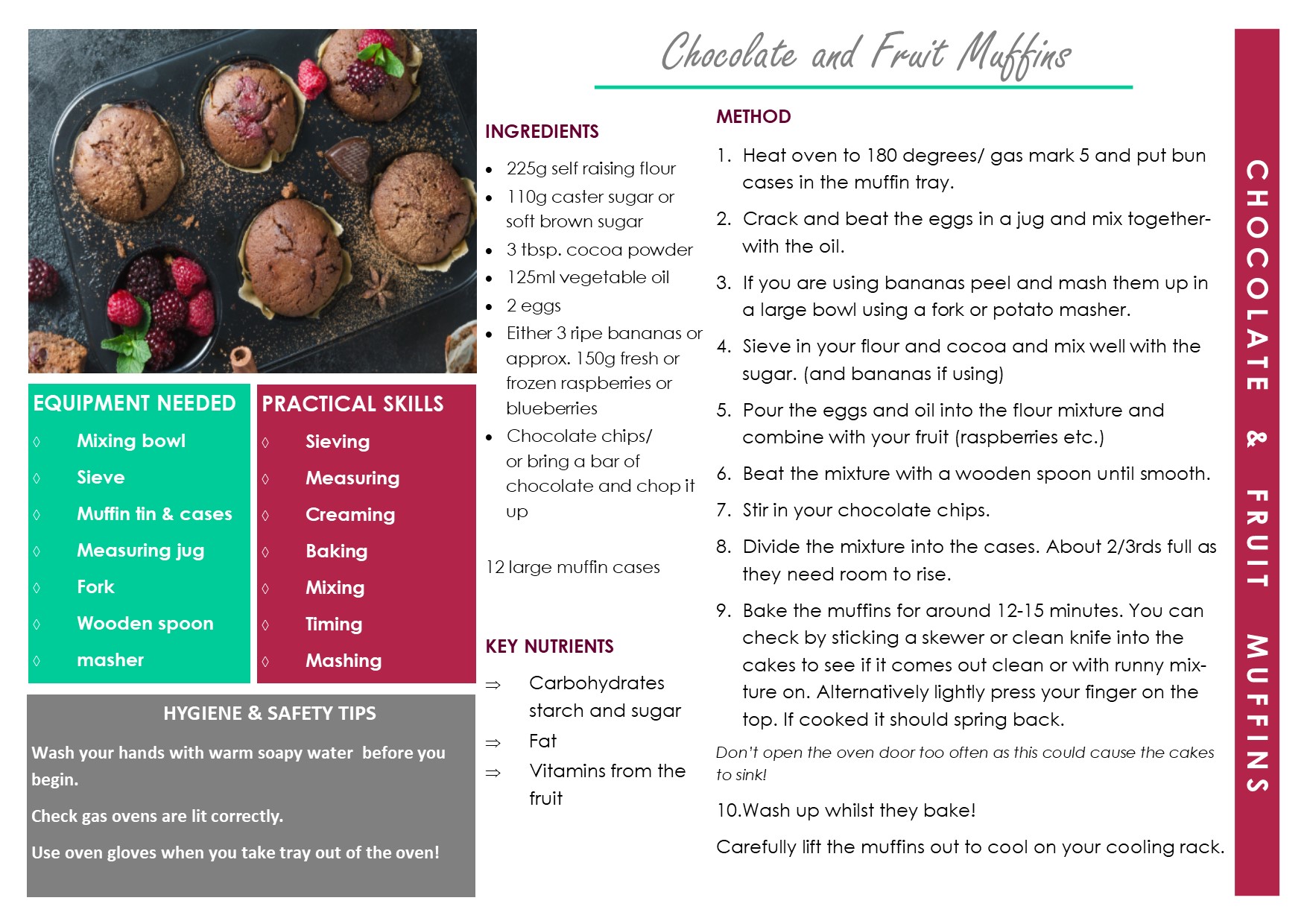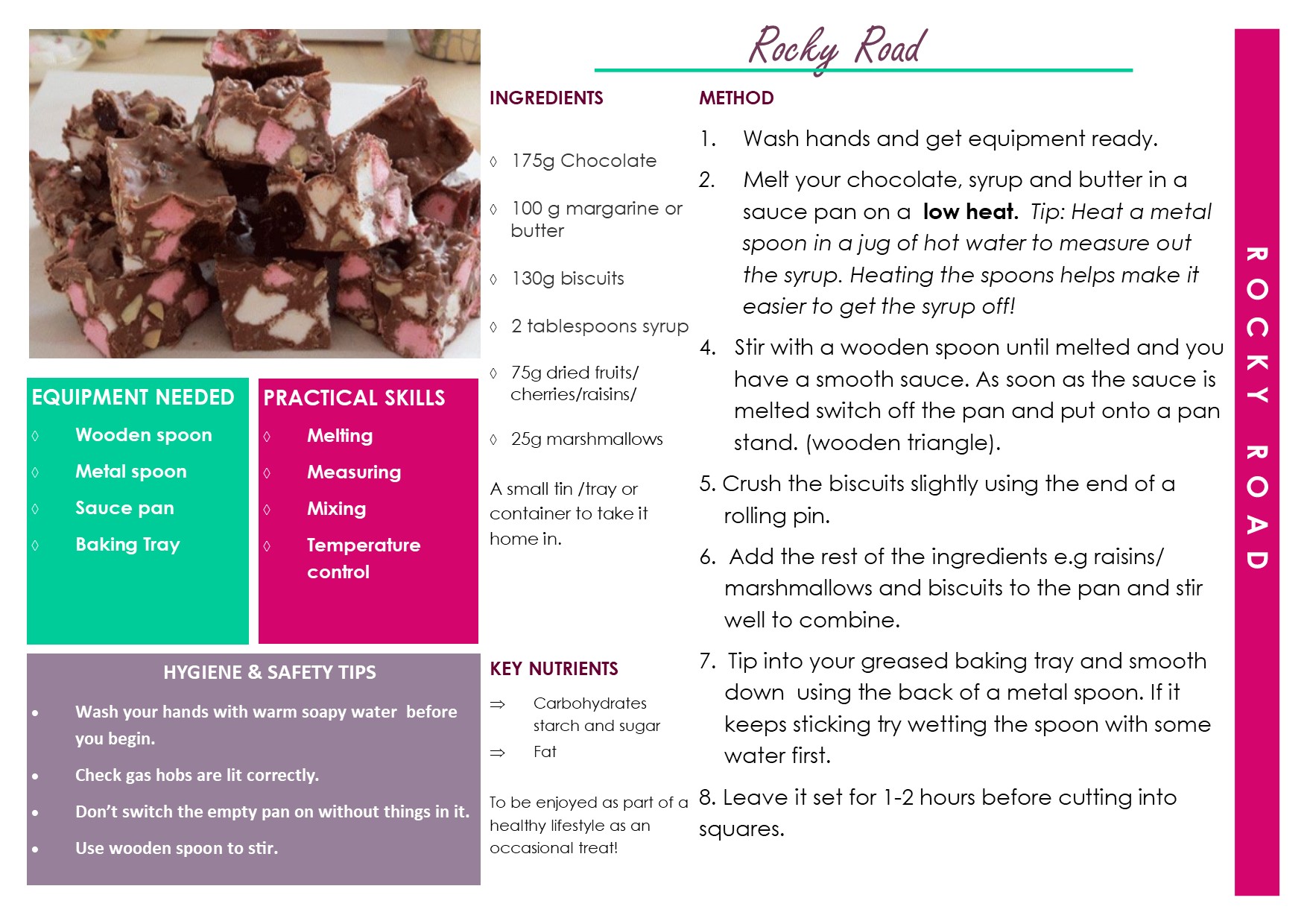 Year 9 Ingredients List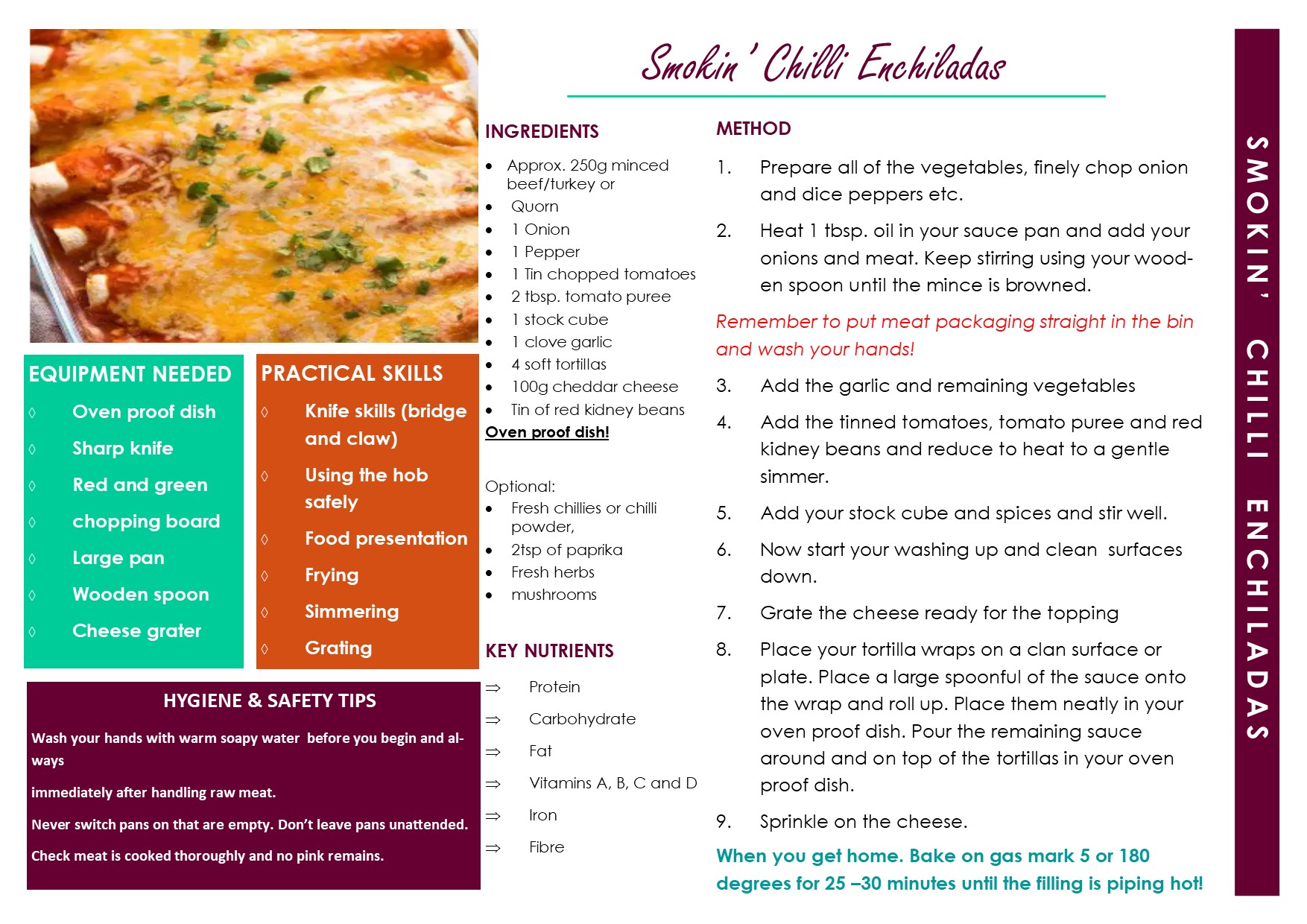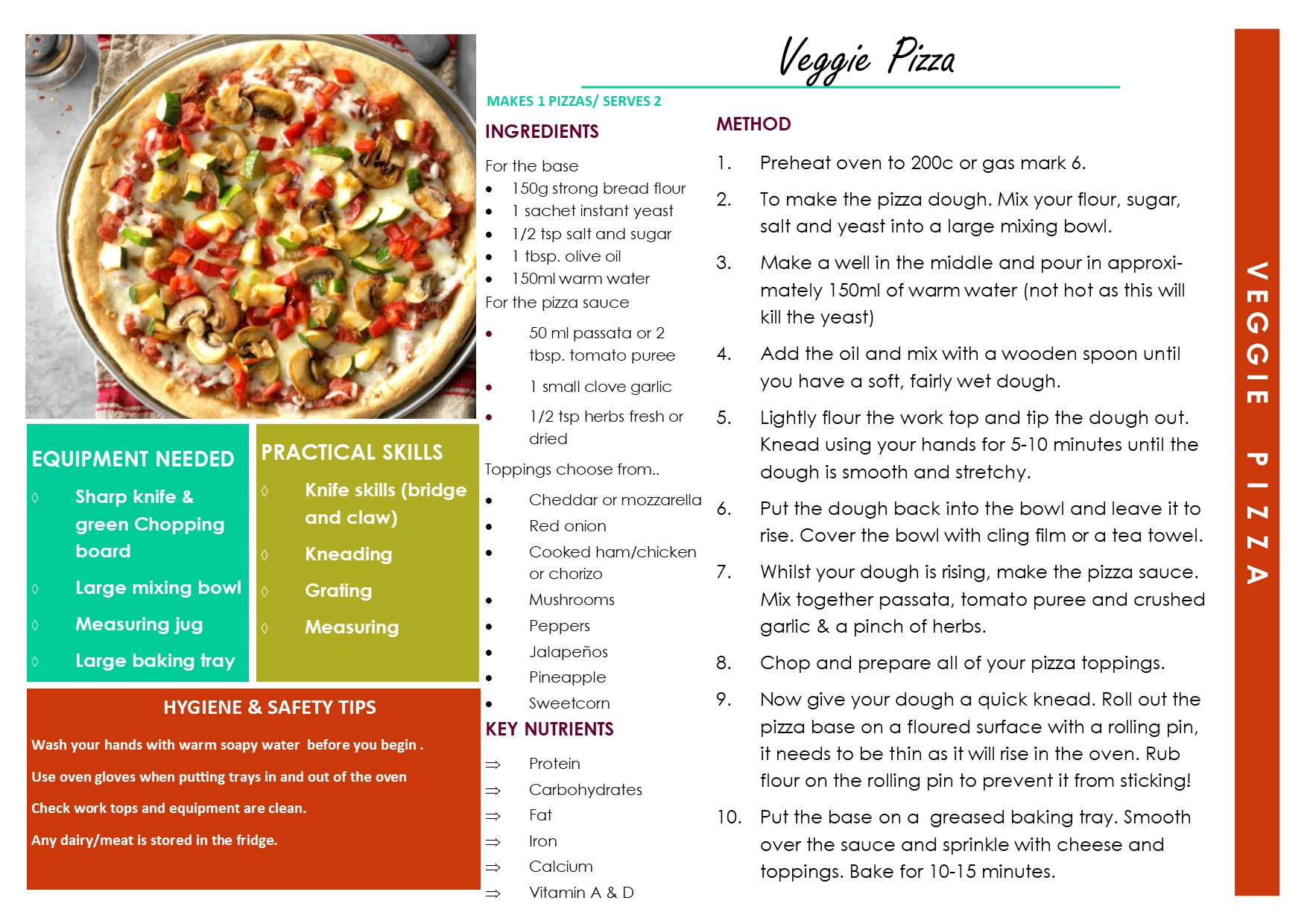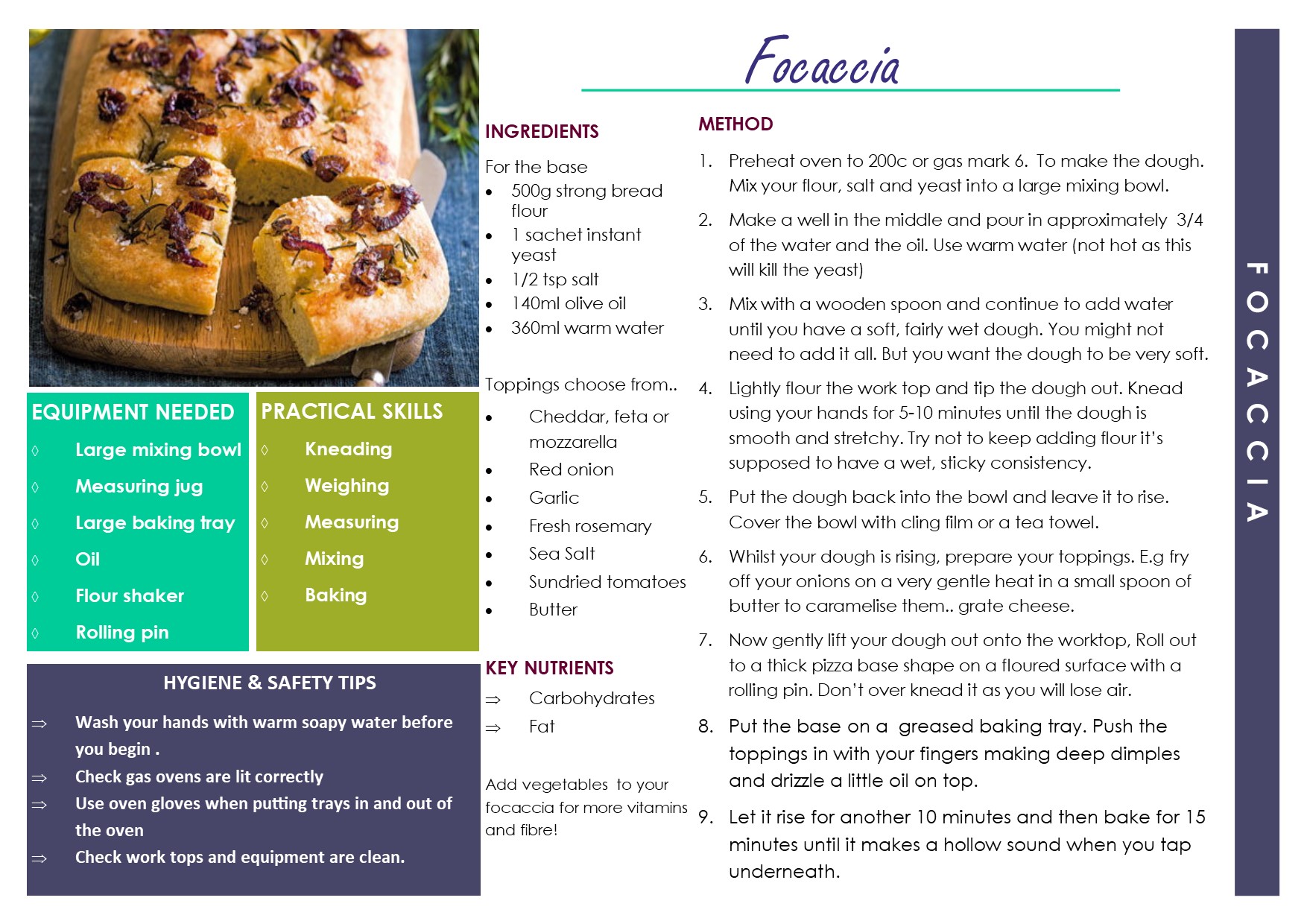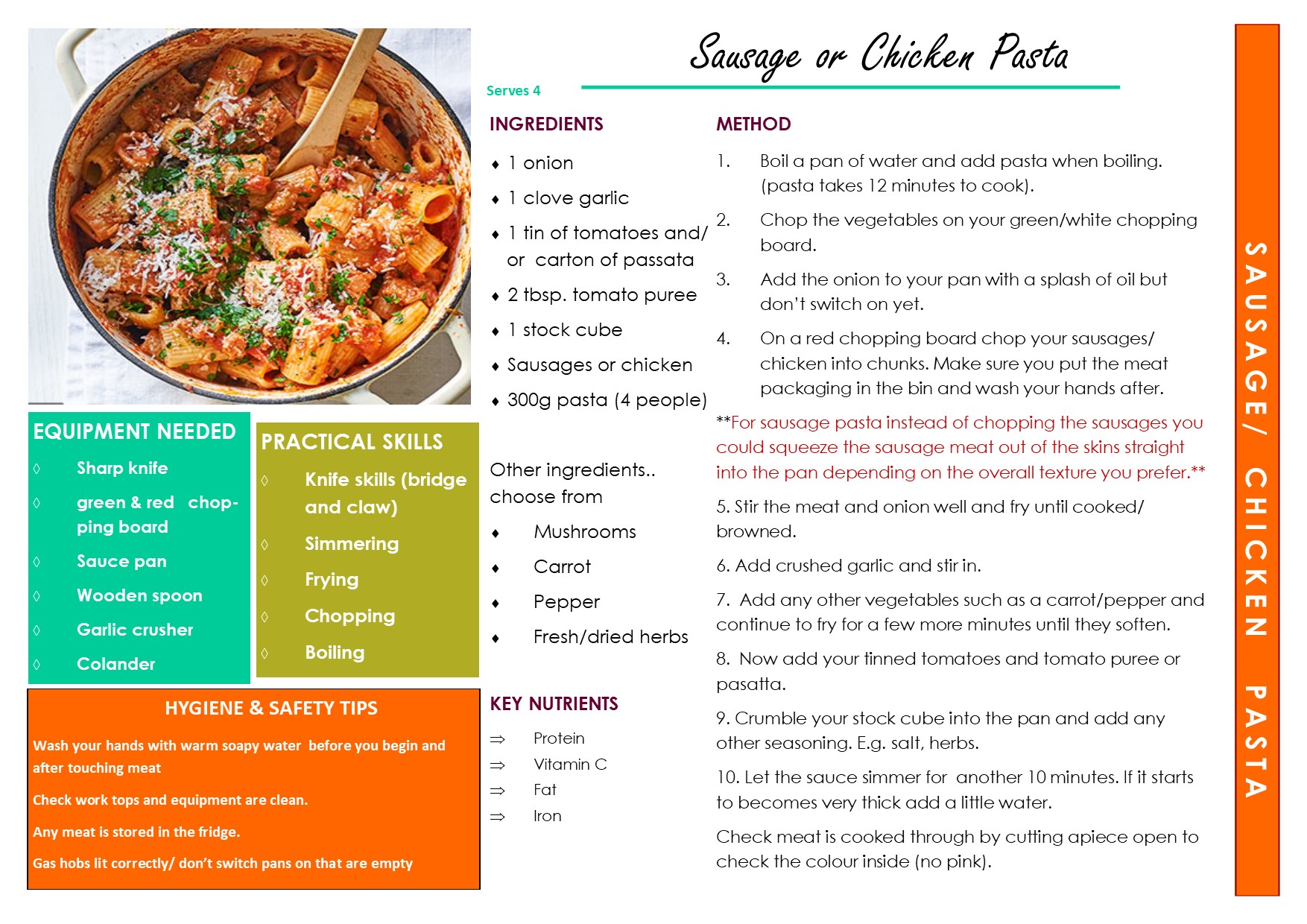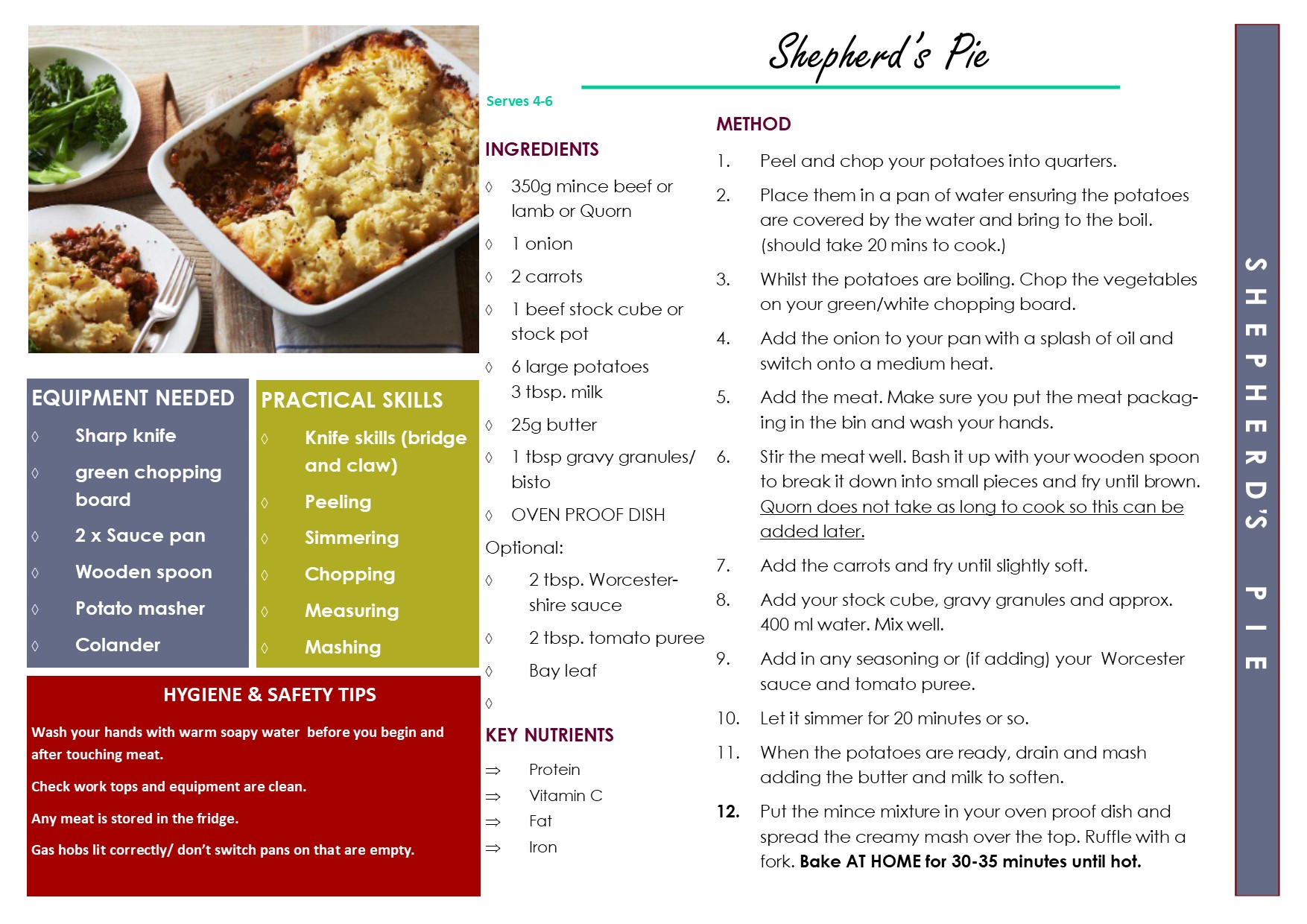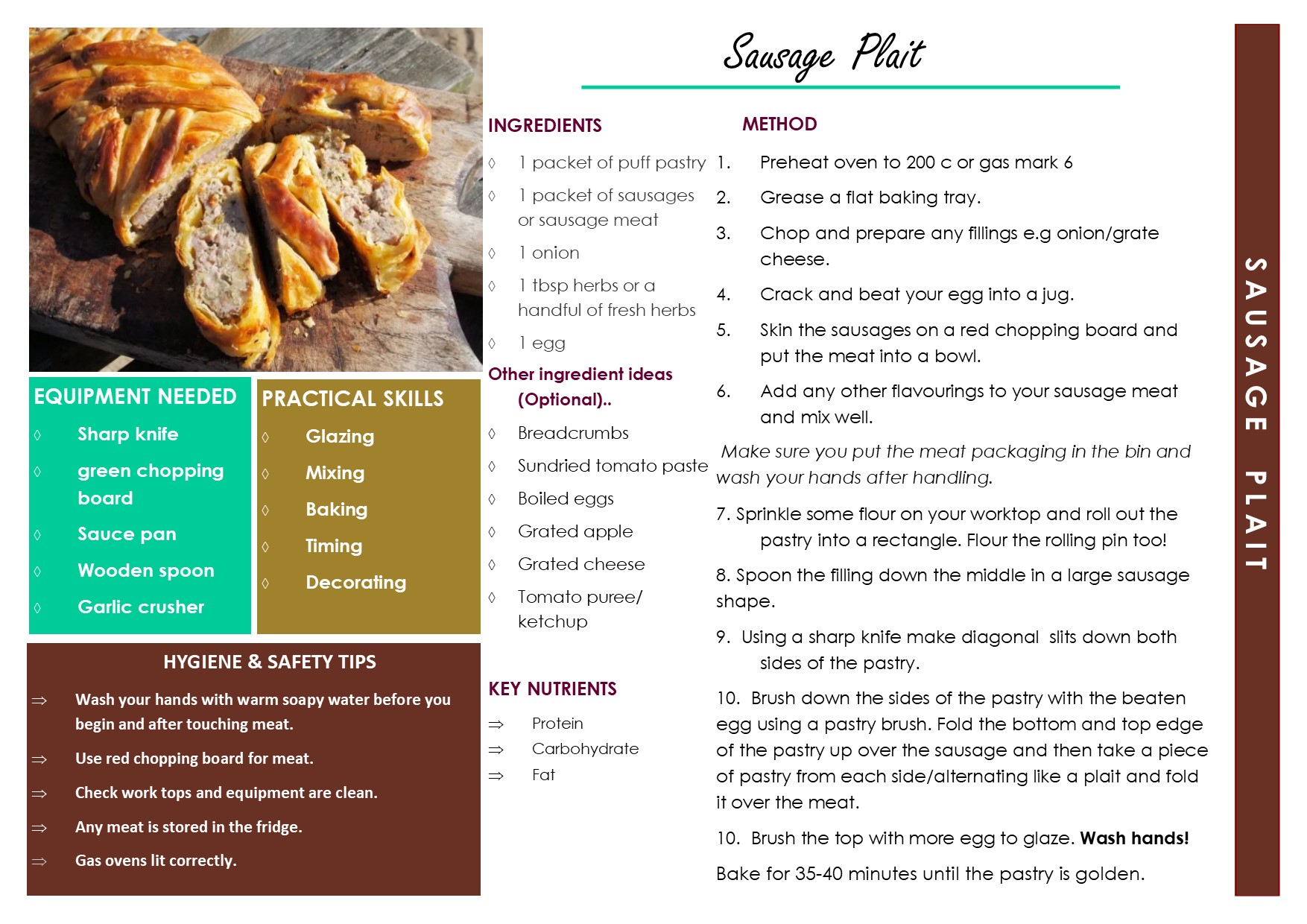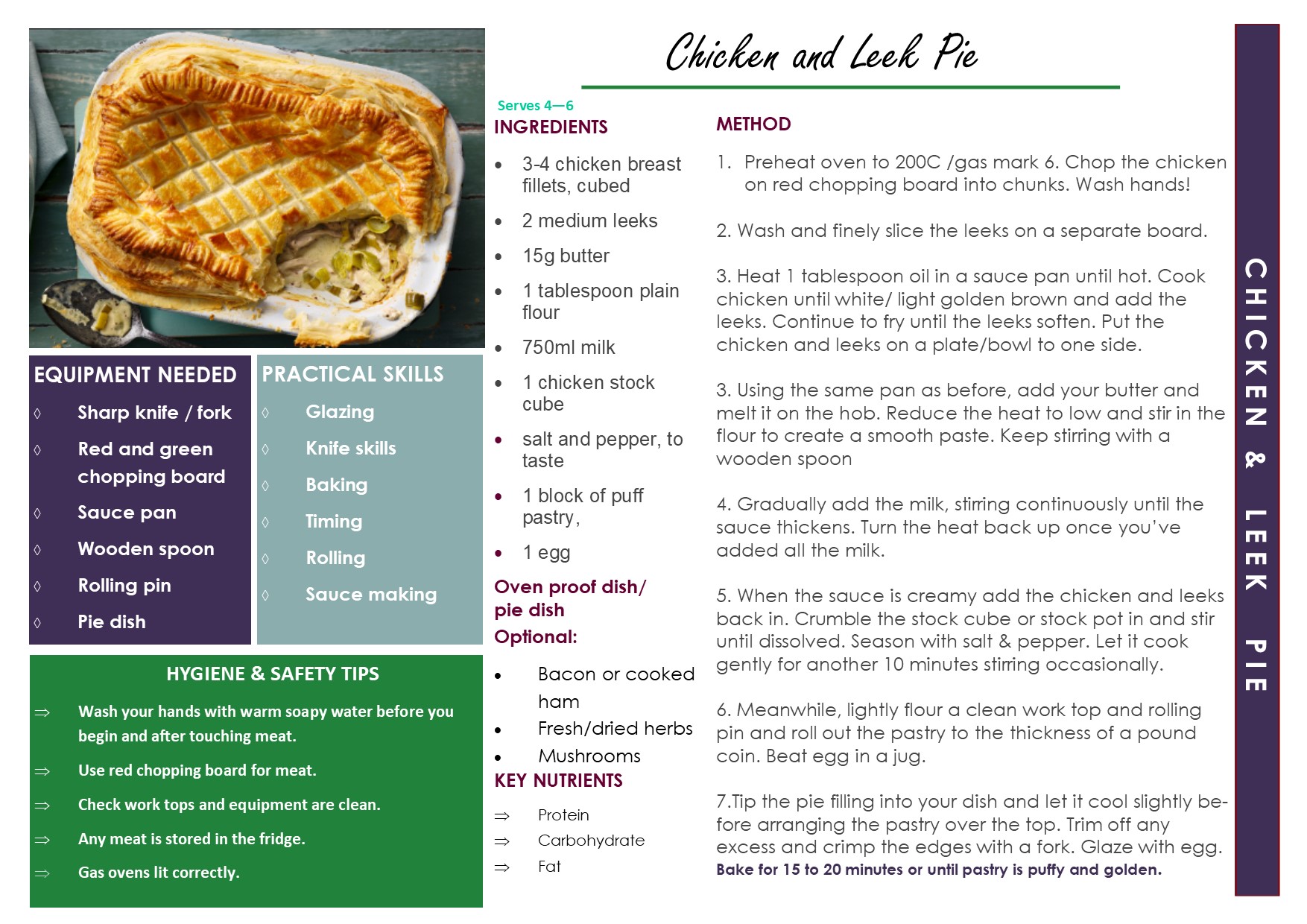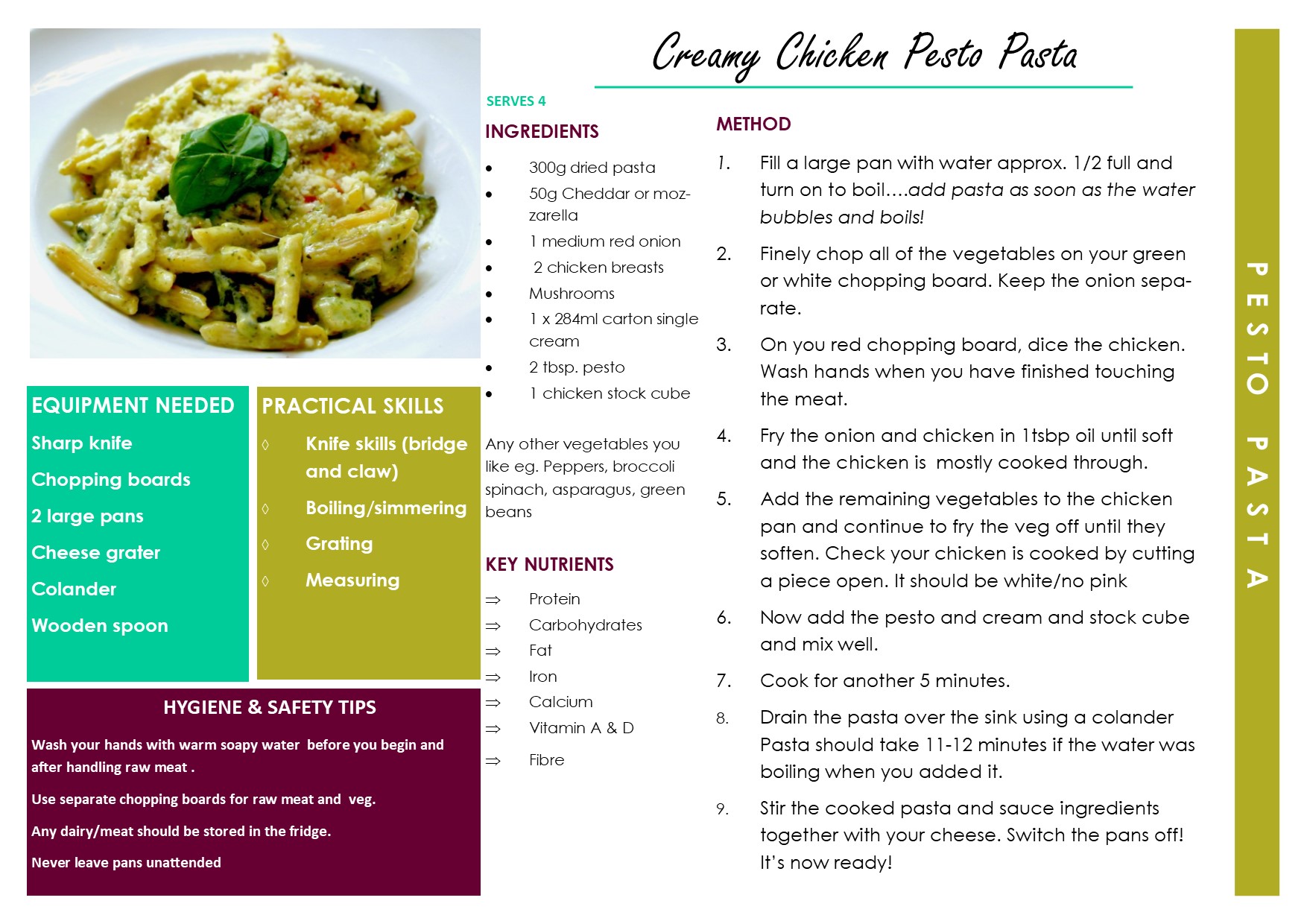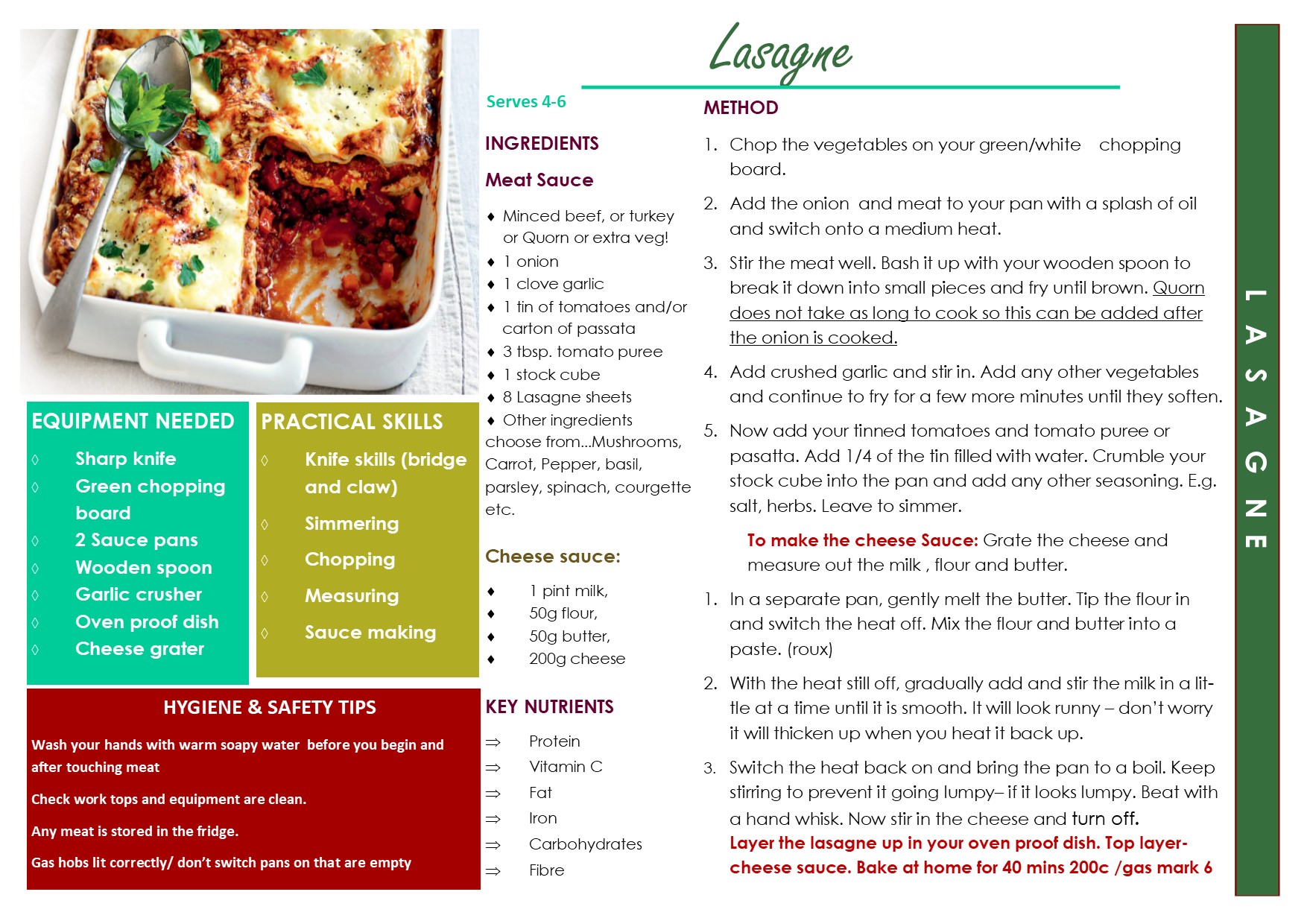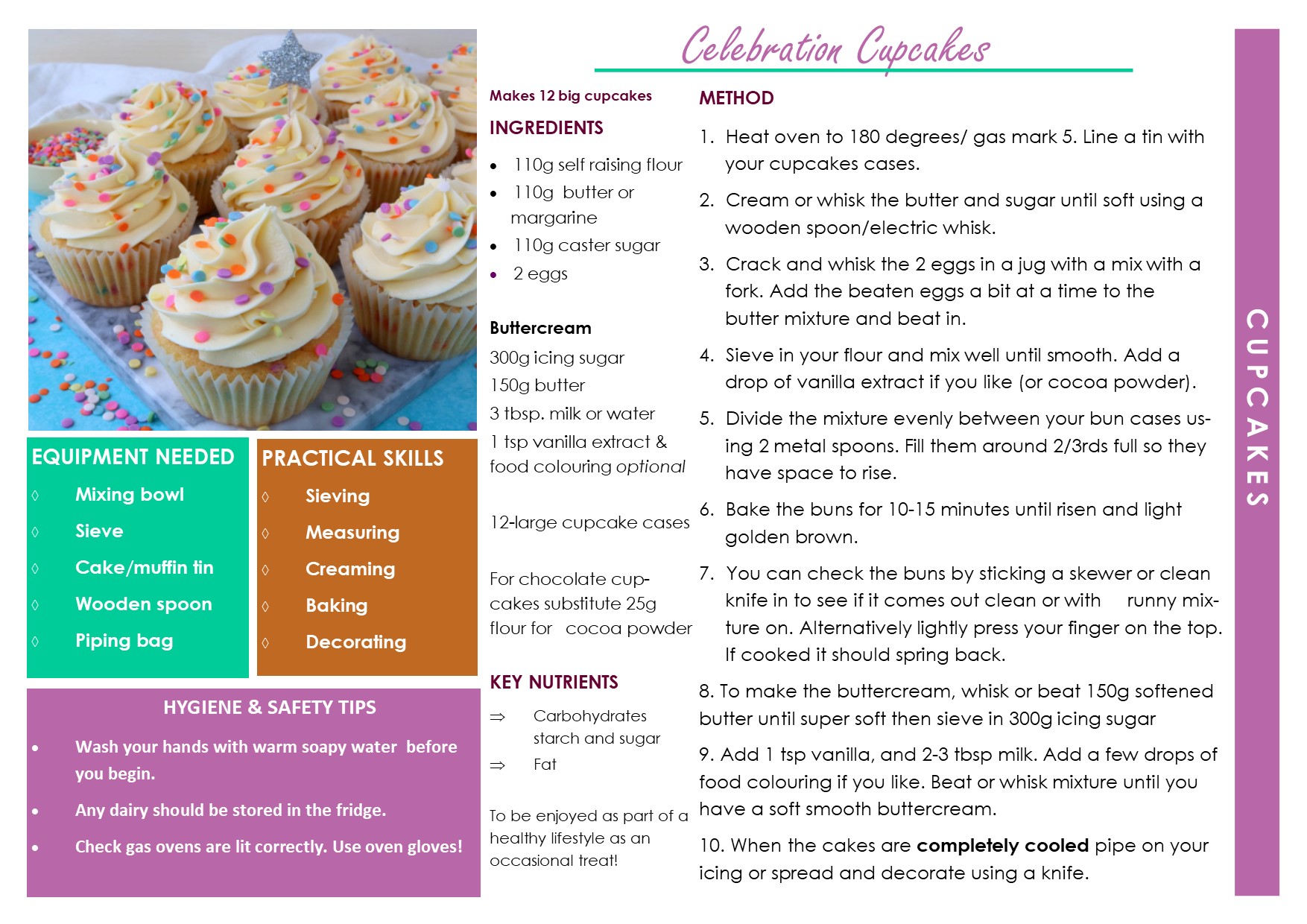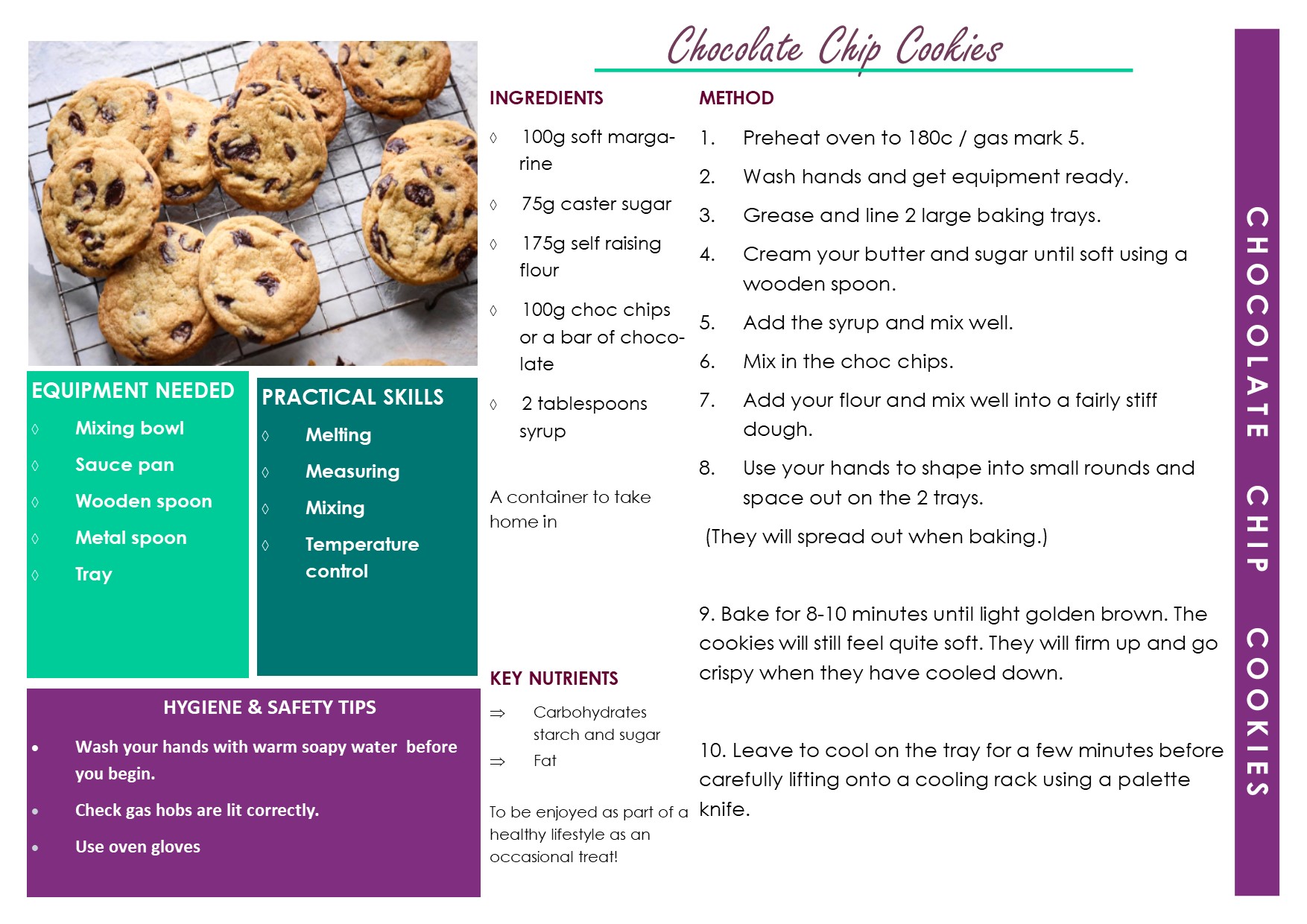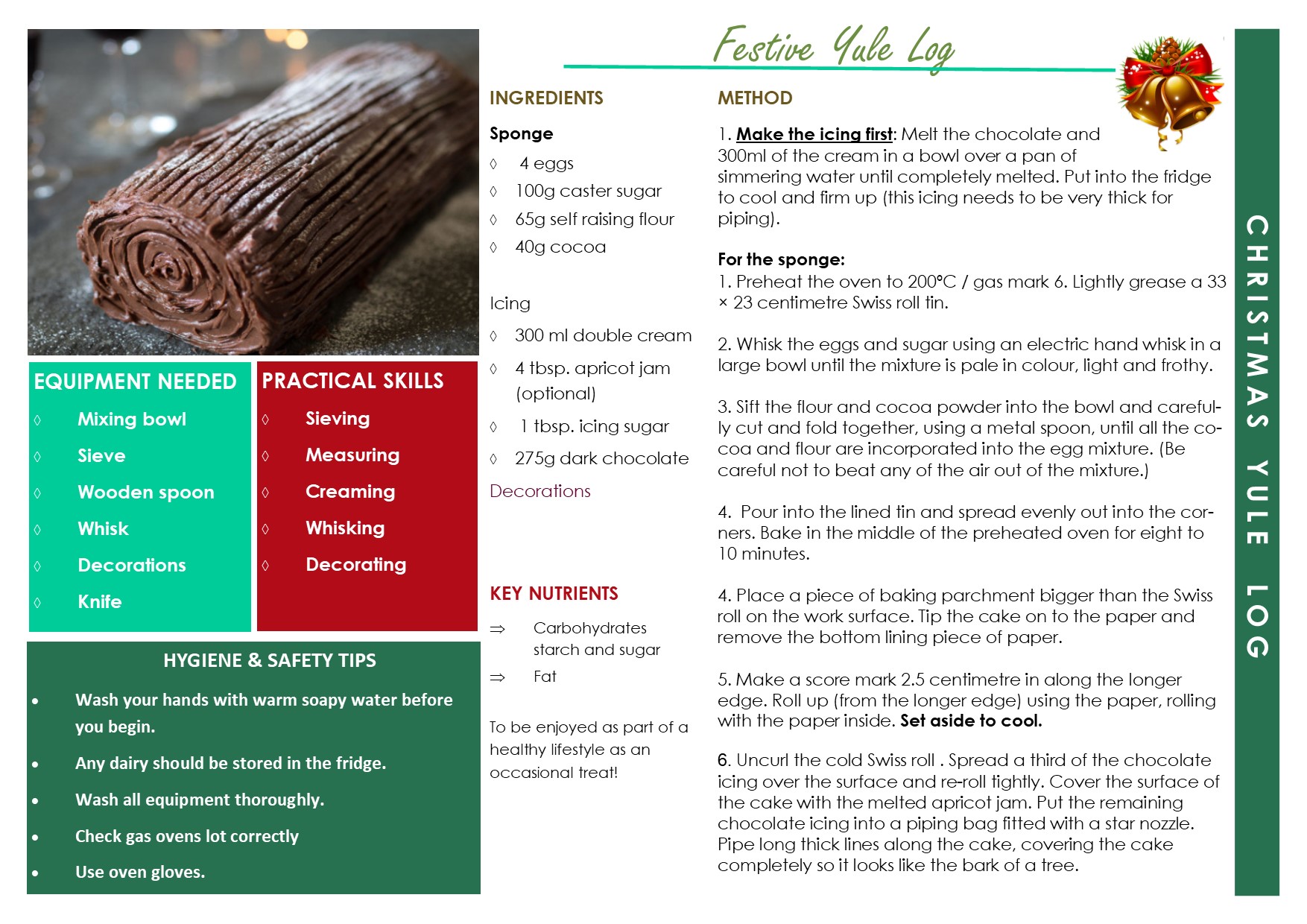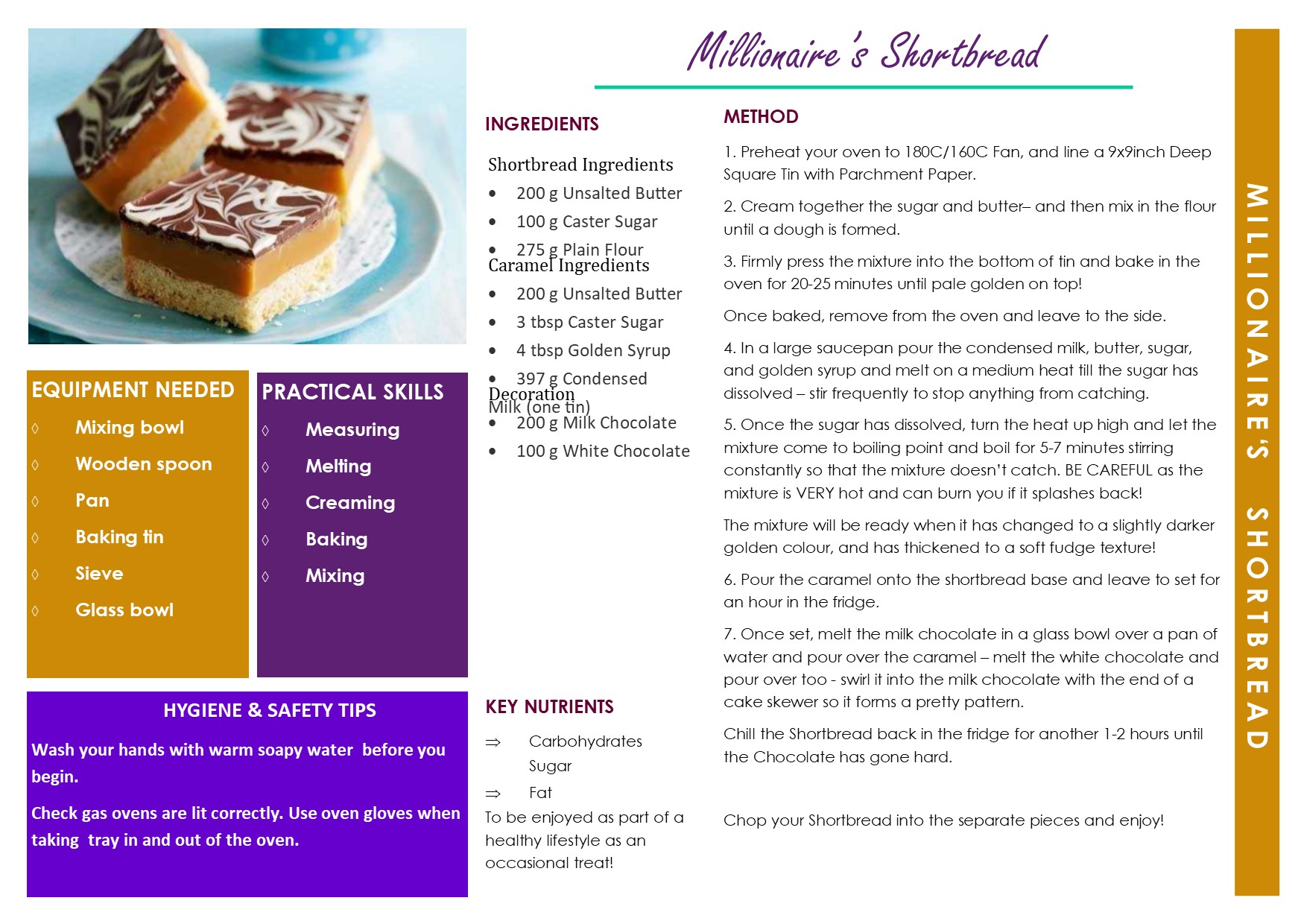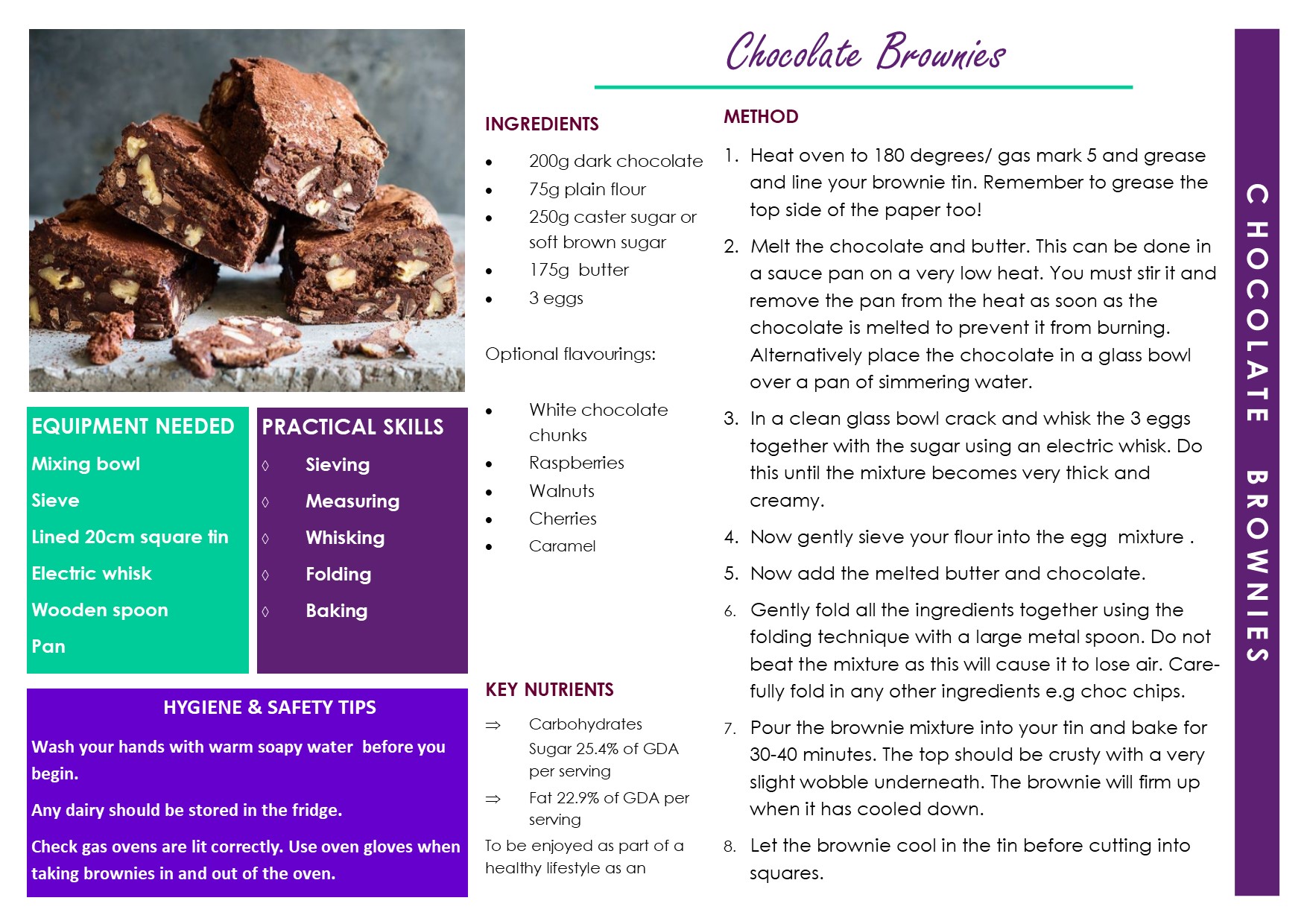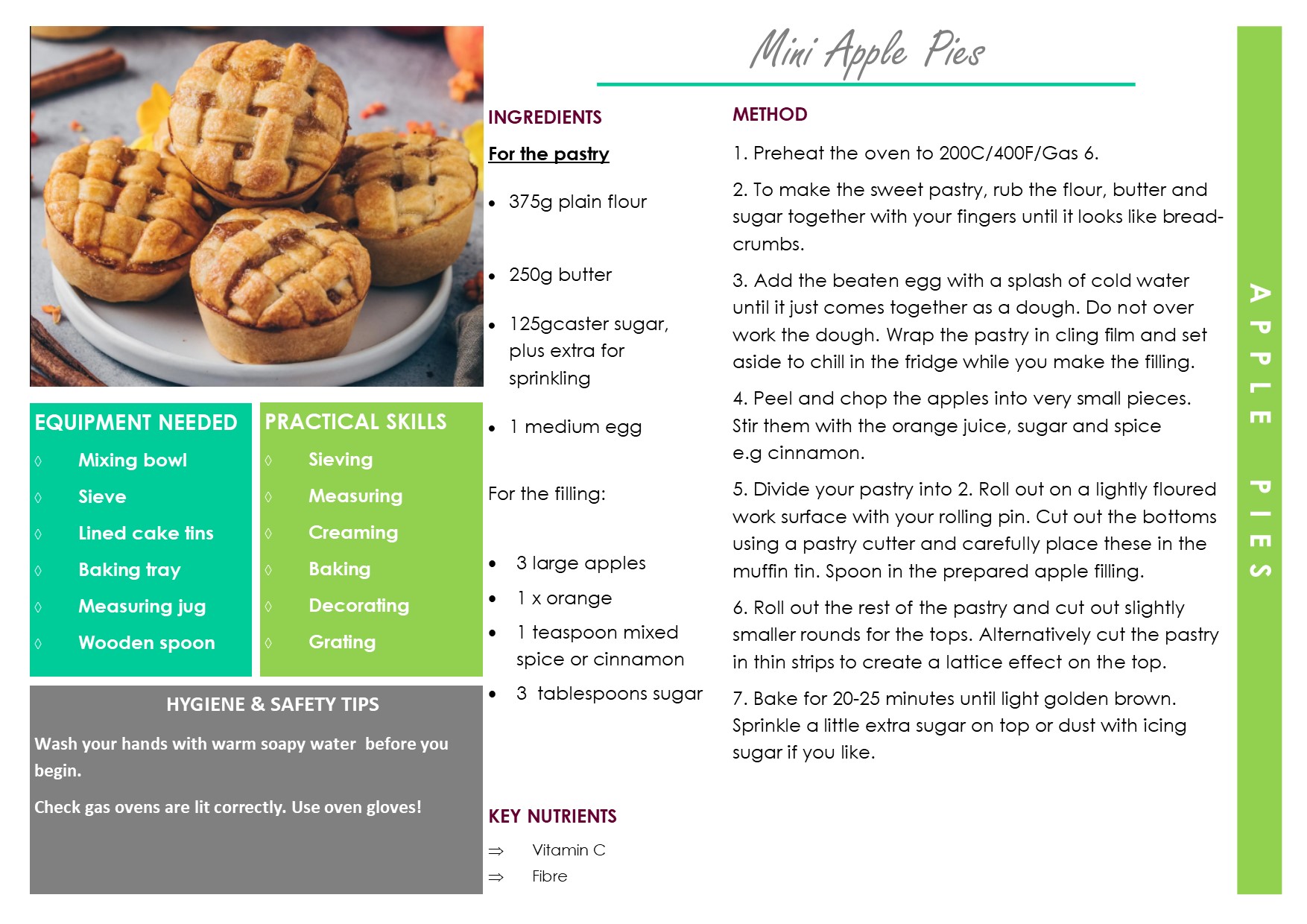 Key Stage 4
LEVEL 1/2 IN HOSPITALITY & CATERING
Why choose Level 1/2 in Hospitality and Catering?
According to the British Hospitality Association, hospitality and catering is Britain's fourth largest industry and accounts for around 10% of the total workforce. Since 2010, over 25% of all new jobs have been within the hospitality and catering sector with the majority of new roles falling within
the 18-24 age groups. The ability to plan, prepare and present food is an essential skill within the hospitality and catering industry. The WJEC Vocational Award in Hospitality and Catering equips you with theoretical knowledge about the industry as well as enabling you to develop practical skills in planning, preparing and cooking a variety of dishes. Even if you don't plan to have a career within hospitality and catering you will learn many transferable, essential life skills.
What skills will I develop?
You will develop food preparation and cooking skills as well as transferable skills of problem solving, organisation and time management, planning and communication.
What will I study?
Unit 1: Hospitality and catering industry: You will focus on learning about different types of providers, legislation, food safety and the roles and responsibilities within the sector.
Unit 2: Hospitality and catering in action: You will develop practical skills for planning, preparing, cooking and presenting nutritional dishes to meet specific client's needs.
How will I be assessed?
Level 1/2 in Hospitality and Catering is externally and internally assessed.
Unit 1 The Hospitality and catering industry: is assessed through a written examination which is 90 minutes in length and is worth 40% of qualification. You can either taken on-screen or as a written paper.
Unit 2 is worth 60% of qualification
Hospitality and catering in action: is assessed through a Non-examination assessment task (NEA) controlled assessment which will be completed under controlled conditions, marked by your teacher, externally moderated. This will allow you to showcase the food preparation skills you have developed through your practical lessons.
9 hours will be allocated for this assessment
It will be marked as Level 1 Pass, Level 2 Pass, Merit or Distinction.
After completing the WJEC Vocational Award in Hospitality and Catering you may be interested in progressing to other qualifications relevant to working in the sector, such as: WJEC Level 3 Applied Certificate/Diploma in Food Science and Nutrition Level 2/Level 3 Diplomas in Hospitality and Catering Level 2/Level 3 Diplomas in Professional Cooking Level 3 Diploma in Hospitality and Tourism Management.