First Lego League - Estonian Open International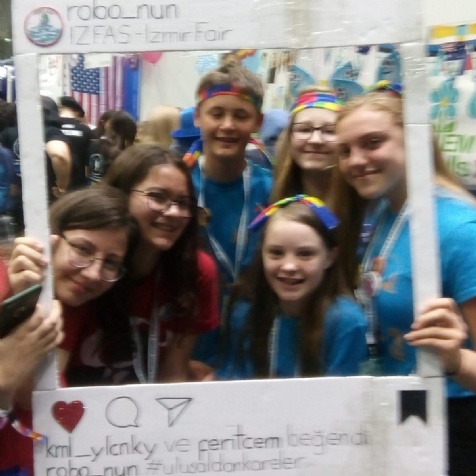 Students and staff from Buxton Community School have arrived safely in Estonia for the First Lego League - Estonian Open International!
Excitement has been building for weeks in school with the countdown to the Lego Competition in Estonia. Ben Ashmore, Ellie Bagshaw, Ellenor Turner,Thomas Etches, Grace Critchlow, Millie Rose Rabbits, Natasha Birch, Jacob Lumbert and Esther Buston have travelled to Estonia with Mrs Flint, Mrs Carr, Mr Lydford and Archie as well as some enthusiastic support from parents who have joined them. Chris Evans even gave the team a plug on his Radio 2 show on their way to the airport.
The students designed their team t shirts and sweatshirts and they have some other fantastic outfits to wear at the competition. The organisers held a friendship party on the first evening for the students to get together with the teams from other countries.
Further photographs will be posted on our website and we will keep you updated as the competition progresses!
Good Luck Buxton Community School Lego Team!!!