Estonia a great success!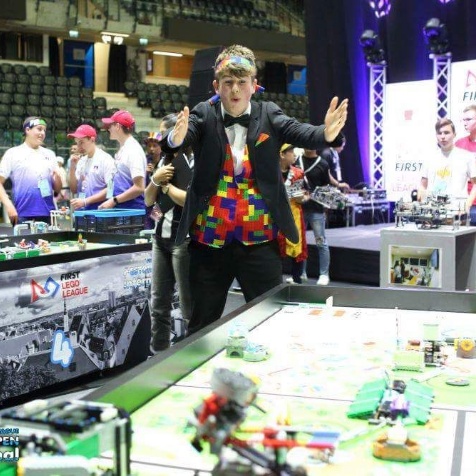 BCS First Lego League Robotics Team enjoy a successful and memorable trip to Estonia
Ten students from Buxton Community School recently returned from Estonia having taken part in the International final of the First Lego League Robotics championships. This is a STEM project and is like a combination of a computer programming/engineering competition, The Apprentice (where they have to solve a real world problem, amongst other challenges) and Dragons' Den (whereby they have to pitch their ideas to a panel of experts).
The students earned their place as one of 100 teams (only 5 from the United Kingdom) out of 35,000 from all over the world who originally entered. This is a massive achievement!
Present in Estonia were teams from as far as; Peru, Australia, Korea, China, Japan, India, Malaysia, the Americas as well as number of other international countries and a variety from Europe. The BCS students positively revelled in interacting with other students from this wide range of countries and cultures.
The competition ran over three days and was broadcast live on YouTube. The Buxton robot performed well and finished in the top half of the table. The team also finished in the top 5 for the Referee's Trophy! The feedback for the team's Core Values was 'exemplary'.
The students and staff had the most amazing time which they will never forget. As an antidote to the tension of the competition, the group visited the incredibly interesting Seaplane Harbour Museum, had a day in the wonderful Tallinn zoo and before coming home, took in the beautiful architecture of the Old Town and had the chance to visit a traditional market and shops.
We would like to say a huge thank you to all our sponsors who enabled this trip to take place. Thank you also to the gang of enthusiastic parents who assisted with fund-raising – some even flew to Estonia to support the children.
If you would like to know more about the First Lego League, please contact Julie Carr at school.