Sixth Form Quiz Night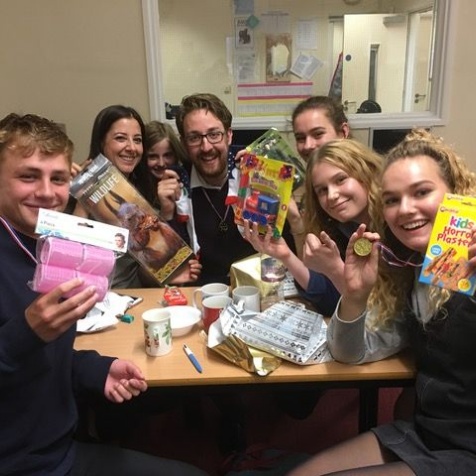 The 'Sixth Form Quiz Night' is back on the calendar!
The 'Sixth Form Quiz Night' is a great social event which is held after school and the first quiz this term was really well attended by students and staff who made up teams of six people packed into the study centre. Competition was fierce throughout the evening with teams battling for the medal honours and fabulous prizes.
Congratulations go to the winning team members: Lucy Dearden, Xanthe Kennedy, Eve Johnson and Dan Taylor supported by Mrs Warrington (and Ava) and Mr Smith.
Our thanks go to Leo Dearden our entertaining Quizmaster and to Mrs Cruse for all the refreshments provided.