Deputy Head Retires after 32 years teaching in Buxton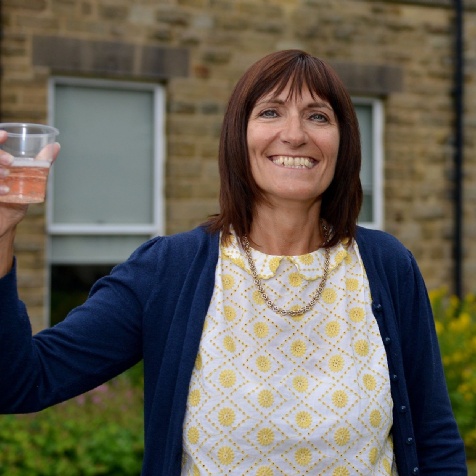 BCS Deputy Head retires after 32 years of loyal service.
Mrs Glenda Hunter, who was appointed as Deputy Head of Buxton Community School when it was first formed in 1990, has retired after 34 years of teaching (32 of which were in Buxton!)
Mrs Hunter's first job was as a history teacher in Shirebrook, a mining village outside of Mansfield. She was there at the time of the miner's strike, when Arthur Scargill went against Margaret Thatcher in a bid to save the mining industry in this country.
In 1986 she moved to Buxton as Head of History at the Girls' School and remained working in Buxton schools for the rest of her career. Mrs Hunter said "Teaching has changed beyond recognition – from the days of blackboard and chalk. We now take video clips and technology for granted in making lessons so much more interesting. Teaching is a vocation that comes with the most amazing rewards and sense of deep satisfaction. It has been an absolute privilege to teach in this wonderful town for so many years and to have taught alongside so many special people. For several years I have had new students coming to me with smiling faces, saying 'you used to teach my mum or dad' - I'm leaving now before anyone says you used to teach my Grandad'.
The school celebrated with Mrs Hunter by giving her a garden party which was attended by current and past colleagues, family and friends.
Mrs Hunter is a very special lady, leader, teacher and colleague and she will be hugely missed by the students and staff of our school. Mr Yates added 'Mrs Hunter has been at the heart of so much that is good about Buxton Community School for well over 30 years. She has fundamentally made a difference to so many families in the town and improved the futures lives of literally thousands of young people. I would like to wish her a very long and happy retirement on behalf of all the students, parents and families she has worked so hard for over her time with the school. On a personal note, I really will miss working with my colleague and friend who has been a source of constant support since I joined the school.'
Pictures by the Buxton Advertiser.