GCSE RESULTS 2018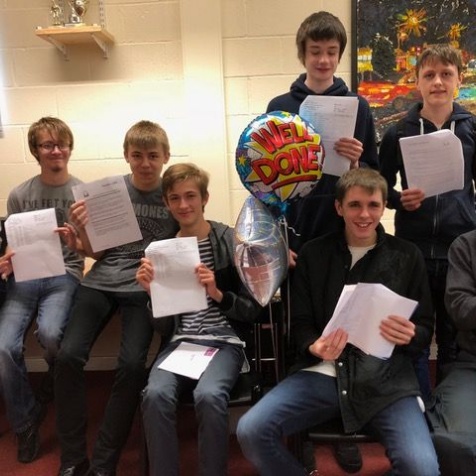 Buxton Community School students celebrate GCSE exam success!
It was a hugely enjoyable morning at Buxton Community School where we celebrated some exceptional individual and collective performances from our GCSE students.
There were many outstanding individual performances with an exceptional number of results at the new top grade 9 in History, English and Science. Outstanding performances of note came from Elfi Cheetham, Connie Vipulis, Lucia Holmes, Alexander Stainer, Rhiannon Lewis, Charlie Hillier, Aalish Atkinson, Kai Gilbride, Will Tighe and Amy Sheppard.
Others such as Jack Edwards, Nicole Atkinson, Fraser Masterson, Luke Buivids, Lucy Stutz and Emily Efstathiou made exceptional progress during their time in school.
There are so many students we can be proud of at a time when examinations have been through so much change and the bar for success has been raised across the system. As a school, we continue to deliver the highest quality education to our young people and as a result they are enjoying real success.
The hard work and commitment the students and staff have shown has paid off. These students are the first to take the new tougher GCSE courses with numerical grades from 1-9 rather than the old style letter grades. The students and staff met the challenge with professionalism and confidence and as a result our students are leaving Year 11 with very positive outcomes.
A significant number of students are staying with us to study at our Sixth Form and others are moving into the world of work. They have all gained the skills and qualifications they need to build a successful future.
It has been a very successful year in terms of results for our GCSE and A-level students at Buxton Community School and we are very proud of each and every one of them. They really could not have worked any harder and wherever they go, they leave with our best wishes. We are so excited to see what they will achieve in the future!