Thank you to all who attended our Open Evening!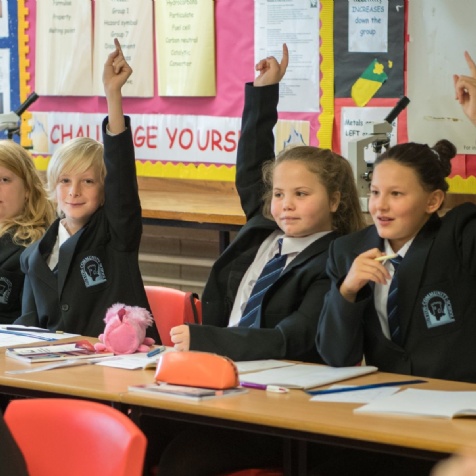 What a fabulous evening we had in school last night meeting our prospective students and their parents!
In true Buxton style 'Storm Ali' descended over the area yesterday and despite the absolutely appalling weather we were thrilled to see so many youngsters with their parents at our Open Evening event.
There were so many activities taking place across the school in all our departments and it was lovely to see the children joining in.
If you have any further questions or wish to speak to a member of staff following the evening, please do not hesitate to contact us and we will be happy to help.
Year 6 to Year 7 Transition Co-ordinators: Mr Gary Wentworth & Miss Annika Hall (Contact)
Director of Progress Year 7: Charlie Holman (Contact)
If you were unable to attend the Open Evening this is a reminder that we do offer tours of the school to provide prospective students and their parents with the opportunity to look around the school during a normal working day.
The tour of the school is led by the Headteacher or members of the Senior Leadership Team. There will be plenty of opportunity for staff to answer any questions you may have.
You will need to book in advance to arrange your visit to the school and this can be done by contacting Sandi Flint, Headteacher's PA on 01298 212161 or by email to sandi.flint@buxton.derbyshire.sch.uk