Yasmin Graf is Combat League Champion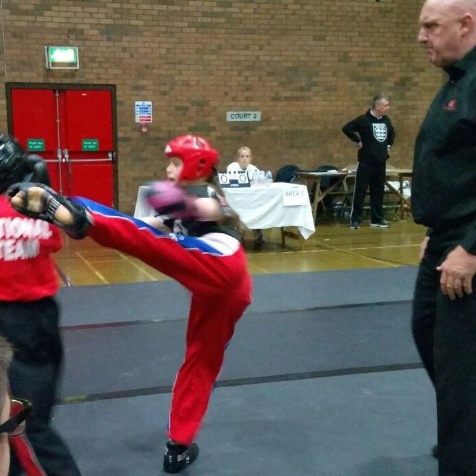 Yasmin Graf competes at the Combat League finals in Manchester
On Saturday 30th September Year 7 student Yasmin Graf competed at the Combat League Finals in Manchester.
Yasmin fought in the Light Continuous Girls open weight category, defending her previous title and won all her fights - winning gold to become Combat League Champion 2017!
As an extra, she also competed in Girls Open Weight Points fighting, where she fought her way to third place. Although not her normal discipline this is something Yasmin wants to develop for the future.
We wish Yasmin the very best of luck the WKKC World Qualifiers in February 2018. Having qualified earlier in the year, she will also be fighting at Irish Open International Championships in Dublin.