Our Boccia students are amazing!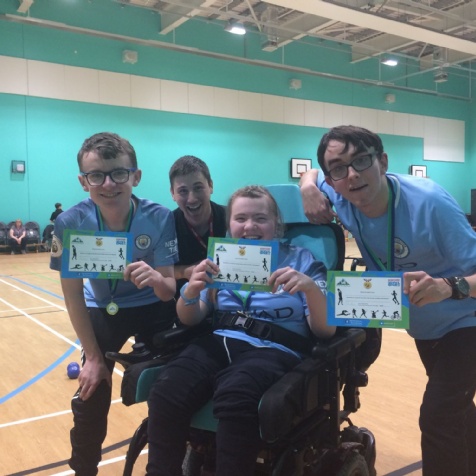 Please read below the students' account of their recent Boccia tournament. Well done you three!!!
On the way to the tournament we were all apprehensive but we listened to music to prepare and relax. When we got there we saw extra teams arrive and we knew that we had to step up our game as our concentration was really going to be tested.
We played many teams with different results, some we lost and others we won and we thought we were down and out. The afternoon carried on like this . You can't always know where you are on the results table as other points are given out as well as actually winning games. We got through to the days final and played 3 matches - it was very close as we drew and had to play a very quick sudden death game, which WE WON!!
We are going to be invited to the regional finals - we can't wait!!
Maddie, Alex and Stu.