Year 11 2019 Prom is a great success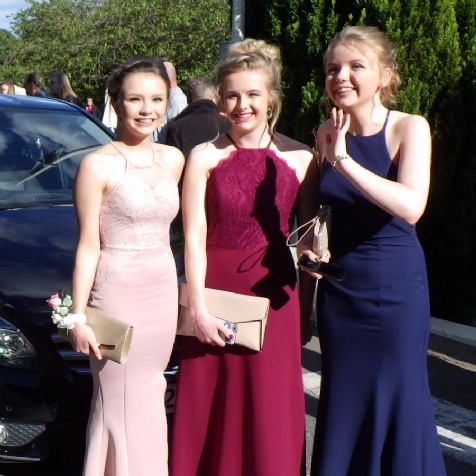 Glorious weather the icing on the cake for a wonderful event.
Friday 21st June saw the school and Community turn out in the sunshine to see our wonderful Y11 students arrive for their Prom at the Palace Hotel. The students did not disappoint with the efforts they had gone to and it was wonderful to be able to celebrate the last five years of hard work in such a positive way.
The students enjoyed photos on the lawn before going into the Palace for the main event - a sit down meal followed by dancing the night away!
It was an evening full of fun and good wishes. Special thanks go to Mrs O'Brien, Mr Smith and Mrs Birken for all the organisation and to all the staff who helped with and supported the event. Congratulations to Carl Dranfield and Lauren Withey on becoming the Prom King and Prom Queen.
We look forward to seeing many of the Y11s again in Sixth Form and to those who are leaving us for other plans, we wish them the very best of luck!
(Further pictures will be posted on the photo gallery section in due course.)