Thinking of joining our Sixth Form?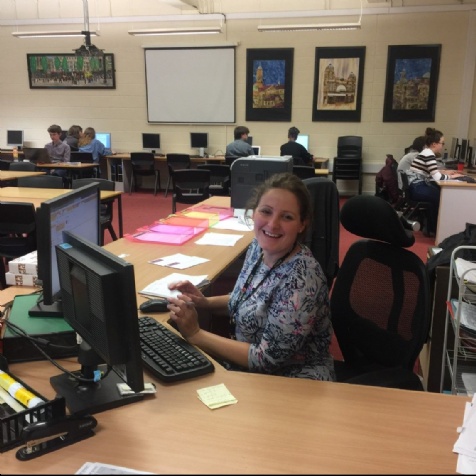 Meet Mrs Becky Hall our Learning Advisor based in the Study Centre for Sixth Form students.
Our Sixth Form students have a dedicated area in school known as the 'Study Centre' which is fully equipped to enable them to work quietly during free periods when they are not classroom based.
Mrs Hall is an integral part of the Sixth Form team and she works directly with the students supporting them with a wide range of topics such as UCAS applications, extended projects, essay writing, revision guidance and most importantly pastoral care when required.
Please come and chat to Mrs Hall tomorrow at our Open Evening- she will be able to answer lots of your questions about 'Sixth Form Life at BCS!'