Important Road Safety Message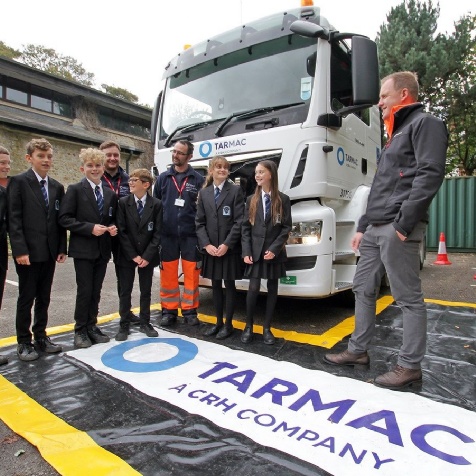 Tarmac visit BCS to deliver an important road safety lesson
As part of our PHSE 1 Day, some of our Year 7 students received a powerful lesson on road safety by staff from Tarmac.
Bringing a truck cab onto our site, they talked to students about the importance of being aware of your surroundings and being seen. They also had a practical demonstration of a lorry driver's blind spots – a lesson that surprised many of them. The message was: 'if you can't see the driver, he can't see you.'
We are very grateful to Tarmac for helping us support our students to stay safe.