Staff -v- Sixth Form Basketball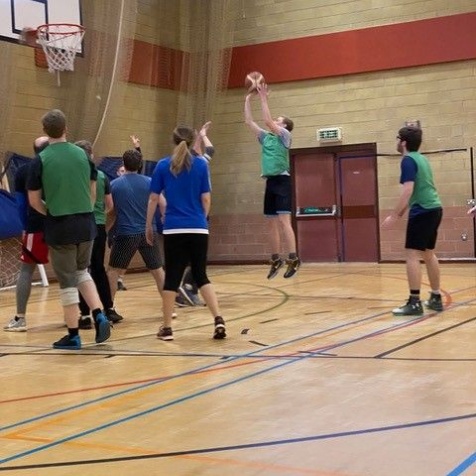 Basket game a great success!
Huge congratulations to Y12 student Tom Broadley for not only organising the highly enjoyable staff -v- student basketball game but for being a charming compere throughout.
The score of 21-2 to the sixth formers doesn't really do the staff justice. Although they were thoroughly trounced they did have lots of shots, many of which bounced out of the basket!
Mention must go to Mr Buckley for being a wonderful cheerleader and so impressive with his pom poms!
All funds raised were for the Eco Committee.
We all look forward to the next event.......