Lest we Forget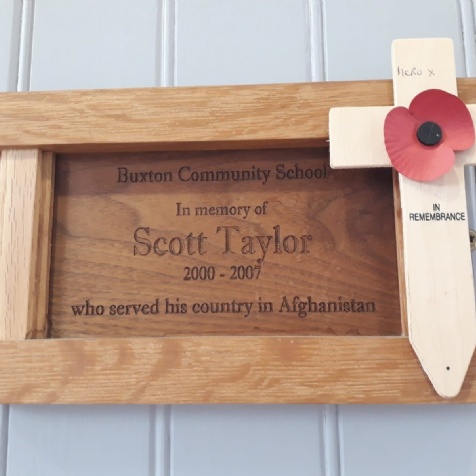 Governors, staff, students and visitors enjoy another lovely Remembrance Assembly
We were once again pleased to host our Remembrance Assembly in our historic Gothic Hall. (See the programme below for details.)
Huge thanks to our fantastic students who took part by doing readings, singing with the choir, coming dressed in their cadet uniforms and to Priya Seward (Y10) for playing the Last Post and Reveille so magnificently.
We are really grateful to our visitors, many of whom are 'old boys' of Buxton College, for joining us on this important occasion.
It is essential for us all to remember the sacrifices those servicemen and women made, and continue to make, to keep our Country safe. We particularly remember the formers students of Buxton College who lost their lives in World War II and Royal Marine Scott Gregory Taylor who made the ultimate sacrifice whilst serving in Afghanistan in 2007.