Raising Awareness for World Mental Health Day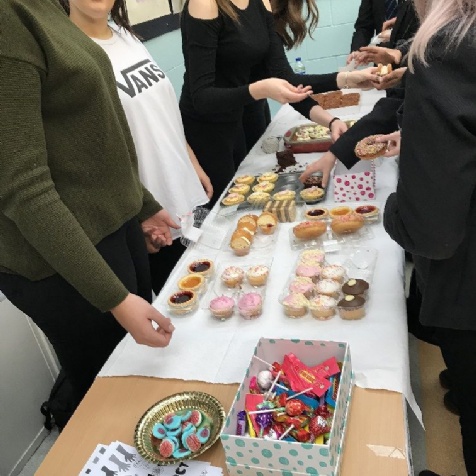 Year 13 Psychology Students Raise Awareness for World Mental Health Day and fundraise at the same time!
Year 13 Psychology Students took the opportunity on World Mental Health Day to have a bake sale and quiz. The sixth formers set up their stall in the lower atrium at break time and students from all year groups were able to have a go at the quiz and buy cakes. The quiz questions were all based on statistics and information around mental health. Each student who visited the stall wrote a positive message on a pirce of bunting to be displayed around school. £72.82 was raised and the money will be donated to Hello Yellow - a charity to support children and young people with mental health issues. Miss Barratt would like to say a huge thank you to the students; Caitlin Richardson, Jess Hurley, Ellie McDonald, Megan Jackson, Fiona Golden, Rhianna Keating, Tom Pendleton, Luke Dawtry, George Bradbury, Carl Bosley and Hattie Sherratt.