Huge thanks to Buxton Sparkles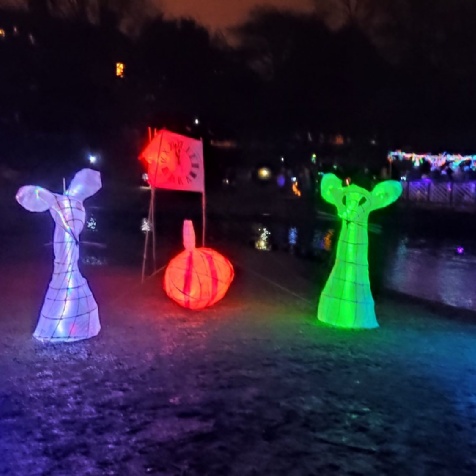 Students learn how to create willow sculptures
Mr Moore, Head of Art, would like to express our thanks to Buxton Sparkles for coming in to teach students how to make willow sculptures.
The students were very proud of their huge mice sculptures which were then lit and formed part of the town's beautiful lantern procession.
Well done to Jude Lutchmiah-Lewis, Tilley McCahill, Rowan Wakefield, Harry Turner, Ben Crispin, Emma-Jane Eltringham, Adam Davies, Grace Munro, Maddy Hazelhurst and Cateyana Chamorro Gormaz.
(For further pictures click on this link http://www.buxton.derbyshire.sch.uk/gallery/?pid=24&gcatid=5&albumid=32 )