BCS students join up with Buxton Town Team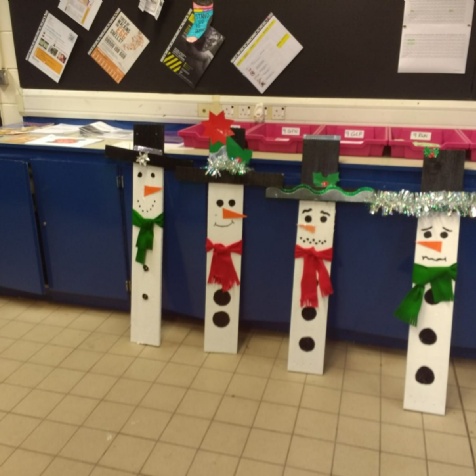 BCS help the Buxton Town Team
Mrs Melville and Mrs Weston worked with a group of students to help with the town's Christmas decorations. As we haven't been able to go out volunteering this year, we brought the Buxton Town Team projects to the students.
We have revamped and decorated 25 of last year's snow men to be put up again around the town; on the railings at the Station , Pavilion Gardens and Sainsburys on the market. The students repainted the pieces and attached new scarves and noses before finally decorating the snowmen's hats.
Thank you to all the students for their hard work and creativity.
Buxton Town Team are a group of enthusiastic volunteers who believe in Buxton and are working together to make the town a better place for the future. They work with other local organisations and collaborate with the authorities. Any profit is reinvested in projects that will benefit the community. Everyone is welcome to join the group whether they have special skills or just enthusiasm.