Y9 how does your garden grow......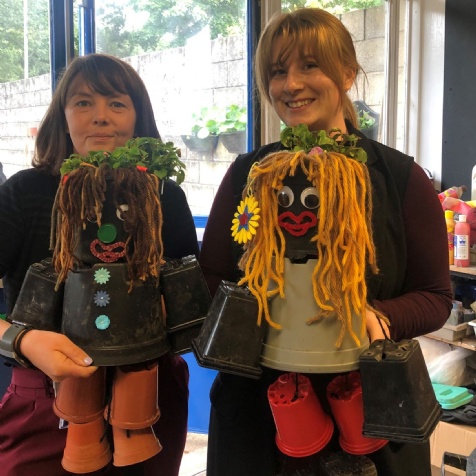 Y9 time-out gardening project
The enthusiasm of the Y9s for their gardening project with Mrs Gale continued right up to the end of term and incorporated the making of some wonderful flowerpot people. Mrs Gale and Miss Copley are pictured with their lookey-likey flowerpot ladies! Click the following link to view further photos.
Well done Mrs Gale and the Y9s, this has been a magnificent project.
Thank you again to everyone who has donated so many fantastic items but especially World of Power for their generosity.