Sixth Formers become PAs for the Day!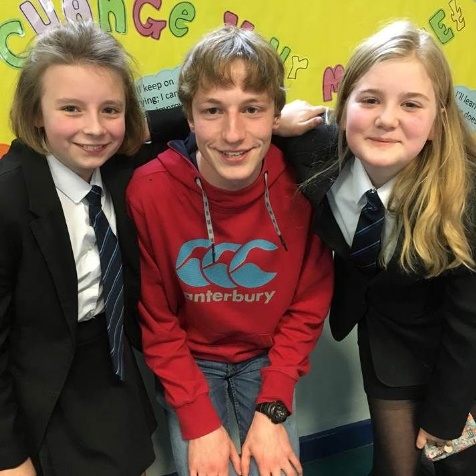 Sixth formers auctioned off to be PAs to Year 7 students for the day in aid of Children in Need!!
There was much excitement last week when 28 sixth form students were auctioned off to the highest bidders to be 'PAs for the day' to raise money for Children In Need.
Individuals & small groups of Year 7 students paid up to £30 for a sixth form Personal Assistant to do a range of tasks for them in lessons such as: copy notes from the board, ask and answer questions, carry bags, fetch their lunch etc…
Pudsey Bear accompanied the PAs and helped Year 7 dancers perform the 'hacker', turn pages in silent reading lessons and write poetry.
The sixth formers also held a bake sale and sold Pudsey-related goodies. The amount the whole school raised was a staggering £1,358!
Jackie Cruse, Head of 6th form, and Charlie Holman, Head of Y7, both agreed "This collaboration has been lovely - bringing the youngest and oldest students together to have fun and support this amazing cause".
Download the power point below to see more!