BCS and Buxton Town Team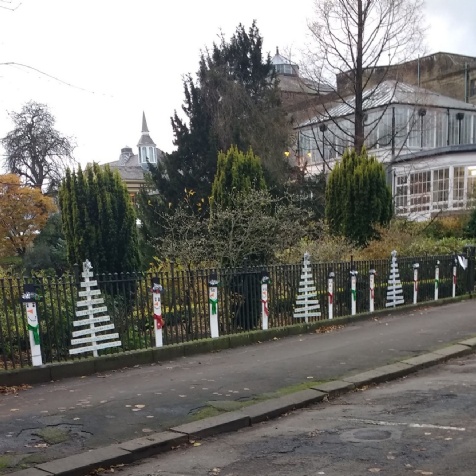 BCS join up with Buxton Town Team to help spread some festive cheer!
Twenty Year 9 students from Buxton Community School have been working with the Town Team on their Christmas Project. The students made these gorgeous snow men from planks of wood which were donated to the school. The students measured, sanded and painted the snow men before cutting out noses and scarfs to decorate them. They also named some of the snow men.
All the students are on a short DANCOP programme which is designed to inspire and encourage students to reach their true potential and broaden their horizons both for future education such as FE, HE and University and also within the wider community. As part of this they have been involved in being volunteers to help build their confidence and communication skills with people outside their familiar environment. Working with the Town Team has helped them to have a sense of achievement in their work and be proud of the local community.
The DANCOP programme works alongside and compliments our own Careers and Educational Guidance curriculum.
Well done to all the students who have worked so hard and enthusiastically on this project and to Mrs Debbie Melville for all her help and guidance.