Rotary Interviews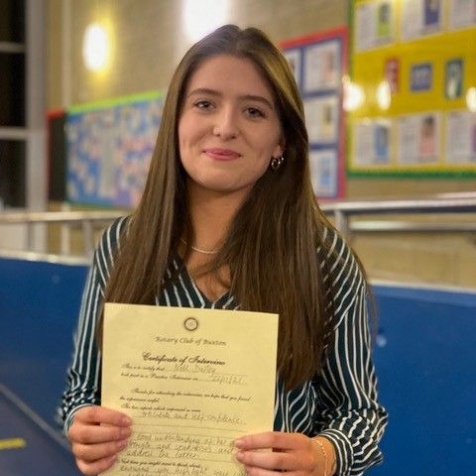 We were so thrilled to be able to do the Rotary Interviews again this year. Our Sixth Formers will soon be having interviews for University and other FE destinations as well as jobs and apprenticeships and many of them will never have experienced any kind of interview, let along a formal one. These mock interviews are a great insight into the interview experience and will really help with nerves about the unknown!
The interviewers were full of praise for our young people with one of them telling us 'I wanted to let you know how much I enjoyed the experience and how impressed I was. The young people I interviewed were delightful, clear, thoughtful, appropriately enthusiastic and mature in their responses and questions. They were a credit to Buxton Community School. Amidst general gloominess, the evening spent at your school was uplifting and gave me optimism for the future in these young people.'
High praise indeed and thoroughly deserved. Well done to our wonderful Sixth Formers and thank you again to those who gave up their time to come and deliver this incredibly worthwhile experience.
To see other pictures from the evening, please follow this link - http://www.buxton.derbyshire.sch.uk/gallery/?pid=8&gcatid=38&albumid=50