Students Scoop Top Swimming Awards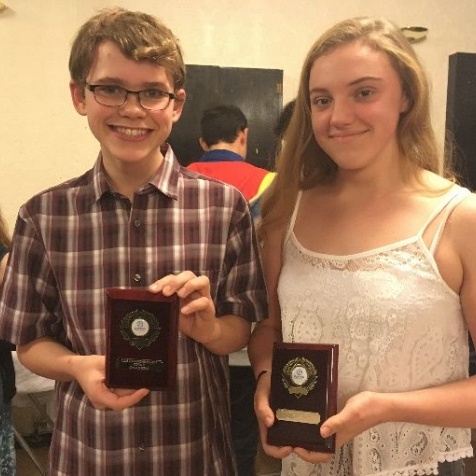 Buxton Community School students receive top awards at the Buxton Swimming Club presentation evening.
Charlie Boam, Izzi Stokes and Elle Turner were amongst the top award winners gaining; 9 golds for Charlie, 9 golds for Elle and 8 Golds for Izzi. Izzi Stokes was also presented with the Abbie Wood trophy by Abbie's father for 100m Breaststroke and Elle Turner and Charlie Boam were awarded with top boy and top girl for the Championships.
Eleanor Shaw and Amy Evans were awarded multiple golds for their age categories. Sarah Green and Naomi Craig were awarded with many silvers and bronzes for the 14 year age category.
Miriam Buston received 7 medals, one of them being gold for 50m backstroke. Her sister Esther, also won 6 medals.
Brooke Boulton made an amazing start to competitive swimming by winning 6 medals and winning the coaches award for Most Improved Swimmer.
Most of these swimmers will now go on to compete at the Derbyshire Long Course Sprints in December at Ponds Forge. Some of them are continuing to gain qualifying times for Derbyshire County Championships in February 2018.