Primary schools enjoy a morning of Sports Hall Athletics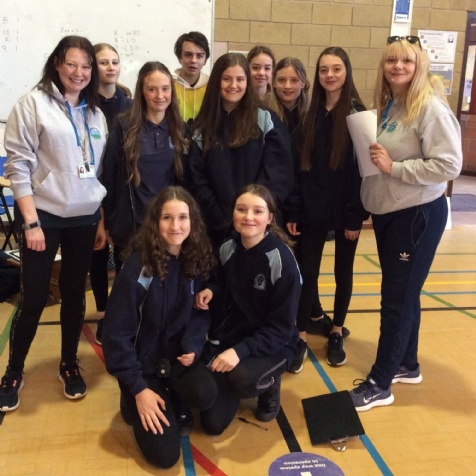 Sports Leader students get a chance to exercise their skills.
Dawn Richardson and Anna Flanagan, our Partnership Development Team, were thrilled to be able to invite our local Primary Schools to a Sports Hall Athletics competition.
We were extremely proud of the Sports Leader and Dancop students involved, who showed themselves to be very professional, courteous, empathetic and encouraging to all the primary children participating. Very often sports leadership can get overlooked, but the skills in decision making, encouraging others, communicating with teachers and children as well as being positive and responsible are key qualities that will support them as they go further in education and career.
Feedback from the primary schools was that the event was very slick and that the sports leaders and Dancop students were great role models for their children.
We would like to say a huge well done and thank you to the following students:
Jack Bowers
Oliver Burns
Barney Buston
Isabel Flanagan
Leo Hindle
Chloe Howe
Vicky Madry
Ben Moss
Evie Naylor
Matthew Rolfe
DANCOP Students:
Leander Beglin
Ashley Mycock
Nicole Kirk
Jess Kennedy
Jayden Green
Cameron Ryder
Rosie Chapman Clarke
Connie Robins
Logan Gascoigne
To see more pictures, please follow this link - http://www.buxton.derbyshire.sch.uk/gallery/?pid=24&gcatid=47&albumid=55