Congratulations Ollie!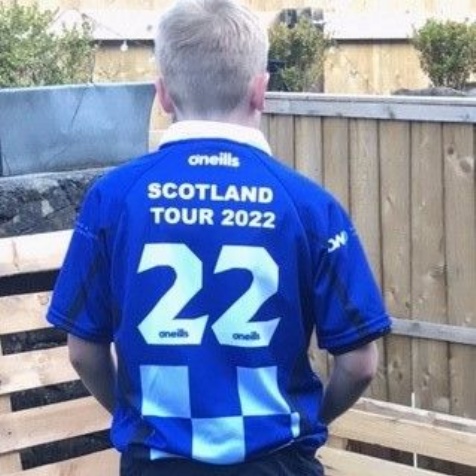 MRUFC U13s excel in Scotland
Year 8 student Ollie Sewell thoroughly enjoyed the Macclesfield Rugby Union Football Club 2022 tour of Scotland this weekend as part of the U13 team.
The U13s played in matches against Dumfries and Carlisle and won both, with Ollie giving an exceptional performance. Up to this point, Dumfries had not been beaten all season.
Tim Riseley, MRUFCs U13s head coach, reported that Ollie represented his club, his school and the town fantastically, displaying the RFU core values of Teamwork, Respect, Enjoyment, Discipline and Sportsmanship throughout the duration of the tour.
At the presentation evening, Ollie was nominated for the coaches Player of the Season award.
Enormous congratulations from all of us - well done Ollie and the entire U13s team.