Fantastic evening of sport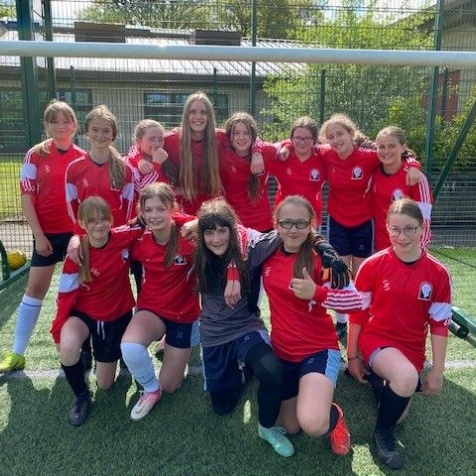 High Peak students enjoy getting back to competition.
We had a wonderful night of sport earlier this week. BCS hosted the Under 13 girls' football and the Year 9 and 10 High Peak Netball competitions. The students who participated and those who helped with the scoring/officiating were amazing and a credit to the school.
The BCS Year 9 netball team finished third, however if they had not drawn in a very close match to Chapel High, they would have clinched second place.
The BCS Under 13 Girls' football team played brilliantly and only dropped points in one match. This meant it came down to goal difference with Chapel High but Buxton came out as champions and retain the trophy!!
Massive thanks to Miss Meaden for her all her hard work and encouragement with the girls, also to Mrs Booth who has supported Miss Meaden with the netball all year with both training and fixtures - what a great team they are!
Well done and a huge thanks to our helpers/umpires; Marissa, Sienna, Lily-Beth, Freya, Rose, Eva and Maisie. To our netballers; Vicki, Isabel, Will, Evie, Maisie, Chloe, Jacob and Bella, and to our footballers; Meghan, Morgan, Maddy, Jasmine, Lauren, Nat, Keavey, Lily, Holly, Orla, Jasmine, Millie and Lois. We are so proud of you all!