BCS Sunflower for our Queen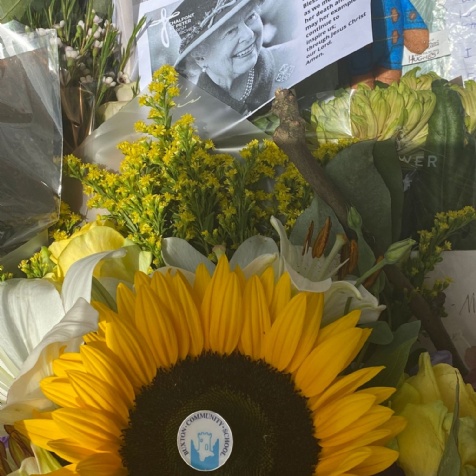 Ms Cruse lays flowers in London
Whilst visiting London to attend her son's graduation, our Head of Sixth Form, Ms Jackie Cruse, took the opportunity to visit Buckingham Palace and lay flowers decorated with a Buxton Community School badge for Queen Elizabeth II on behalf of us all.
Jackie's son Leo, a former student of BCS main school and our sixth form, having gained a Politics degree from Durham University, graduated from UCL with a Masters in Eastern European Policy with Russian. Congratulations Leo, all your hard work recognised!
An emotional day all round for Ms Cruse.