Y11 Praise Day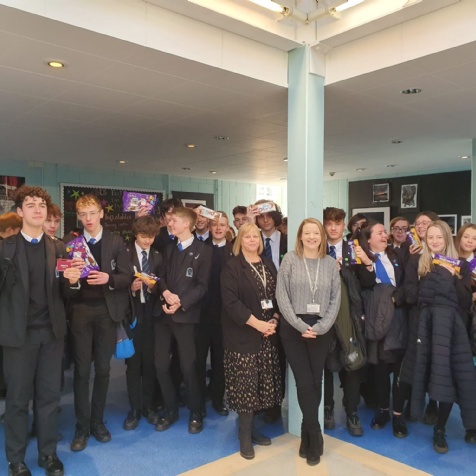 Y11 students rewarded for being fab!
As a mid term reward, staff were asked to nominate students who make BCS a great place and always do what is asked of them. 353 students were nominated and on Wednesday 68 of these students from Y11 collected their rewards.
Students were invited to draw a raffle ticket - each ticket matched a gift on the table. Their treats including chocolate bars and selection boxes, as well as vouchers for Greggs, Costa and Love to Shop.
It was a pleasure to be part of this event and see so many happy, well-derserving students be recognised in this way.
Draws for other year groups will take place before we break up for Christmas
Mrs Gelsthorpe - Assistant Headteacher