Derbyshire Cross Country Championships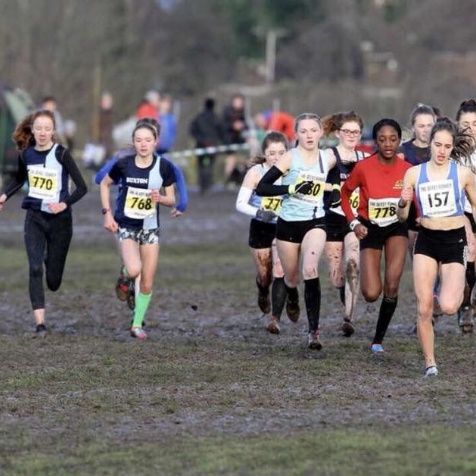 Huge congratulations to BCS athletes who did so well in this event.
The Derbyshire Cross Country Championships were held in Heanor on the 7th January in incredibly muddy and difficult conditions. Buxton Community School students had some amazing successes;
Will Tighe came first in the U17 boys - and is Derbyshire champion!
Lauren Wilshaw was 2nd in the U13 girls event.
In the U15 girls Ellie Wilson had the run of her life and came 2nd, Sosseh Badje was 3rd and Heather Wilshaw was 9th – these three also won the team gold medal! Abbie Fryer-Winder also had a great run in this category and came 15th.
In the U13 boys – Gregor McGill was 18th.
The ladies team from Buxton Athletics Club also won the team gold - huge congratultions to our own Mrs Wentworth who was part of this team.