Y8 Student England Rugby Flag Bearer at Twickenham!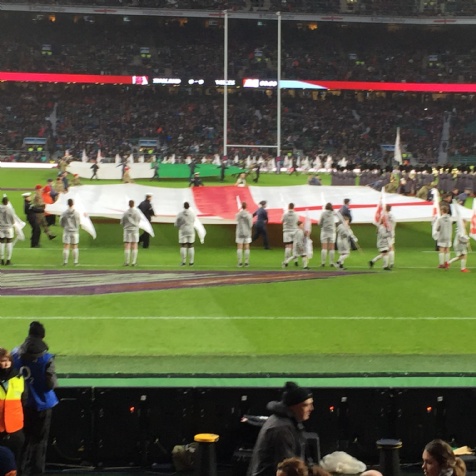 Huge congratulations to Josh Tatton - flag bearer at the England -v- Wales match at Twickenham
The PE department at BCS has been working alongside England Rugby to develop rugby provision across the High Peak and beyond. The initiative has initially been focussed on students from Years 7 and 8.
As an acknowledgement of our commitment to the programme, we were offered the chance to take a student to Twickenham to be an official England Rugby flag bearer prior to the Six Nations fixture between England and Wales on Saturday, 10th February.
Josh Tatton, Year 8, was selected for his commitment to the programme including; an excellent attendance record, full participation in the rugby festivals and his input in the bespoke shirt design workshop organised by Canterbury.
On match day, Josh, his dad Jason and Mr O'Brien attended an RFU briefing prior to the game which included motivational talks by England players and coaches, a workshop on creativity by a Google representative and rehearsals for the pre-match event at the stadium. After lunch, all those involved went over to the stadium, where Josh participated in the pre-match celebrations in front of a sell-out crowd of 82,000.
You will see from the pictures how proud Josh was to represent the school - he did us proud in return - top lad Josh!
You can follow this story and other sports news updates from the PE team at BCS on twitter - BCSPhysEd (@ed_bcs).