Headteacher's Welcome - Vision and Values
Welcome to Buxton Community School.
In March 2023, I became the Headteacher of Buxton Community School; a role that I am very excited about. Since qualifying as a teacher of science in 2007, I have worked in the roles of Head of Science, Assistant Headteacher and Deputy Headteacher. I have worked alongside the senior leadership team here at Buxton Community School to provide a high-quality education for the students, as recognised by OFSTED in January 2020. Moving forward, I would like to build on the good school we are already part of, to make it even better.
Our Vision:
Our school is a place where all our staff and students feel happy, challenged, and supported to achieve their very best so that Buxton Community School is a place where students, staff, parents and governors are proud to be a part of. We will continue to work together, to create and maintain the highest of standards. Our approach will involve acknowledging and rewarding positive behaviours and achievements whilst challenging and supporting students to be the best version of themselves. Our values, Ready, Respectful and Safe will be instrumental in achieving this vision for our school.
Our Values:
We have worked hard on establishing the values that are important to us at Buxton Community School. We want to keep things simple and effective for our students: we feel that if our students are ready for learning, can show respect and learn in a safe environment, they will become the best versions of themselves.
Ready – we expect our students to be ready to learn. This means that the students will come to school with the correct equipment; will demonstrate effective learning behaviours in the classroom and will have the confidence and independence to extend their learning beyond the classroom.
Respectful – we expect our students to behave with respect towards: each other; our staff; visitors and the wider community. I have shared and will continue to share my expectations regarding respect with the students. As a school, we will continue to expect the highest expectations of behaviour and uniform as these underpin the values we have for each other and the school environment as a whole.
Safe – we expect students to always behave in a safe and mutually respectful way. This may be in a technology lesson, a science lesson or whilst enjoying social time.
I hope you enjoy browsing our website and I hope it helps you to better understand our values and ethos at Buxton Community School. If you would like to visit our school, please contact us to arrange an appointment.
Mrs Sam Jones - Headteacher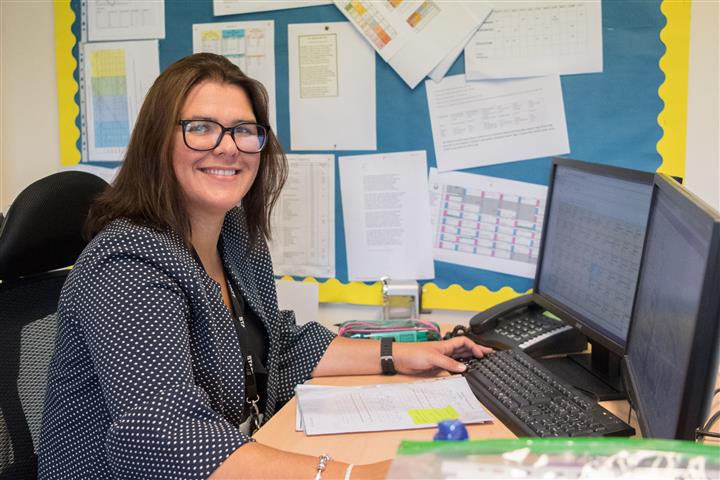 We want the very best for our young people and will not let it get more complicated than that!