Physical Education
SPORTS AND SOCIETY
Hello everyone,
Sports and Society is part of the Physical Education Course and gives you the chance to look into Sporting History and Sporting Society. I hope you have fun researching the tasks and finding a little bit more about your favourite sports! Mr Holman
Firstly, you need to pick a sport of your choice which will be the same sport you will use as a focus throughout all of the tasks set below. You have free choice of sports so my advice is to look at the tasks below, make some notes and find a sport that can incorporate all the tasks! Popular sports which are quite easy to find information on are; Association Football, Rugby, Athletics, Cricket.
Task 1
Create a Sport Fact file for a sport of your choice. This can be done in any format that you want whether it be a Powerpoint, Word or even a Publisher document! Be creative! Please don't make this a long piece of text, bullet points would be fine with clear presentation (use pictures!)
In this fact file here are some ideas of what you could include;
A timeline of important events that have happened in that sport between 1800 and today. For example; you may include World Cups and their winners if you did Football. You may include key rule changes that happened e.g when Cricket introduced the 3rd stump!
The origin of the sport;

Where was the sport first played?
What did the sport look like in the 1800's?
Was it around before the 1800s and what did it look like?
Who founded the sports association (FA, ICC, RFA etc)
How is the sport different today?
These are just a few of the pointers you can add so really get into the research and surprise me with some interesting information.
There are no specific websites for this as it depends what sport you are choosing. Just using Wikipedia is dangerous and could give the wrong information so be careful! Have a look below at the 'useful links' section.
Task 2
Choose an influential person in your chosen sport and create a profile for them. This could be done in the style of a facebook profile and I have give you a rough layout below. In the profile you must include;
A picture of the person
Where did they live?
A little bit about them? What was their background?
Why were they so influential – what did they do?
How did they help develop the sport?
You might decide to give them a friends section of people they worked with! Or have a photo page!
Once again be creative and these are only a few pointers feel free to write more interesting information!
This can again be done on Powerpoint, Word or Publisher.
Task 3
Third and final task, keeping in line with history of sport, you are going to find a sporting event in history or scandal that you are going to write a newspaper article about. Ideally for this you will need to use word or publisher. For this you will need to include;
Who was involved?
Dates of the event!
Do you want to include a conspiracy story?
Maybe include an interview with a local resident/ witness!
What happened at the event?
Was there any change because of the event happening?
A catchy headline to make the reader want to read!
Pictures of the event.
Decide are you writing for a tabloid or broadsheet? Tabloid = less serious, Broadsheet = more serious! Not all of your article has to be 100% true as long as the facts are!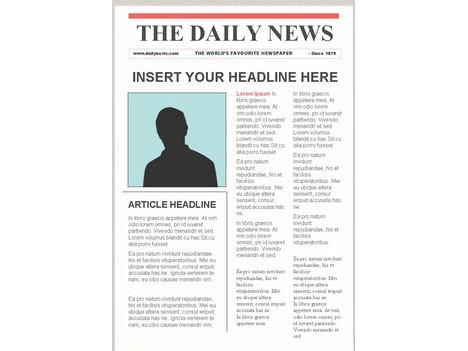 Useful Links and Documentaries
The English Game – Documentary on Netflix is very good for Association Football
Chariots of Fire – A great film for the History of Athletics. This is on Amazon Prime.
Tom Brown's School Days – The whole film can be found on Youtube. The history of origin of lots of sports through public schools!
Rugby History Documentary - https://www.youtube.com/watch?v=JfiJ6jybzYU
Complete Football History Documentary - https://www.youtube.com/watch?v=gij3guHfs3g
Sporting Scandals (A Top 10) - https://www.thegentlemansjournal.com/sporting-scandals/
H555 – A-level Physical Education
Research Task – Ergogenic Aids
Introduction:
An ergogenic aid is a substance, object or method used to improve or enhance performance. In terms of A-level Physical Education, these are largely classified in the following THREE groups:
Pharmacological aids – taken to increase the levels of hormones or neural transmitters.
Physiological aids – used to increase the rate of adaptation of the body to increase performance.
Nutritional aids – this classification can be divided into 'dietary manipulation' techniques or 'supplementation'.
Pharmacological aids

Physiological

aids

Nutritional aids

Dietary

Supplementation

Anabolic steroids

Blood doping

Carbohydrate loading

Creatine

Erythropoietin (EPO)

Intermittent hypoxic training (IHT)

Pre-event meal

Caffeine

Human growth hormone (HGH)

Cooling aids

During event food

Bicarbonate

Post-event meal

Nitrates
Task:
For TWO from EACH classification, produce a 'case study'* to include the following information:
Name supplement and provide a brief description
Status i.e. legal or illegal
Benefits to the athlete
Drawbacks / side-effects for the athlete
Practical application
* See example for EPO below
Erythropoietin (EPO)
A hormone made naturally in the body, secreted by the kidneys; RhEPO is the artificial version often injected into an athletes bloodstream.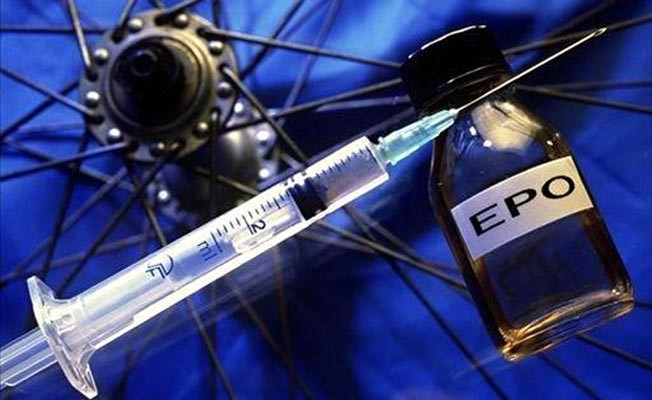 Status: illegal
Benefits: increased red blood cells and haemoglobin count, increased oxygen transport and aerobic capacity, increased intensity and duration of performance, difficult to detect as some athletes have high concentrations of RBC's naturally
Drawbacks / side-effects: increased blood viscosity, decreased cardiac output, increased risk of blood clots and heart disease, decreased natural production of EPO
Practical Example
Used by endurance athletes e.g. Lance Armstrong, 7 x Tour de France winner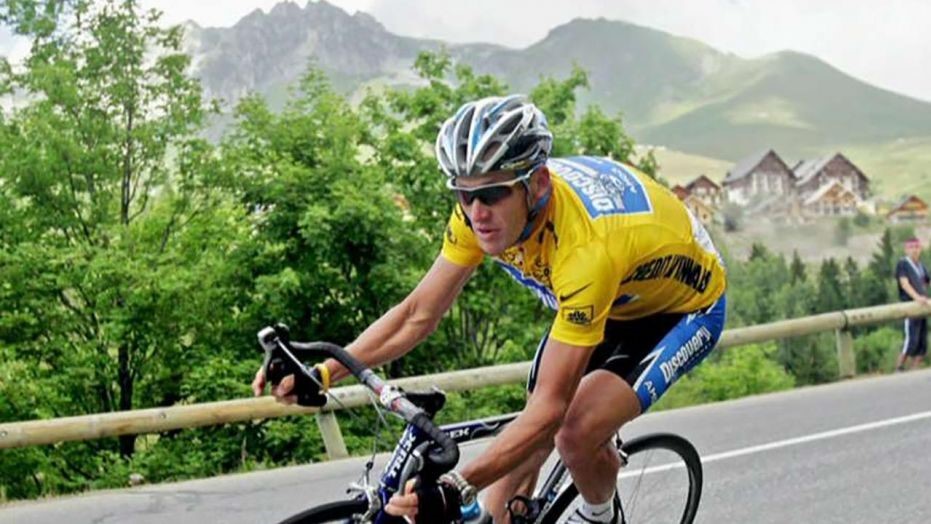 Drugs in Sport
Research task:
Carry out research before attempting one of the following tasks:
Essay - Should the use of performance enhancing drugs in sport be legalised?
Essay – Why do athletes take drugs in sport?
Essay – Why is using performance enhancing drugs unethical?
Essay – In what ways does drug taking impact on the reputation of sport?
Timeline – Drugs in Sport: a brief history
READING LIST
Drugs in swimming:
https://www.theguardian.com/sport/2020/may/05/banned-swimmer-sun-yang-lodges-appeal-in-effort-to-make-tokyo-olympics
The financial gain associated with drug use in sport:
https://www.theguardian.com/sport/2020/apr/20/larry-olubamiwo-athletes-dope-for-money-my-goal-was-to-make-a-living
Mo Farah
https://www.theguardian.com/sport/2020/mar/19/mo-farah-taking-supplement-l-carnitine-london-marathon-2014
Tyson Fury
https://www.theguardian.com/sport/2020/mar/15/tyson-fury-could-face-uk-anti-doping-investigation-farmers-meat-claim-boxing
UK Athletics
https://www.theguardian.com/sport/2020/feb/24/uk-athletics-must-become-more-transparent-says-toni-minichello
USEFUL VIDEO LINKS
Are athletes really getting faster, better, stronger? | David Epstein
https://www.youtube.com/watch?v=8COaMKbNrX0
Doping in sport: why it can't be stopped | The Economist
https://www.youtube.com/watch?v=z466itSHE58
Just Say Yes to Steroids: Frank Frisch at TEDxChapmanU
https://www.youtube.com/watch?v=mbe4xr8YJGg
Drugs in sport: can science stop the cheats? | The Economist
https://www.youtube.com/watch?v=kKFC61RJ4Gc
BBC Documentary
Netflix Documentaries
| | |
| --- | --- |
| | Icarus is a 2017 American documentary film by Bryan Fogel, which chronicles Fogel's exploration of the option of doping to win an amateur cycling race and happening upon a major international doping scandal when he asks for the help of Grigory Rodchenkov, the head of the Russian anti-doping laboratory. |
| | Stop at Nothing – The Lance Armstrong Story (2014). An intimate but explosive portrait of the man behind the greatest fraud in sporting history. Lance Armstrong enriched himself by cheating his fans, his sport, and the truth. But the former friends whose lives and careers he destroyed would prove to be his nemesis. |
SUMMER PREPARATION WORK
Complete the challenges using the PE summer work digital resource available below. You will be required to:
Improve your knowledge about musculoskeletal anatomy and the types of joints in the body.
Develop your understanding of movement analysis and the key terminology used to describe a player's movement.
Keep up to date with the big issues in the world of sport.

Digital resource
​Below is a digital resource that will help you to get prepared to study A-Level ​Physical Education.

Click on the ​link below to access the online resource.
https://prezi.com/eijjibpqfmy_/pe-year-1-new-intake-summer-work-2020/?utm_campaign=share&utm_medium=copy
There are videos to watch and tasks to complete, there is also a link to a game site that helps to learn about the topics we cover, the ones relevant to you are:
-Skeletal
-Articular
-Muscular
-Circulatory
-Respiratory
http://www.anatomyarcade.com/index.html
(You will need to allow adobe flash player for this to work)