School Prefects
Buxton Community School appoints a team of School Prefects each year to undertake various roles and responsibilities around the school, both during the school day and at extra-curricular events. This is a perfect role for students in Year 11 who want to take on extra responsibility, extend their experience and provide themselves with opportunities which will support their applications to 6th form, college, university and to work. There is an expectation that the Prefect team are identifiable around the school by wearing a prefect badge and different coloured tie.
Our prefects are role models for other students: they set the example by being honest, approachable, and reliable. As leaders within the school, they commit to do their best for themselves and the school.
The application process requires students to complete a form explaining the personal skills and qualities they can demonstrate which would enable them to fulfil the role. Students are also asked what they would like to achieve as prefects. A team of 15 students are selected from which two Head Prefects are chosen.
prefect team for 2022-2023:
Head Prefects
Finn Hornsey-Saunders
Tom Crispin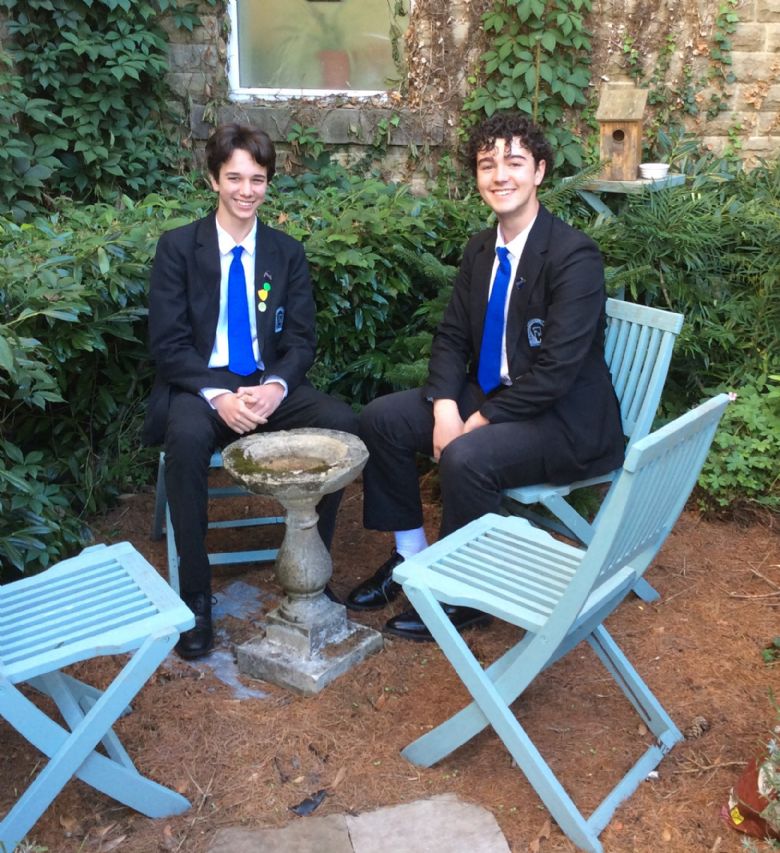 Senior Prefects
Sam McGill
Eleanor McDonald
Leann Johnston
Edie Gelsthorpe
Dylan Taylor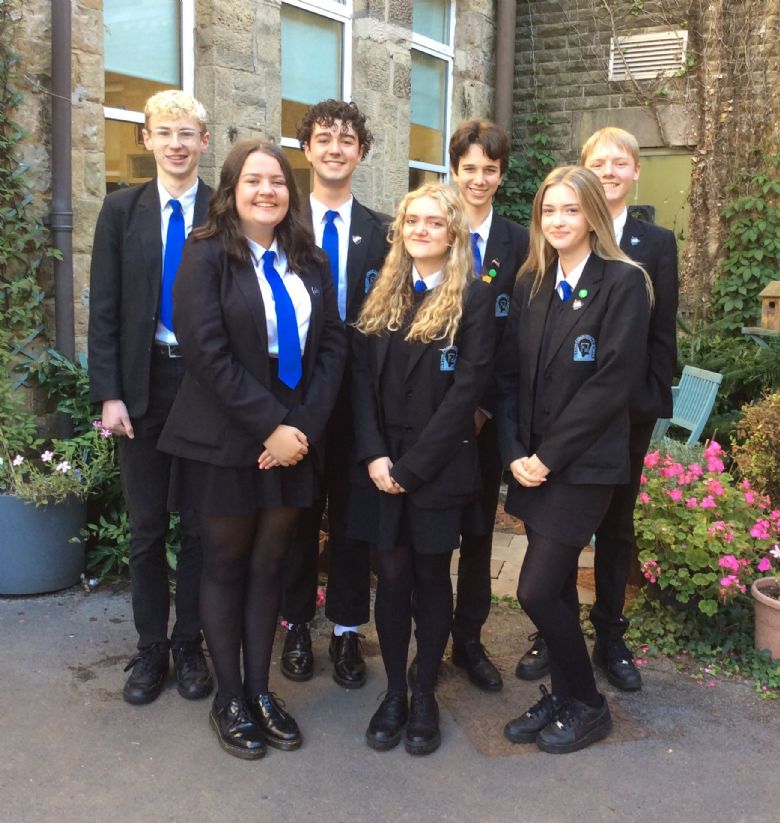 Prefects
Bailey Blessing
Laila Stainer
Jake Edwards
Leo Morton
Gundega Plegere
Chloe Watson
Angus Campbell
Jessica Woodward
Anna Bradley
Llewellyn Jones
Rosie Cartwright
Evie Wainwright
Henry Hodgkinson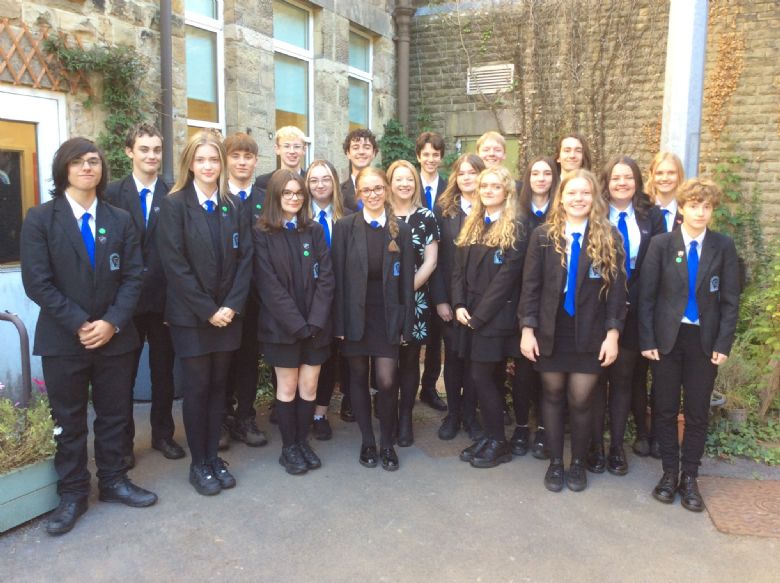 (with Mrs Lomas - Director of Progress for KS4 - and below a silly one!)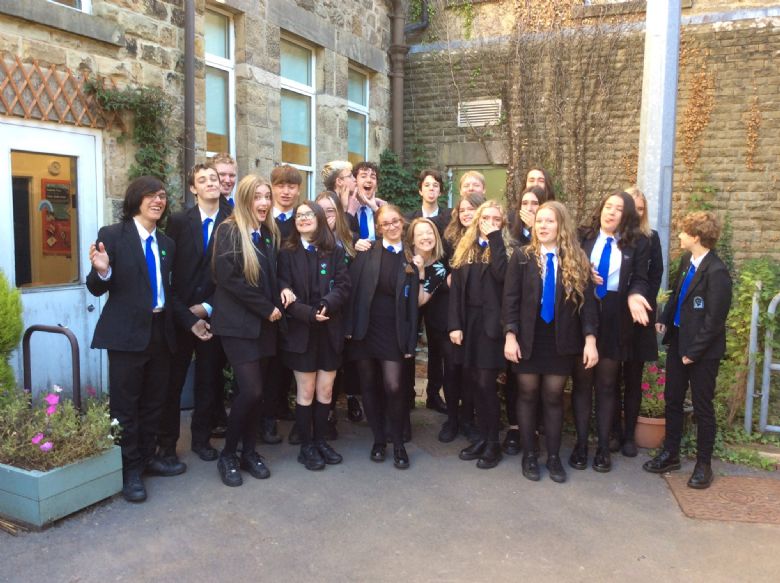 Statements from our Head Prefects:
Finn Hornsea-Saunders:
I am Finn and I am one of the head prefects at our school this year. I have a passion for learning and music. This year I hope to make a difference for students and teachers at school. At our school I've found that my love for learning has been nurtured; some of my favourite subjects are maths and history. I've found that maths especially is great at challenging my problem-solving ability. This will help me in my role when tackling issues within the school and our local community.
Tom Crispin:
Hello, I'm Tom Crispin and I am really looking forward to being Head Prefect this year. I have always tried to take responsibility around school and help others in any way possible and so I am delighted to have been given this role. I aim to help students feel like they have a say in the running of the school and I am always happy to hear questions, suggestions and ideas. Outside of school, I enjoy playing cricket for Buxton Cricket Club and I play trumpet for the High Peak big band.