School Prefects
Buxton Community School appoints a team of School Prefects each year to undertake various roles and responsibilities around the school, both during the school day and at extra-curricular events. This is a perfect role for students in Year 11 who want to take on extra responsibility, extend their experience and provide themselves with opportunities which will support their applications to 6th form, college, university and to work. There is an expectation that the Prefect team are identifiable around the school by wearing a prefect badge and different coloured tie.
We expect our prefects to be role models for other students. They set the example by being honest, approachable and reliable. As leaders within the school they must lead by example by committing to do their best for themselves and the school.
The application process requires students to write a letter explaining the personal skills and qualities they can demonstrate which would enable them to fulfil the role. Students are then selected for an interview with staff where they have the opportunity to share how they have demonstrated these skills and qualities both inside and outside of school. From this process a team of 24 students are selected of which eight students are selected as Senior prefects.
The Head Boy/Head Girl and Deputy Head Boy/Girl are selected from the team of eight Senior Prefects by the prefect team and members of staff within school.
Academic Year 2019 -20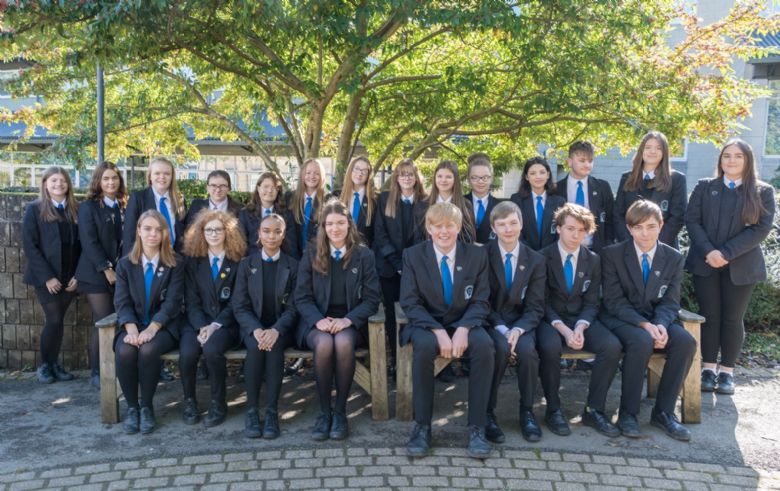 Head Boy - Adam Munden & Head Girl - Ava Hazelhurst
Deputy Head Boy - Thomas Borrill & Deputy Head Girl - Kierra D'Sanchez
Senior Prefects
Alex Dakin
Nell Darley
Charlotte Fitzgerald
Molly Cartwright
Prefects
Ellie Lloyd
Rowan Lutchmiah Lewis
Iris Harrison
Brandon McKenzie
Lataya Armstrong
Kyle Roberts
Crystal Green
Hannah Watson
Katie Taylor
Orlin Lyon
Josie Matthews
Maddie Lawton
Leona Stafford
Callum Gravenor
Katie Ivings
Milly Critchlow
Hi, I am Adam Munden and I am the 2019/20 Head Boy at Buxton Community School. I am a keen hockey player for Buxton and Derbyshire and in my spare time I get together with my friends and go mountain-biking. As Head Boy, I'd like to interact with and represent the views of all students to share their ideas at prefect meetings. I'd like to make sure that students feel comfortable and confident, particularly year 7 students as they get used to a new school, and therefore provide them with the best opportunities to succeed.
In summary, as Head Boy I represent the school and I also represent you. Therefore, if you have any suggestions to improve our school, I am happy to receive them and take them forwards.
Becoming Head Girl has been an ambition of mine for quite some time and I feel so fortunate that I have been chosen to undertake such a privileged position within our school. From netball tournaments to drama shows, tutor group pizza rewards and 'The Big Bang Science Exhibition' trip - BCS has given me so many experiences, not to mention the positive teaching and reliable support. After all of this, I now get the chance to give back to the school and I will carry out this role to the best of my abilities. One of my key aims is for the whole prefect team to be approachable figures within the school; particularly for students in the younger years, and for those who feel they may not have completely settled in yet. As a prefect team we will then strive to voice, respond to and implement these ideas and work collaboratively to make a real difference. I hope that our contribution will maintain Buxton Community School as a safe and positive environment, where pupils feel a sense of belonging with the potential to thrive in their own way. Most importantly, I am very much looking forward to working closely with the prefect team and members of staff this year, to ensure that everyone gets the very most out of their time here at Buxton Community School.